Finland's Northern Lights may soon have names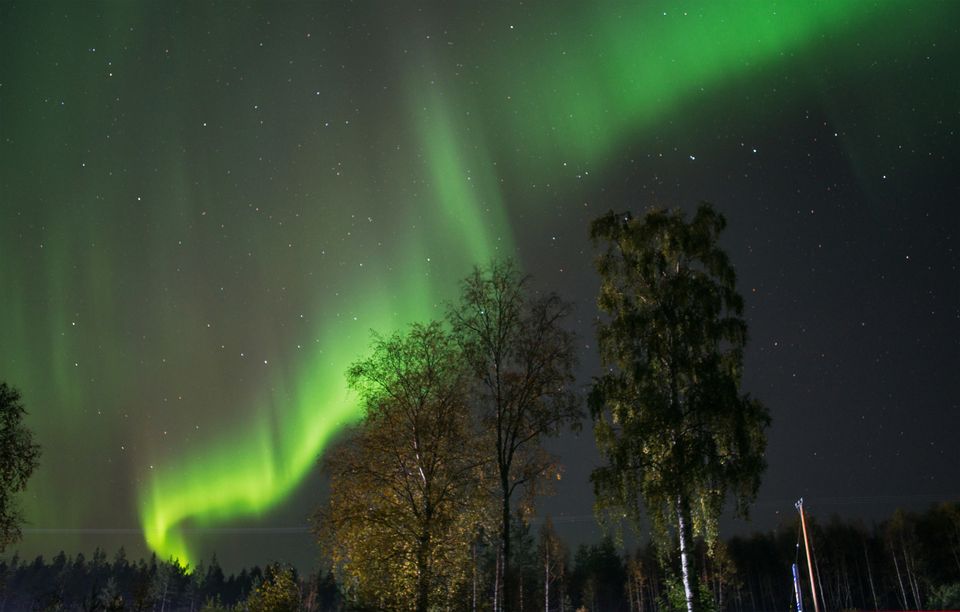 Tourism promoters want to make it easier to distinguish between different solar storms to improve their 'shareability'.
A Finnish tourism initiative, Visit Arctic Europe, has launched a campaign to name Finland's Northern Lights, or Aurora borealis, the sky-sized spectacles of light and coulour often seen at night in high-latitude regions.
Organisers said naming solar storms would help photographers and enthusiasts share images under a common name.
The first light display was christened 'Harri', after Harri Tarvainen, an Oulu-based photographer.
"Everyone 'instagramming' Northern Lights can now search by name to see how the phenomenon appeared during different times of the day across Finland," Tarvainen explained.
Rauno Posio, a project director for Visit Arctic Europe, said the campaign has drawn more than 700 name suggestions for different acts of the natural light show. While organisers initially envisioned names inspired by Scandinavian mythology, people have wanted to name the celestial phenomenon after their children and pets.
"Our plan is to consider the justifications behind the name suggestions before making any decisions. Of course we also want to make sure the names make sense from a global perspective," Posio told Yle, adding that the initiative has drawn plenty of attention from international media outlets.
Naming Auroras "unscientific"
The scientific community has meanwhile not signed off on the name campaign, according to Jyrki Manninen of Oulu University's Sodankylä geophysical observatory. He said the project was neither linked to science nor had any agreement been reached on the matter with the international scientific community.
"There are precise procedures in place for naming land-based storms. No criteria has been set for solar storms, though the matter has been a discussion point in scientific circles," he explained.
Weather systems in Finland usually draw their names from the Finnish name day calendar.
Those behind the marketing stunt, however, still have a few details to settle, including how strong a storm should be to get its very own name.
Posio estimates that some 50-60 storms occurring between August and April would fit the bill.
Anyone can log on to the Naming Auroras website to pitch their favourite idea for a name.
Related stories from around the North:
Canada: What are the northern lights?, CBC News
Greenland: Evidence of powerful solar storm which occurred 2,600 years ago found in Greenland ice, CBC News
Norway: NASA and Norway to develop observation station in Arctic, The Independent Barents Observer