157.4 carat diamond unearthed at Arctic diamond mine in Canada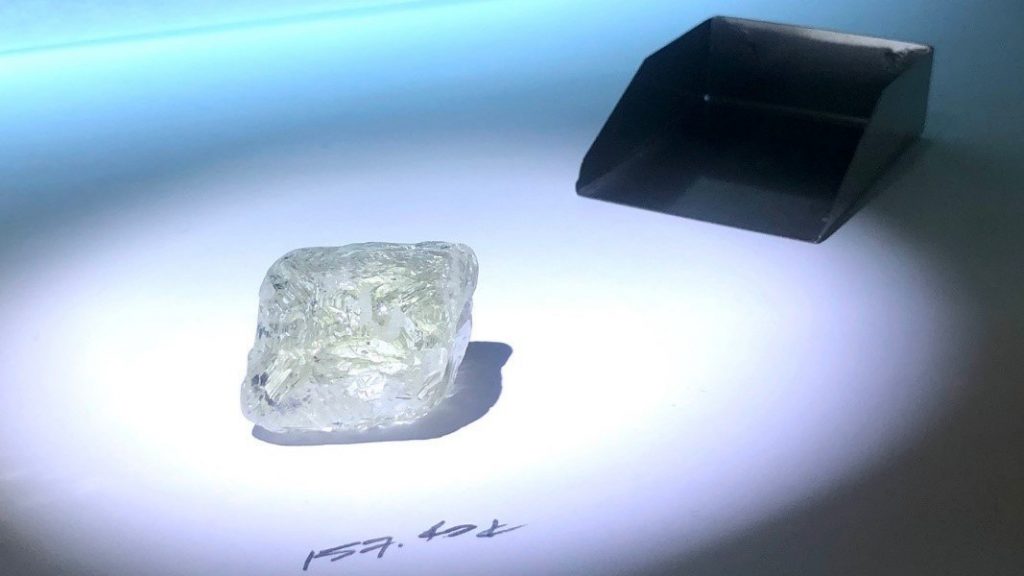 A Canadian mining company says it has unearthed a "157.4 carat gem of exceptional quality" at a diamond mine in the Northwest Territories.
It is the largest "gem quality" diamond recovered to date from the Gahcho Kué mine and will be offered for sale during the first quarter of 2021, Mountain Province Diamonds Inc. announced Wednesday in a press release reporting its fourth quarter diamond sales.
The company said it sold 956,348 carats in the fourth quarter raising $80.2 million ($61.7 million US).
"The diamond industry has faced immense challenges during 2020 so to end the year with such a strong sales performance is very encouraging," said Mountain Province president and CEO Stuart Brown in a statement.
"Rough diamond prices, in the larger and better-qualities have been exceptional and pleasingly we saw further improvement in the smaller and lower quality diamonds which we believe will continue to strengthen in 2021."
The recovery of the largest ever diamond and the successful bid was certainly a boost to the company morale, he added.
"It shows that the mine, although a high-volume producer of predominantly smaller diamonds, does produce diamonds of exceptional size and quality," Brown said.
Mountain Province Diamonds owns a 49 per cent share of the Gahcho Kué diamond mine located about 280 kilometres northeast of Yellowknife. Diamond giant De Beers Group owns the rest of the mine.
The largest diamond found so far in the Canadian Arctic was discovered at the Diavik Mine in the Northwest Territories in December of 2018.
The 552.74-carat yellow diamond was billed by Dominion Diamonds as the largest diamond ever found in North America.
The rough stone measured 33.74 millimeters by 54.56 millimeters, according to Dominion Diamonds.
A few quick facts about Canada's diamond industry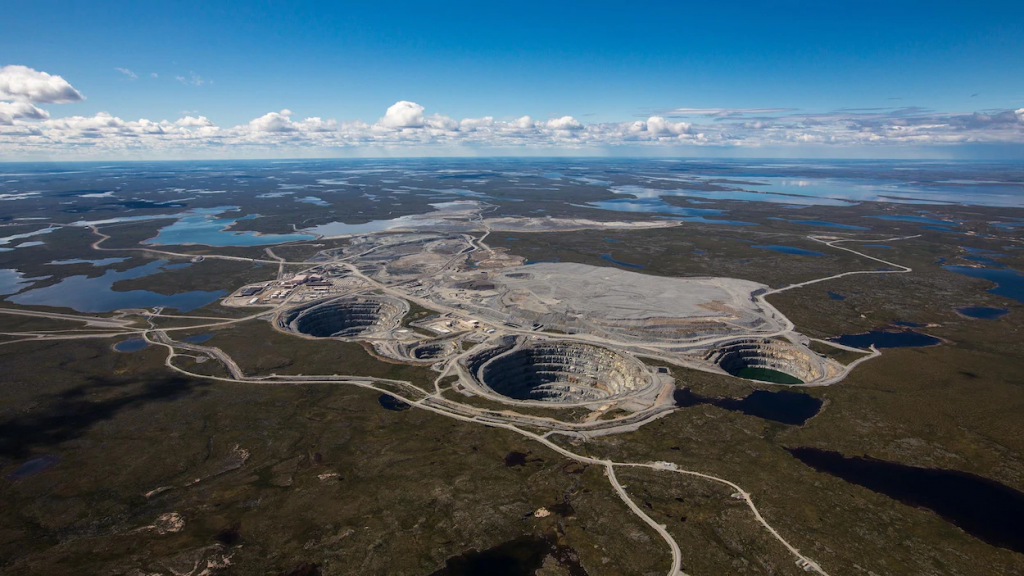 Canada is a relative newcomer to diamond mining. De Beers, the world's leading diamond company, started prospecting for diamonds in Canada in the early 1960s. In 1987, a second year geology student Brad Wood who was working for De Beers stumbled upon kimberlite rocks, volcanic rocks that sometimes contain diamonds, while fishing on Attawapiskat River, in the James Bay lowlands of Northern Ontario. The site would eventually become today's Victor Mine.
But it wasn't until 1991, when two enterprising geologists, Stewart Blusson and Chuck Fipke, discovered large diamond deposits in the Lac de Gras region of the Northwest Territories that the word learned of Canada's Arctic diamonds.
Diamond production at the Anglo-Australian mining giant BHP Billiton's EKATI Mine in the Lac de Gras region, about 300 kilometres northeast of Yellowknife, started in 1998 (Fipke and Blusson, each held a 10 per cent share in the EKATI Mine). In 2003, Rio Tinto, another giant British-Australian mining and metals company, opened its Diavik Mine not far from EKATI.
The Jericho Diamond Mine, the third diamond mine in Canada and the first in Nunavut territory, operated from 2006 to 2008 by Tahera Diamond Corporation, but was sold in 2010 to Shear Minerals, Ltd.
In 2008, De Beers opened its first Canadian mine at Snap Lake about 220 kilometres northeast of Yellowknife.
Ontario joined Canada's diamond club in 2008, when De Beers started commercial diamond production at its Victor mine, about 90 kilometres west of the First Nations community of Attawapiskat, in northern Ontario.
Gahcho Kué is estimated to be one of the 10 biggest diamond mines in the world. It became Canada's sixth diamond mine.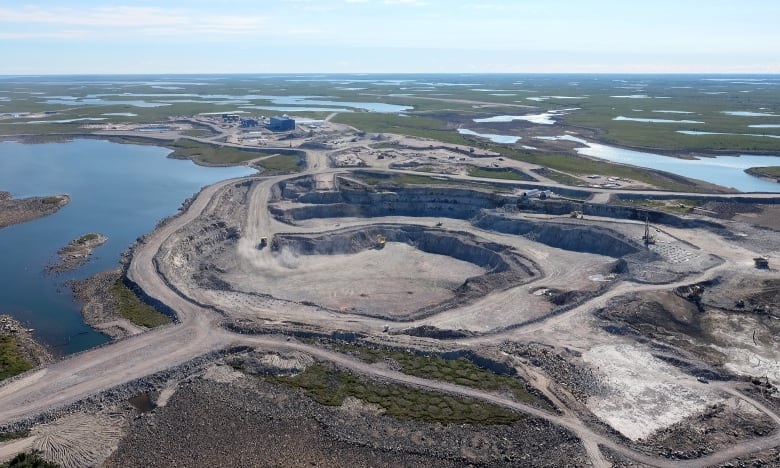 Renard Mine, owned by the Stornoway Diamond Corporation, is the seventh diamond mine to open in Canada and the first to open in Quebec. It is located in the James Bay region of northern Quebec, about 1,000 kilometres north of Montreal. Commercial production at the mine began in 2017.
However, the success of diamond mining in Canada is by no means guaranteed. De Beers closed its Snap Lake mine in late 2015 because of operational problems after spending more than $2.2 billion on it. Tahera Diamond Corp was forced to shutter the Jericho mine in 2008 because of budgetary and mining issues.
According to the federal government statistics, Canada is the world's third-largest diamond producer, by value of rough stones, behind Botswana and Russia. In 2018, it accounted for 14.4 per cent of the global diamond production by value and 15.7 per cent by volume.
Canada's total primary exports of diamonds were valued at $2.9 billion in 2018.
Links to Eye on the Arctic's special series on diamond mining in the Northwest Territories:
Diamonds fuel the Northwest Territories' economy
Diamonds – the darker side of prosperity
Social ills keep many on the sidelines of NWT's diamond boom