Greenland launches COVID-19 vaccination campaign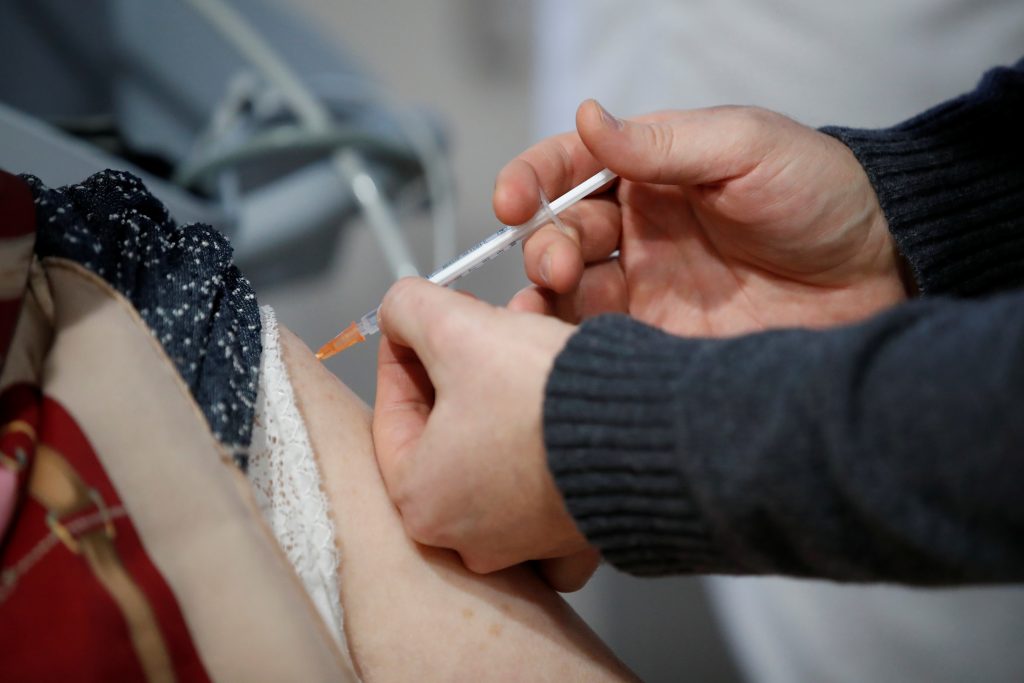 Health authorities in Greenland launched on Monday their vaccination campaign against the coronavirus in the capital Nuuk, according to reports in local media.
Public broadcaster the Greenlandic Broadcasting Corporation (KNR) reported that 79-year-old Sofie Hegelund became the first Greenlander to receive the initial dose of the Pfizer-BioNTech vaccine at the Activity and Care Center Ippiarsuk in Nuuk. KNR reports that elderly Greenlanders and their caregivers are at the top of the list for priority inoculation.
Last week, Greenland received about 1,000 doses of the Pfizer-BioNTech vaccine from Denmark for inoculation in Nuuk and Illulissat.
The Pfizer-BioNTech vaccine requires two shots 21 days apart to achieve maximum effectiveness.
However, Danish health officials said Monday the country would space out the two doses of the COVID-19 vaccine by up to six weeks, allowing more people to receive a first injection. It's not clear yet whether Greenlandic health authorities plan to follow the same strategy.
The Pfizer-BioNTech vaccine has to be stored at extremely low temperatures of -70 C, presenting a big hurdle for distribution outside major urban centres.
For example, Health authorities in Canada have opted for the Moderna vaccine for inoculation campaigns in remote communities of Nunavut, the Northwest Territories and Yukon. The Moderna vaccine needs to be stored at – 20 C, making it easier to distribute the shots in remote areas that do not have ultra-low temperature freezers.
However, the European Union has yet to approve the Moderna vaccine.
According to the Worldometer website, Greenland has had 28 cases of COVID-19 infections and no fatalities related to the coronavirus since the beginning of the pandemic.
Related stories around the North: