April 22 landslide in northern Quebec second largest in 150 years, say experts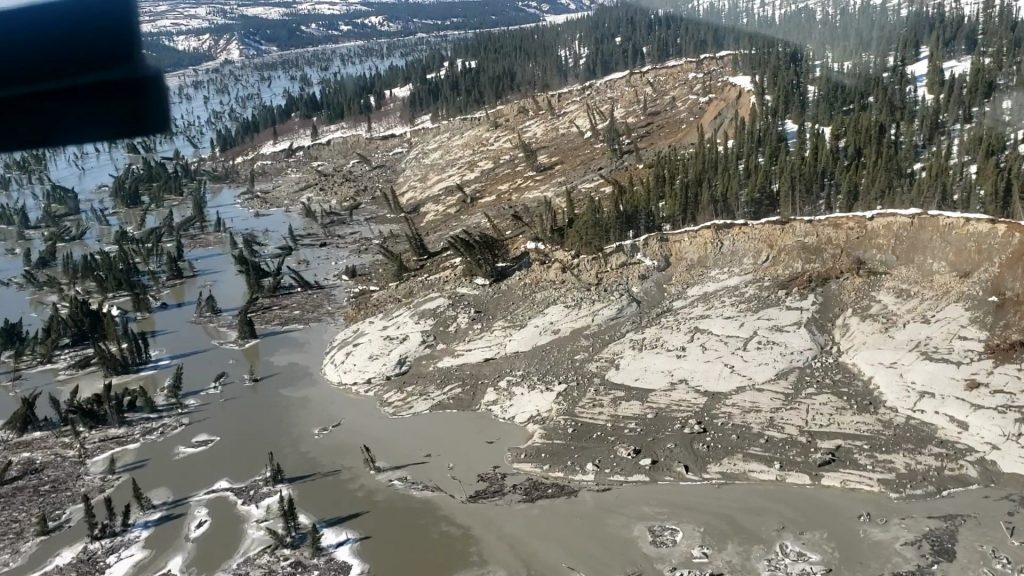 Experts from the provincial government are expected in northern Quebec next week to survey the April 22 landslide that officials are calling the second largest such event in Quebec over the last 150 years. 
The landslide affected a thick clay soil zone approximately eight kilometres upstream from the Inuit village of Kuujjuaraapik and the neighbouring Cree community of Whapmagoostui. Over 45 million cubic metres of debris ended up in Great Whale River, the body of water both villages are located on.
The landslide measures 1.8 kilometres long and 500 metres wide across the riverbank.
In a news release on Thursday, the Kativik Regional Government, the administrative body in Nunavik, the Inuit region of Arctic Quebec where Kuujjuaraapik is located, said the landslide is the longest ever recorded in the province, besides being the second largest overall in a century and a half. 
The two communities are not in danger but locals and experts are continuing to monitor the situation.
"There is no need of immediate concern as long as the river is flowing and we continue to monitor the ice," said elder George Kawapit in a news release. "This is due to very small snow fall in comparison to previous years."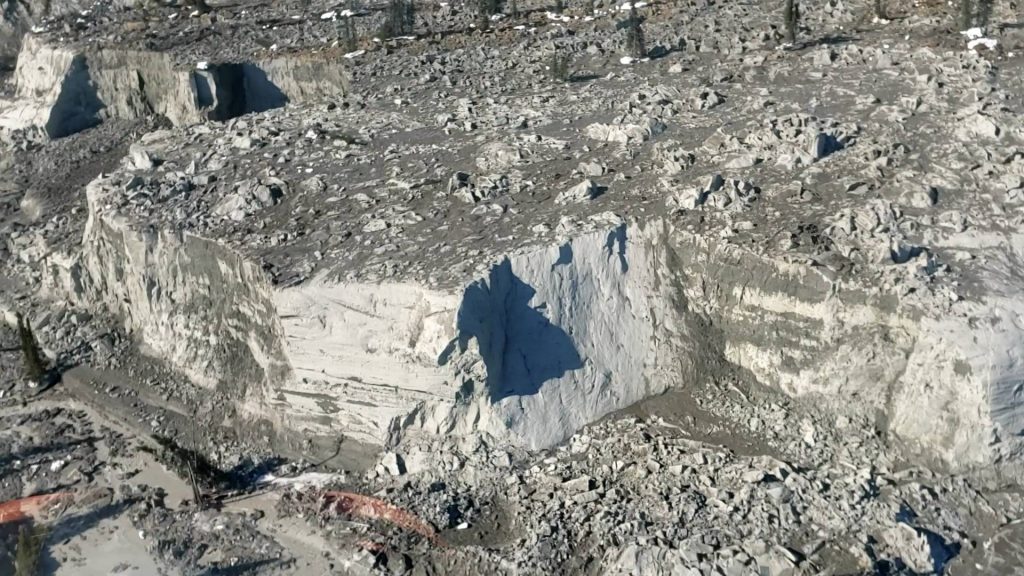 Quebec Ministry of Transportation geologist and landslide expert Denis Demers, who participated in a virtual meeting with the community on Wednesday, said the amount of debris would likely have longterm impact.
"The worst is over,"  Demers said. "The major part of the debris from the landslide has spilled into the river. It may take months, if not years, for the river to return to its normal course."
Light detection and ranging images to provide key information 
Government experts from southern Quebec are still waiting for ariel LIDAR images before making the trip north. 
LIDAR is short for "light detection and ranging."  The system involves pointing laser pulses at a target and measuring the time it takes for light to bounce back to the receiver. These measurements allow the make up of high resolution maps and 3D models of a given area of land, ocean floors or river beds.
The experts are expected to have the topographic data and be able to fly to Kuujjuaraapik next week to inspect the landslide on site.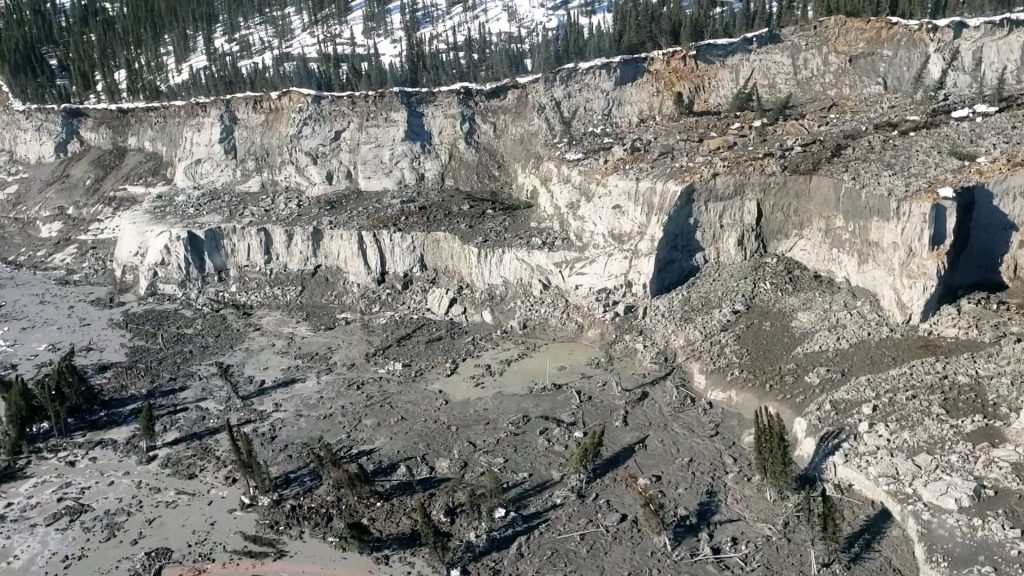 Among the key areas specialists will examine include soil erosion, the riverbank condition and the downstream water flow from Great Whale River into Hudson Bay.
Until then, community leaders will create a safety zone around the landslide and warn residents of the dangers of getting inside the buffer area.
Communities in no danger, say experts
Officials have evaluated community safety further down the river but say the low riverbank height near Kuujjuaraapik means any potential landslide would not pose a risk to residents, the Kativik Regional Government said.
Write to Eilís Quinn at eilis.quinn(at)cbc.ca
Related stories from around the North:
Canada: Landslides on island in Arctic Canada up 6,000% since 1984, study finds, CBC News
Greenland: Greenland ice cores reveal historic climate clues, says study, Eye on the Arctic
Norway: New climate report predicts extreme warming for Arctic Svalbard by 2100, The Independent Barents Observer
Russia: The island that disappeared in Arctic Russia, The Independent Barents Observer
United States: Climate change a threat to bases across the U.S., Defense Dept. says, Alaska Public Media