Lapland among regions to be bit by snowstorm in Finland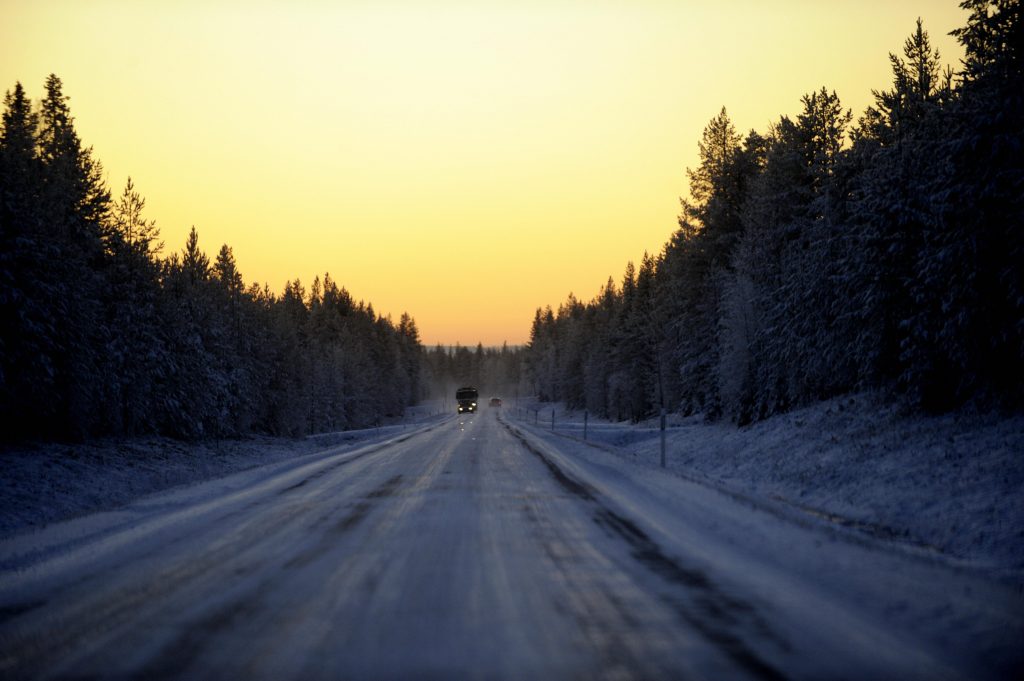 Eastern and central Finland may receive more than 20cm of snow, even 30cm in some areas.
Eastern Finland is bracing for heavy snow on Thursday and Friday. From Thursday night onwards, 10-25cm of snow may accumulate.
Yle meteorologist Joonas Koskela predicted on Wednesday evening that more than 20cm of snow will accumulate in Eastern and Central Finland. Some places may get 30cm of snow. In Lapland, more than 10cm of snow may accumulate on Friday and Saturday.
On Thursday, precipitation will start as rain, turning during the day into snow and sleet in North Karelia and North Savo. Toward evening, the precipitation will become snowier. Winds will also become stronger.
According to Koskela, the situation could even be described as "snow chaos".
There may also be some snow in central Finland on Wednesday evening and night, but the accumulations will be negligible compared to the storm expected on Thursday. On Wednesday night, a few centimetres may accumulate between Pirkanmaa and the Savo region.
Hazardous driving conditions
The Finnish Meteorological Institute (FMI) warns of very poor driving conditions in North Karelia and Kainuu from Thursday evening through Friday.
"If you want to go somewhere by car, you should dig out your winter tyres," Koskela said.
In addition, driving conditions are poor due to snow and sleet in Satakunta, South Karelia, Pirkanmaa in Central Finland, Southern Savo, Northern Savo and Southern Ostrobothnia.
Warmer by Mother's Day
The heaviest snowfall is likely to be on Thursday evening and night. On Friday morning there will still likely be snowfall in Central Lapland, Northern Ostrobothnia, North Savo and North Karelia.
The band of precipitation will move slowly north on Thursday evening and night. Lapland may receive more than 10cm of fresh snow on Friday and Saturday.
There will be scattered snowfall in Lapland on Saturday. Elsewhere, the weather will become wetter.
On Sunday, which is Mother's Day in Finland, the weather should be warmer. In the south, temperatures will likely exceed 10 degrees. Showers are possible in the west, but otherwise the day is expected to be mostly sunny.
Related stories from around the North:
Canada: April 22 landslide in northern Quebec second largest in 150 years, say experts, Eye on the Arctic
Greenland: Greenland ice cores reveal historic climate clues, says study, Eye on the Arctic
Iceland: Glacier mass decreasing across Arctic but at different rates, says study, Eye on the Arctic
Norway: New climate report predicts extreme warming for Arctic Svalbard by 2100, The Independent Barents Observer
Russia: The island that disappeared in Arctic Russia, The Independent Barents Observer
United States: Climate change a threat to bases across the U.S., Defense Dept. says, Alaska Public Media