Blog – Tipping points: can a leaked report tip the scales to climate action?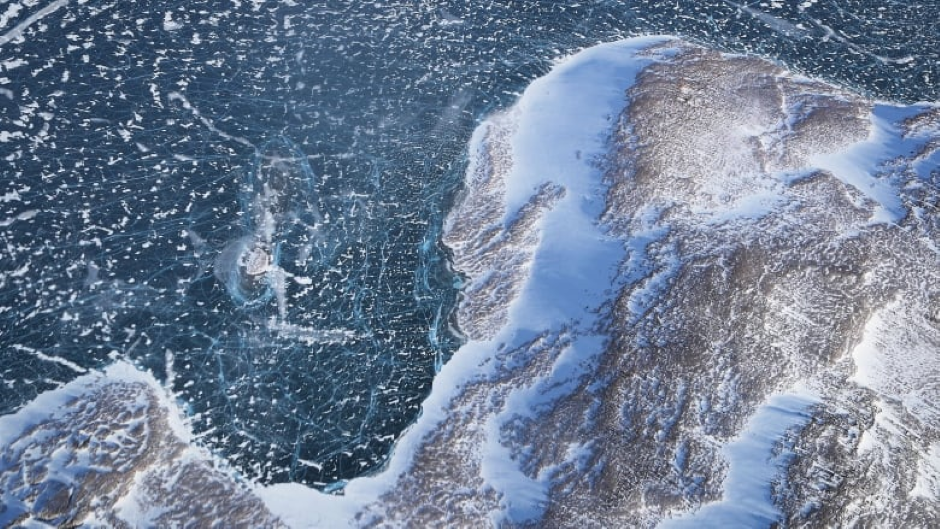 I was working through my Twitter feed, fretting about the incredible temperatures in the high north and researching my next blog post.
Could geoengineering be the way to cool the Arctic and the planet? Should it? And was the current hype about it not distracting too much attention from the need for immediate and drastic greenhouse gas emissions cuts? Then a headline interrupted my train of thought: "Crushing climate impacts to hit sooner than feared: draft UN report". The news agency AFP had obtained a leaked version of the draft report by the Intergovernmental Panel on Climate Change (IPCC), not scheduled to be released until February 2022.
Worse than thought – and worse to come
Climate change will fundamentally reshape life on Earth in the coming decades, even if we are able to get greenhouse gas emissions under control, says the report by the world's leading climate scientists.
"Species extinction, more widespread disease, unliveable heat, ecosystem collapse, cities menaced by rising seas — these and other devastating climate impacts are accelerating and bound to become painfully obvious before a child born today turns 30", the report finds. Dangerous thresholds are closer than once thought, and "dire consequences stemming from decades of unbridled carbon pollution" are unavoidable in the short term.
"By far the most comprehensive catalogue ever assembled of how climate change is upending our world, the report reads like a 4,000-page indictment of humanity's stewardship of the planet," AFP writes.
The agency summarises several key messages from the draft report which, it says, has gone through a major revision and is unlikely to change before its release.
Firstly, the 1.2 degrees Celsius of warming we have reached now are already changing the climate. Even achieving the goal of a maximum two degrees, preferably 1.5 degrees warming could still mean "progressively serious, centuries' long and, in some cases, irreversible consequences". Many organisms will not be able to adapt.
"Indigenous populations in the Arctic face cultural extinction as the environment upon which their livelihoods and history are built melts beneath their snow shoes".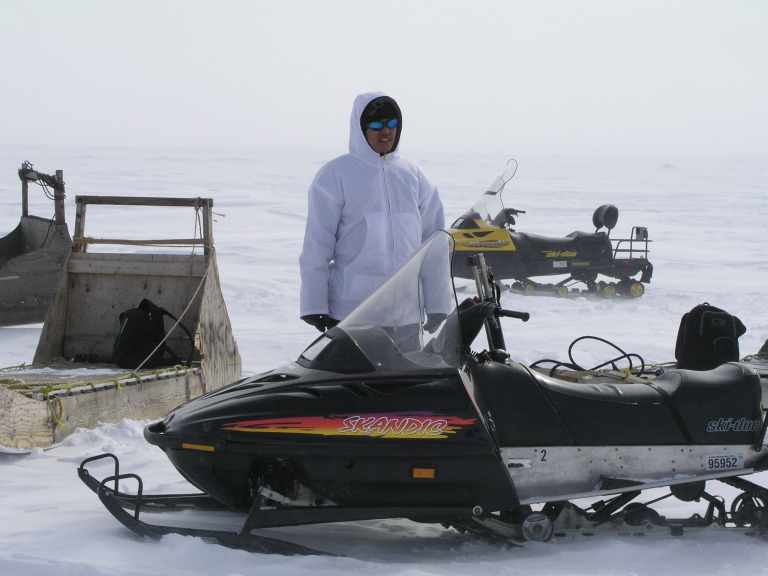 Secondly, "current levels of adaptation will be inadequate to respond to future climate risks". The world has to prepare for tens of millions more people facing chronic hunger by 2050. Hundreds of millions of people will be at risk from floods and increasingly frequent storm surges on the same time scale. This means many impacts are likely to be much closer than most people realise.
Tipping, tipping, tipped?
Thirdly, the scientists emphasise the danger of the much-debated climate "tipping points", including the melting of the Greenland and West Antarctic ice sheets and the thawing of Arctic permafrost. Scientists disagree about the likely timing and thresholds, but recent research has indicated that even warming of two degrees Celsius could be enough to trigger ice-sheet melting beyond a point of no return. We have to be prepared for cascading impacts, when one development kicks off another and things get out of control earlier than previously thought.
Meanwhile, I received a statement from the IPCC in my mailbox, saying it would not comment on the contents of draft reports while work was still ongoing. The draft report currently being reported, it seems, was circulated for review by governments and experts from 4. December 2020 to 29 January 2021, but will only be published next February.
Renowned climate scientist Kate Hayhoe published an extensive Twitter thread, putting things into perspective:
You may hear people talking about the upcoming IPCC Sixth Assessment report, due out in Feb 2022, today. Here are a few thoughts (thread) https://t.co/V6hhuiC0Ge

— Prof. Katharine Hayhoe (@KHayhoe) June 23, 2021
Hayhoe makes no bones about how we are transforming the planet:
To those of us immersed in the field, the @IPCC's conclusions are no surprise; but for many, it's not until they see it all together, with the impacts on human life clearly laid out, that the penny drops. That's why these reports are so important and so powerful.

— Prof. Katharine Hayhoe (@KHayhoe) June 23, 2021
What we can still do about it
The IPCC process is slow. Nature does not wait for publication deadlines. No matter how the draft report came to be leaked – as Hayhoe explains, that information is already out there. The leaking of the report means the science amassed by the world's top researchers, in a concentrated form, comes to wider attention before the key COP26 in Glasgow this November.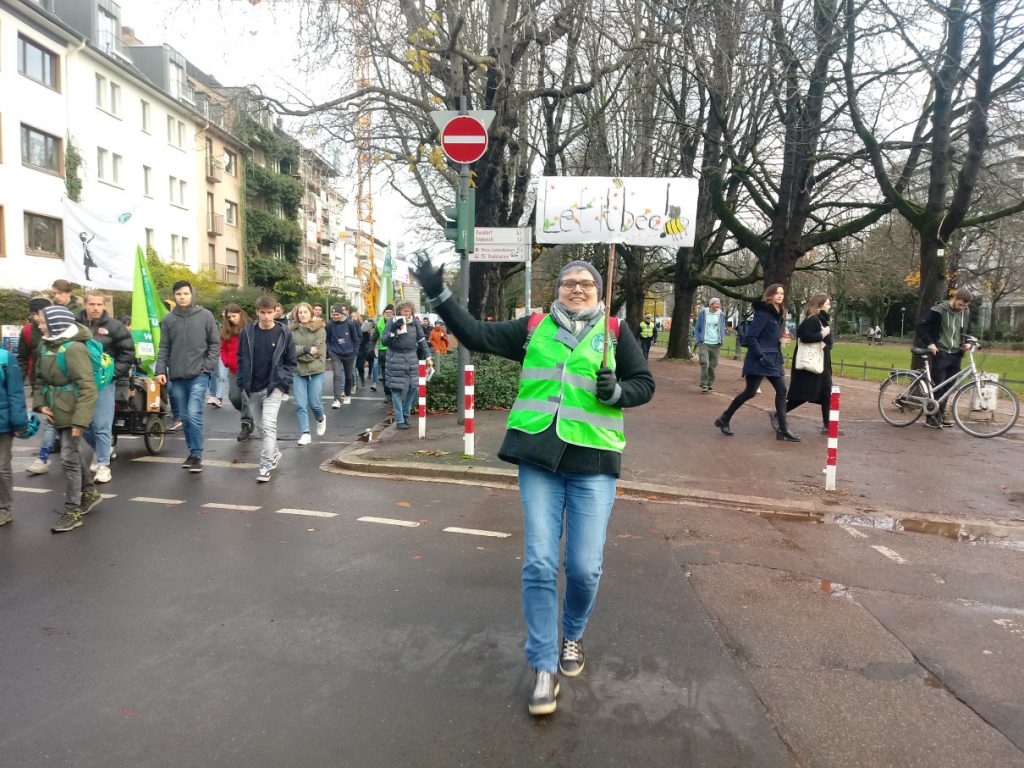 Anything that helps to bring about immediate action to cut greenhouse gas emissions asap has to have its uses. I suspect there are many who would prefer to have the information out there sooner rather than later. And although the content of the report makes for anything but happy reading, the IPCC stresses that there is still plenty we can do to avoid the worst-case scenarios and prepare for impacts that cannot be averted. We can – and must – stop the emissions that are heating up the planet:
"We need transformational change operating on processes and behaviours at all levels: individual, communities, business, institutions and governments," the report says. "We must redefine our way of life and consumption."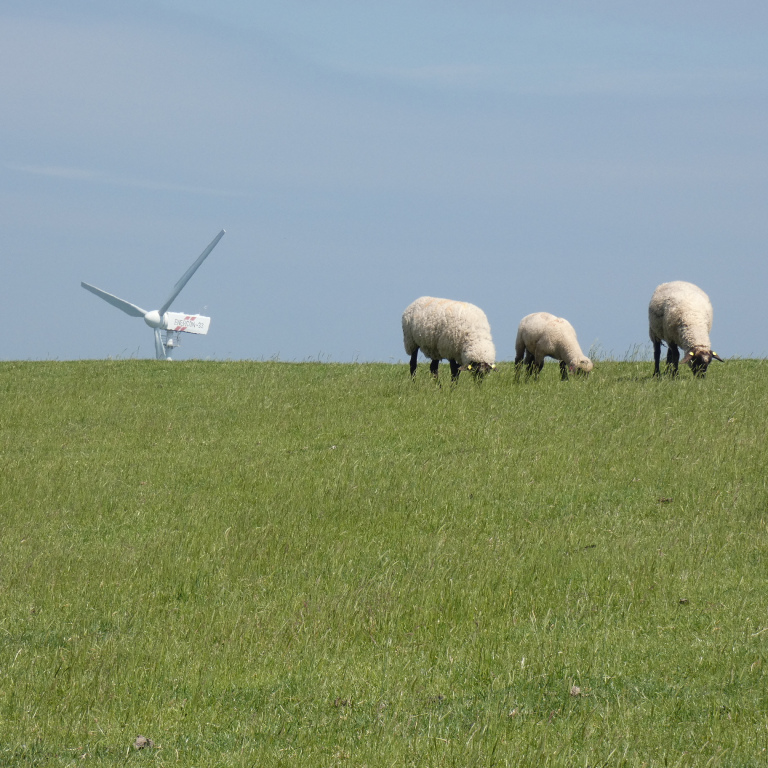 Mind the gap – and bridge it!
Admittedly, that's easier said than done. There are still huge gaps between rhetoric and practice when it comes to implementing climate-protecting measures. Here in Germany, for example, the coalition government of Christian- and Social Democrats (CDU/CSU and SPD) has tightened its climate legislation after being forced to do so by the country's highest court. (See my earlier post). It has commited to a 65 percent reduction of CO2 emissions compared to 1990 by 2030 and climate neutrality by 2045. But critics are pointing out that there is still no detailed plan on how to get there. In the German newspaper Generalanzeiger, climate correspondent Wolfgang Wiedlich quotes studies indicating the country would need four times as many solar panels, three times as many wind turbines on land and twelve times as many offshore to provide the renewable energy needed for the transformation. "Wishful thinking and reality are miles apart", he writes (My translation from the German). With a general election coming up in September and climate high on the agenda, the governing parties – which were so slow on the energy transition NGOs and young campaigners had to turn to the courts to force action – are keen to jump on the bandwaggon and green up their images. Annalena Baerbock, the opposition Greens' candidate for Chancellor, took the leaked IPCC report as decisive evidence of the need to match rhetoric with policy and practice. A climate protection package that tightens up the figures without measures to achieve them is counterproductive, she told the newspaper Rheinische Post on June 24th. It had to be made clear that protecting the climate was the basis for prosperity and freedom not in the distant future, but here and now.
In the UK, gearing up to host the UN COP26 climate summit in November, the government has come under fire from its own climate advisory body the Climate Change Committee (CCC), which says the country is unprepared for the climate changes ahead and is only delivering a fifth of its pledges on climate change. The CCC's report report says the PM's "remarkable" climate leadership is undermined by inadequate policies and poor implementation in many areas of policy, and that the public hasn't been engaged to make changes essential for protecting the climate.
The coal-coalition
On a global level, Global Energy Monitor's first comprehensive survey of global coal mine proposals, based on data from a new Global Coal Mine Tracker, indicates that proposals to build hundreds of new coal mines could raise global output of the fossil fuel by 30%, putting the world's climate goals at risk. In a guest post for Carbon Brief, Dr Ryan Driskell Tate, researcher and analyst for the US-based energy research group writes that more than 400 new mine proposals could produce 2,277m tonnes per annum (Mtpa), of which 614Mtpa are already being developed. The plans are heavily concentrated in a few coal-rich regions across China, Australia, India and Russia.
Yet last month, the International Energy Agency said no new coal mines – nor extensions of existing mines – were "required" in its pathway to 1.5C. A UNEP report last year said coal output should fall 11% each year to 2030, under the same target, Tate writes.
Which brings us back to that key question: We know what we have to do – but how do we get there? Will the "converted" match rhetoric with action? Will the "fossil (fuel) states" come round in time for all of us to achieve the 1.5 degree limit that is already way too high for comfort? Or will we be relying on untried, risky geoengineering measures to avert those worst-case scenarios? Time to get back to work on that story.
Related stories from around the North: 
Canada: Biden, Trudeau agree to 'safeguard' caribou calving grounds in Alaska refuge, CBC News
Finland: The world could transition entirely to cheap, safe renewable energy before 2050: Finnish study, Yle News
Norway: Oslo issues northernmost ever drilling acreage as part of new license round, The Independent Barents Observer
Russia: Rigs sail north for drilling in Russian Arctic, The Independent Barents Observer
Sweden: Northern Sweden expects population boom from green investments, Radio Sweden
United States: Biden administration throws support behind massive Willow oil project in NPR-A, Alaska Public Media