No more free Navy sailing on Northern Sea Route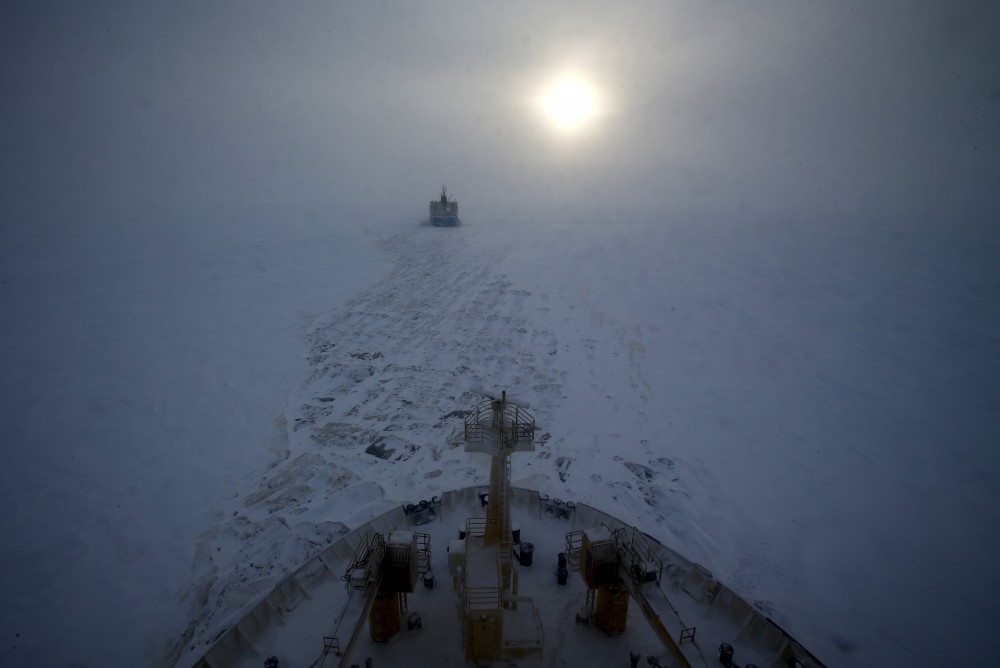 From now on, Northern Fleet vessels will have to pay for icebreaker services in Arctic waters.
An amendment in the federal Merchant Shipping Code states that all state-owned vessels, including military vessels and military support vessels, are included in general shipping regulations for the Northern Sea Route.
That means that also Navy vessels will have to pay icebreaker fees on the route.
The amendment was signed by President Putin on 7th February following State Duma approval in late January, the Kremlin informs. It takes immediate effect.
Increased activity in the area
The new regulation comes as Russian Navy vessels rapidly increase shipping in the region in connection with the development of new and upgraded military base infrastructure. Many thousand tons of goods and construction materials have the last couple of years been shipped to sites like Severnaya Zemlya, New Siberian Island, Wrangel Island and Cape Shmidt.
According to TASS, Oboronlogistika, the Russian Defense Ministry's shipping company, alone in 2016 shipped about 700,000 tons of goods on the Northern Sea Route.The state company in 2016 got status as united logistics operator for Russian Arctic shipments.
The Northern Sea Route includes the waters between the Novaya Zemlya and the Bering Strait. It is managed by the Russian Ministry of Transport and its Northern Sea Route Administration.
Related stories from around the North:
Asia:  Full steam ahead for Asian icebreakers in the Arctic this summer, Blog by Mia Bennett
Canada:  Ship trouble in the Arctic on the rise: report, Alaska Public Radio Network
China: China's silk road plans could challenge Northern Sea Route, Blog by Mia Bennett
Finland: World's most eco-friendly icebreaker starts duty, Yle News
Norway:  Arctic shipping – The myths, the realities & the challenges ahead, Eye on the Arctic
Sweden:  Sweden wants lower emissions for new icebreakers, Radio Sweden
Russia: 100 sailors trapped in ice near Russian Arctic outpost, The Independent Barents Observer
United States: Coast Guard advances plans to build 3 icebreakers, Alaska Dispatch News