Second community in Arctic Quebec put on Red Alert over weekend after COVID-19 case detected in Kangirsuk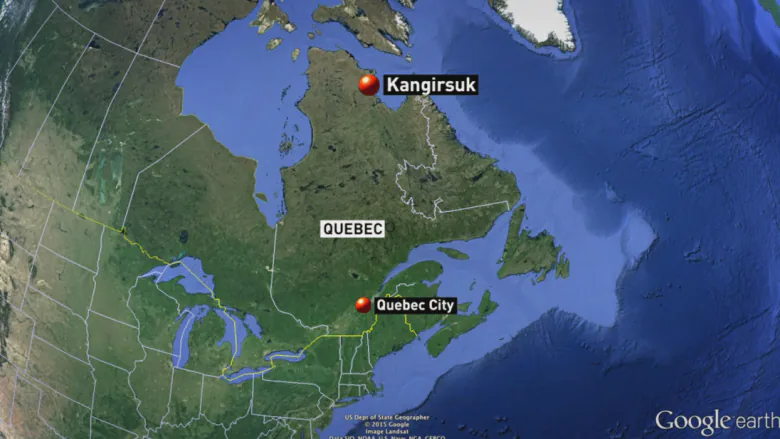 Health authorities put a second community in Arctic Quebec on red alert over the weekend after an active COVID-19 case was reported in the community of Kangirsuk. 
Kangirsuk now joins the community of Ivujivik at the highest COVID-19 alert level of red, meaning there's a high risk of transmission.
Churches, daycares, schools, the youth centre, the community centre, the arena and all non-essential services have now been closed. Visits with anyone who doesn't live in the same household are also prohibited.
A curfew from 10pm to 7am has been imposed and all flights in and out of Kangirsuk have also been cancelled as of October 17. Exceptions are emergency flights or essential services.
"Avoid gatherings and do not visit anyone until further notice," the Nunavik Regional Board of Health and Social Services (NRBHSS) said in a Facebook post on Sunday. 
"This situation is not easy, but can be contained with cooperation. This is for the best interest of the community."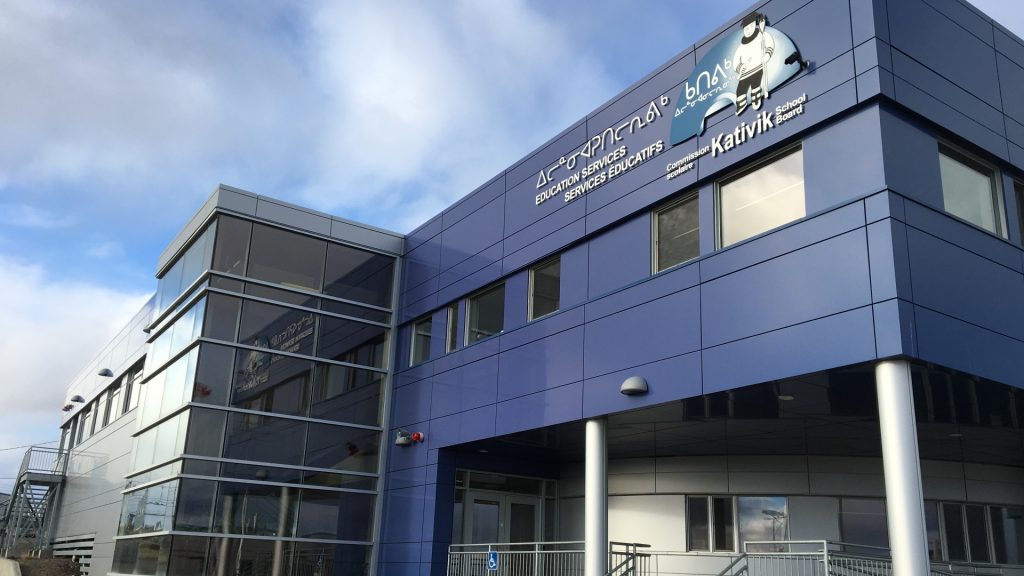 As of Sunday, total case numbers in Nunavik, the Inuit region of Arctic Quebec, stand at 13.
Nunavik Case Counts
As of Sunday, the most recent community case counts were:
Ivujivik – 10 active cases
Inukjuak – 2 active cases that are not linked
Kangirsuk – 1 active case
There are also five active cases outside of Nunavik:
4 are linked to airports within the region
1 is linked to Ullivik,

the Dorval residence used for Nunavik residents in Montreal for health services.
The NRBHSS says several people are still under observation in Ivujivik, Inukjuak and Kangirsuk and more results are expected soon.
-Source: Nunavik Regional Board of Health and Social Services 
Vaccination uptake remains a concern
Region-wide, only 40 per cent of Nunavik's total population of approximately 13,000 was fully vaccinated as of September 19th, according to the most recent data released September 29.
Fifty-two percent of the eligible population has received two doses. The health board's goal is 75 per cent. 
In Kangirsuk, 33 per cent of the total population of approximately 550 people has been fully vaccinated and 43 per cent of the eligible population 12 years and older has had two doses of a vaccine.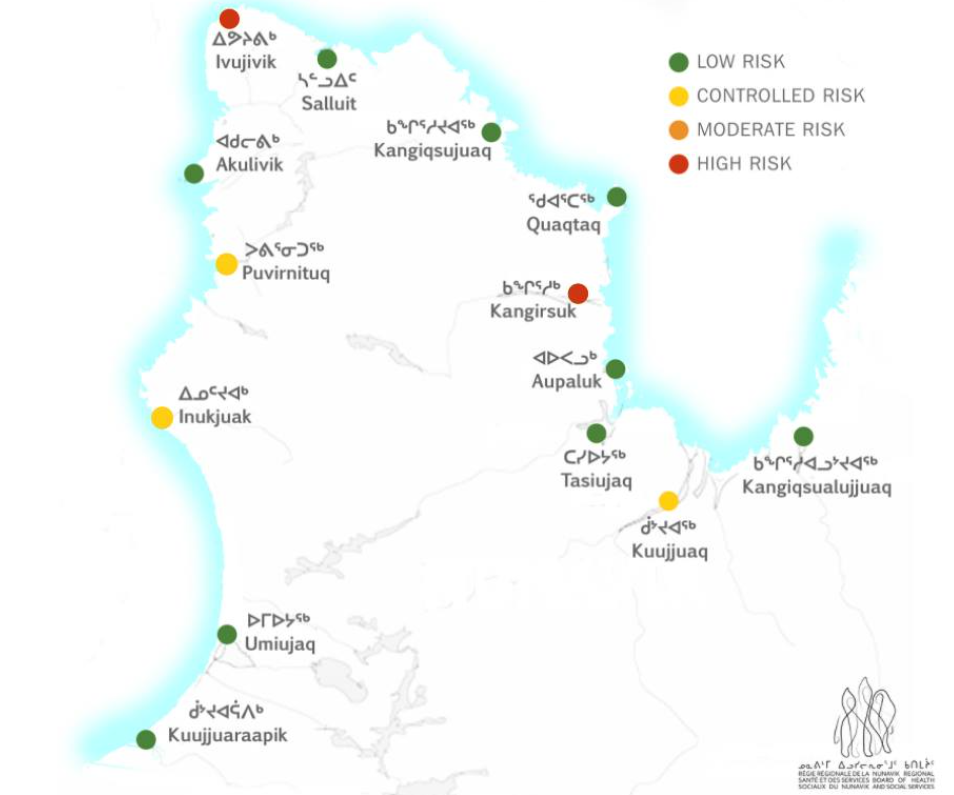 On Monday, the NRBHSS said a vaccination team would be in the communities of Kangiqsualujjuaq, Kangiqsujuaq and Tasiujaq from October 18th to 22nd to provide first or second doses to youth. 
Nunavik's population is spread among 14 communities in the region. All the villages are fly-in only. Two communities have small hospitals with the rest served by nursing stations.
Because of limited medical resources in the region and the isolation of the communities, strict public health measures are put in place when active cases are detected and community transmission is suspected.
Write to Eilís Quinn at eilis.quinn(at)cbc.ca
Related stories from around the North: 
Canada: 'Waning immunity' a factor in COVID-19 outbreak in Canada's Northwest Territories, says top doc, CBC News
Greenland: Greenland lifts COVID-19 restrictions on direct travel to small communities, Eye on the Arctic
Iceland: Iceland to change COVID-19 border rules on October 1, Eye on the Arctic
United States: Rural Alaska at risk as COVID-19 surge swamps faraway hospitals, The Associated Press
Antarctica: U.K. delivers COVID-19 vaccine to British station in Antarctica, Eye on the Arctic