219 total active COVID-19 cases in Nunavik, Quebec as of Sunday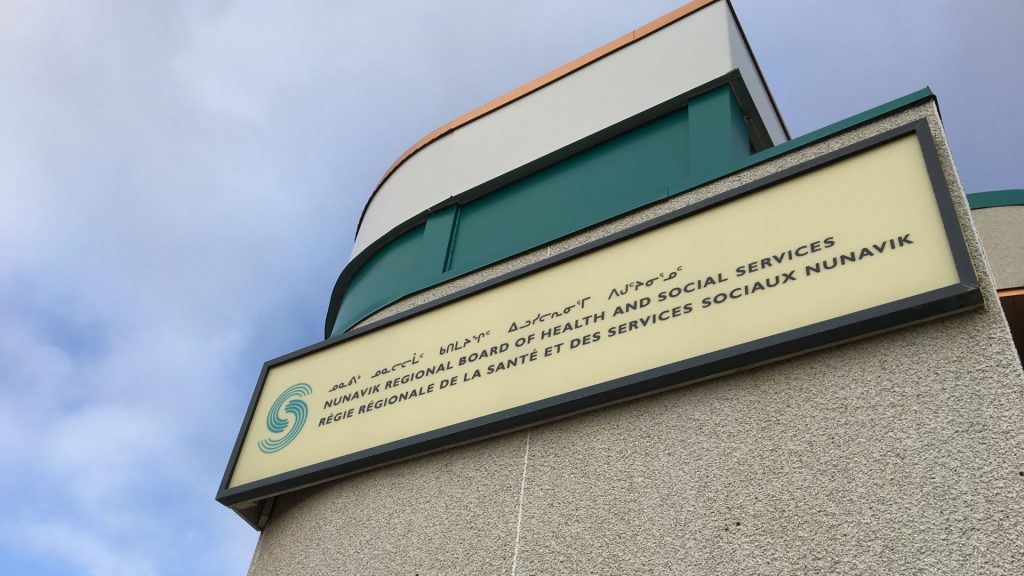 The regional health board for Nunavik, the Inuit region of northern Quebec, is reporting 219 active COVID-19 cases as of Sunday.
The highest number of new cases (37) was reported in the Hudson Strait community of Salluit. The new reports bring total active cases there to 89, out of a population of approximately 1,483.
Twenty-nine new cases were reported in the Hudson Bay community of Akulivik, which now has 76 active cases out of a population of approximately 633.
Fifteen new cases were reported in Aupaluk, a village of approximately 209 people on the Ungava Bay side of Nunavik. Total cases there are now at 21.
Since the current COVID-19 outbreak started on October 7, there's been 417 recoveries across the region.
On Sunday, the Nunavik Regional Board of Health and Social Services (NRBHSS) moved the community of Tasiujaq from orange to red alert, the highest COVID-19 alert in the region, after two further individuals tested positive, bringing total active infections to three.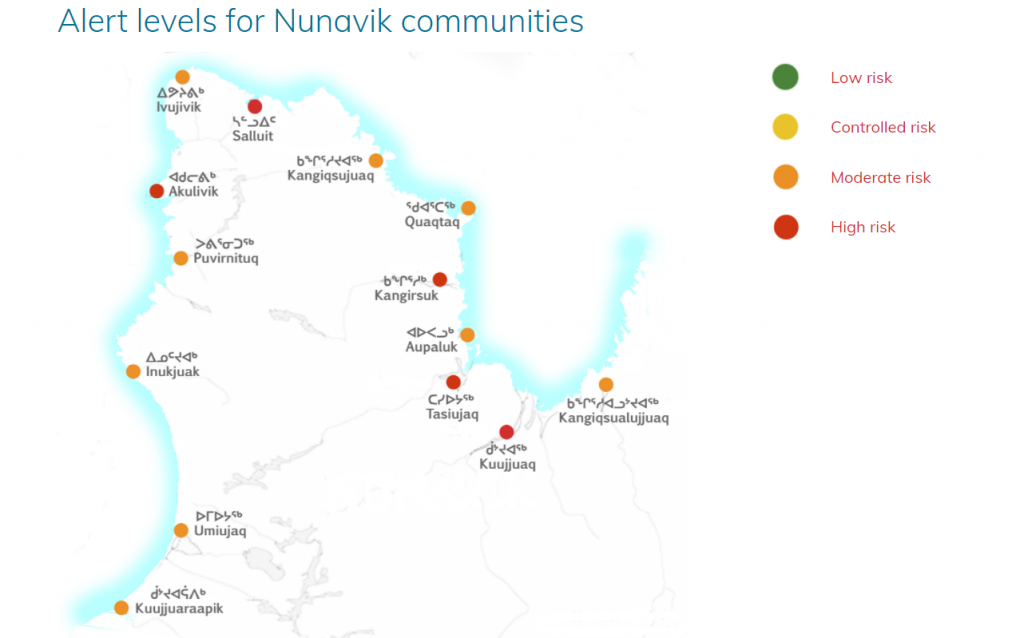 Red alert means a community is on lockdown until further notice, non-essential services have been shut down, and visits between people living in different households is prohibited.
"The NRBHSS is working to identify significant contacts and recommend the necessary prevention measures, isolation and screening," the board said in a Facebook post.
"Everyone should stay home as much as possible so Public Health can reach the contacts identified during the investigation and instruct them to get screened and isolate."
A 10pm to 6am curfew was also imposed on the village as of Sunday.
Besides Tasiujaq, there are four other communities on red alert: Akulivik, Salluit, Kangirsuk and Kuujjjuaq.
Reported Nunavik Case Counts as of Sunday, November 14
The most recent community case counts in Nunavik are:
Salluit – 89 active cases
Akulivik – 76 active cases
Aupaluk – 21 active cases
Kuujjuaq – 15 active cases
Kangirsuk – 10 active cases
Tasiujaq – 3 active cases
Kangiqsujuaq – 2 active cases
Ivujivik – 1 active cases
Inukjuak – 1 active case
Puvirnituq – 1 active case
-Source: Nunavik Regional Board of Health and Social Services
Nunavik's nine other communities remain on orange alert.
The orange alert level means no gatherings of more than 10 people, no gatherings are permitted that bring people from different communities together, and only essential travel is permitted in the region.
Mandatory proof of vaccination for travellers as of November 30
Last week, the health board also initiated a new health ordonnance to come into effect on November 30, that ma proof of vaccination obligatory for all Nunavik travellers whether they are flying from community to community  in the region, or between the North and the South.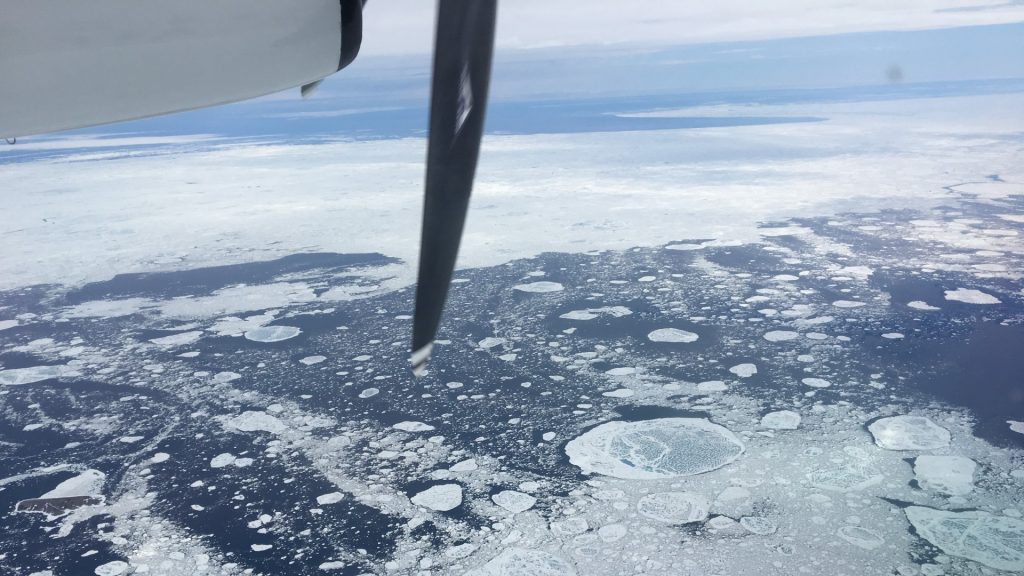 "Only those who are fully protected against COVID-19 will be authorized to travel between the communities of Nunavik, to the Nunavik region and from the Nunavik region, regardless of the means of transportation," the ordonnance says.
Transport Canada issued a nation-wide mandatory vaccination rule for air travel that came into effect on October 30. The government made some exceptions to the new rule in the cases of Canada's remote fly-in only communities, most of which are in the North.
The NRBHSS says their ordonnance does not replace the Transport Canada directives, but is in addition to them.
Exceptions to the NRBHSS travel rules include children less than 12 years and four months old, those travelling for health reasons, detainee travel, humanitarian travel, those returning home as long as its before December 30, 2021.
Write to Eilís Quinn at eilis.quinn(at)cbc.ca 
Related stories from around the Poles: 
Antarctica: U.K. delivers COVID-19 vaccine to British station in Antarctica, Eye on the Arctic
Canada:  'I'm begging you: Get vaccinated,' says premier of Canada's northwest Yukon territory as COVID-19 cases rise, CBC News
Greenland: Greenland lifts COVID-19 restrictions on direct travel to small communities, Eye on the Arctic
Iceland: Iceland to soften COVID-19 rules on Oct. 20, plans full lifting of restrictions next month, Eye on the Arctic
Norway: Tromso, Norway to reimpose restrictions as COVID-19 cases soar, Eye on the Arctic
United States: Rural Alaska at risk as COVID-19 surge swamps faraway hospitals, The Associated Press
United States: Rural Alaska at risk as COVID-19 surge swamps faraway hospitals, The Associated Press