Tromso, Norway to reimpose restrictions as COVID-19 cases soar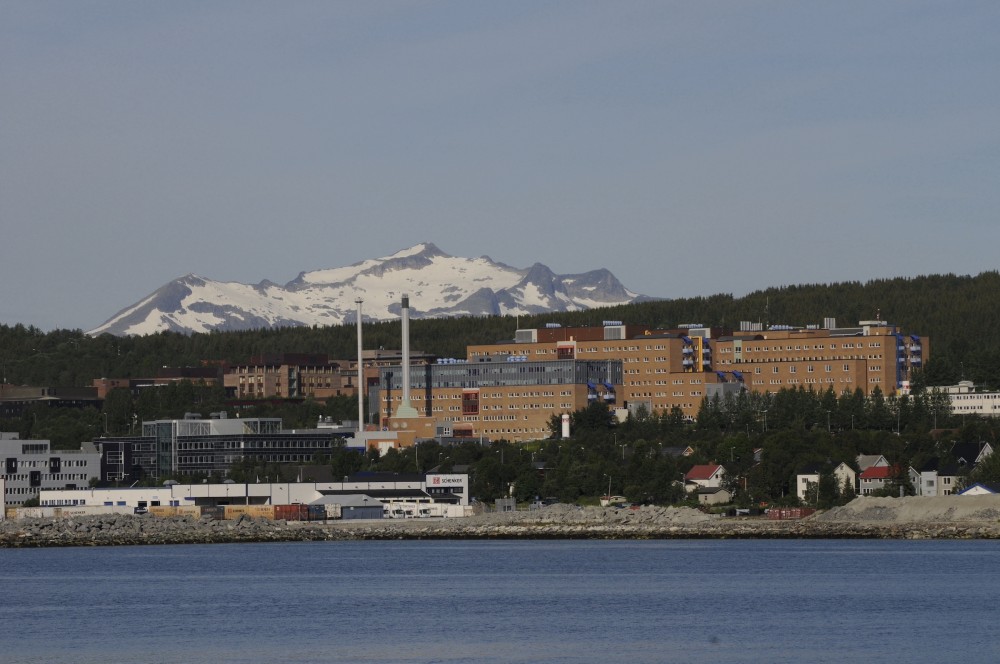 City of Tromsø has confirmed 101 new cases of coronavirus over the last 24 hours and announced Friday it would reimpose restrictive measures to combat the rapid increase.
Troms and Finnmark region has one of the sharpest increases in number of new cases in Norway and is now coloured red, in line with the European Centre for Disease Prevention and Control (ECDC).
The Covid-19 situation has especially worsened in Tromsø with 412 new cases since Monday, of which 101 on Friday, the highest daily increase seen so far in the pandemic, according to the municipality's overview. Also other towns in the north face similar outbreaks not under control. In Hammerfest, 59 new cases are counted this week, Narvik got 58 and Alta has 90.
Norway removed the last remaining national pandemic restrictions on September 25. On that day, 90,6 percent of people over 18 had got at least one jab of the vaccine, and 83,6 percent had two doses, the Barents Observer reported. Over the last two months, teenagers aged 13 to 18 are also offered one dose of the vaccine.
Although the majority of new cases are among youngsters, the number of hospitalised COVID-19 patients has increased lately. At the University hospital of North Norway in Tromsø, 22 patients are currently under treatment, of which half are unvaccinated, NRK reports.
With a population of 5,5 million, the country has 211,752 reported cases and 920 COVID-19 related deaths, according to figures from Norwegian Institute of Public Health. In comparison, neighboring Sweden has 1,18 million cases and 15,050 deaths out of a population of 10,3 million.
The virus infecting people in Tromsø is a new descendant of the Delta variant of Covid, named AY.4.2, by some called "Delta Plus." Although not yet considered a variant of concern, experts keep an extra eye trying to understand how much of an extra threat it may pose.
"We register that this variant of the virus is discovered in Tromsø, but we know little about what this really means for the spread of the infection, …. it has no practical significance," said Trond Brattland, chief infection control doctor in Tromsø.
Strict measures from Tuesday
At a press conference on Friday, the municipality of Tromsø announced new stricter measures from Tuesday, November 9.
face masks at indoor public areas, shops and malls
home offices for those who can
max. 100 persons at arrangements
Additionally, a long list of recommendations on how to limit the spread of the virus was announced.
Following the new lockdown-like measures, conferences, seminars, and sports tournaments are being canceled. Late November and early December are Christmas party times, a season that now is in jeopardy for restaurants, pubs, and nightclubs in Tromsø.
Health officials with the municipality urge all unvaccinated to get the jab. Also, a third booster dose is now made ready for all inhabitants at age 65+.
Following the surge in Covid-19 cases, Norway this week decided to extend travel restrictions. Most visitors with the purpose of tourism from most non-EU/EEA countries have an entry ban, while people exempted might still need to quarantine.
Related stories from around the North: 
Canada: Vaccination coverage in Nunavik, Quebec increases to 45 per cent of population, Eye on the Arctic
Greenland: Greenland lifts COVID-19 restrictions on direct travel to small communities, Eye on the Arctic
Iceland: Iceland to soften COVID-19 rules on Oct. 20, plans full lifting of restrictions next month, Eye on the Arctic
United States: Rural Alaska at risk as COVID-19 surge swamps faraway hospitals, The Associated Press
Antarctica: U.K. delivers COVID-19 vaccine to British station in Antarctica, Eye on the Arctic