After 30 years of construction, a remote tundra highway nears its destination in Arctic Russia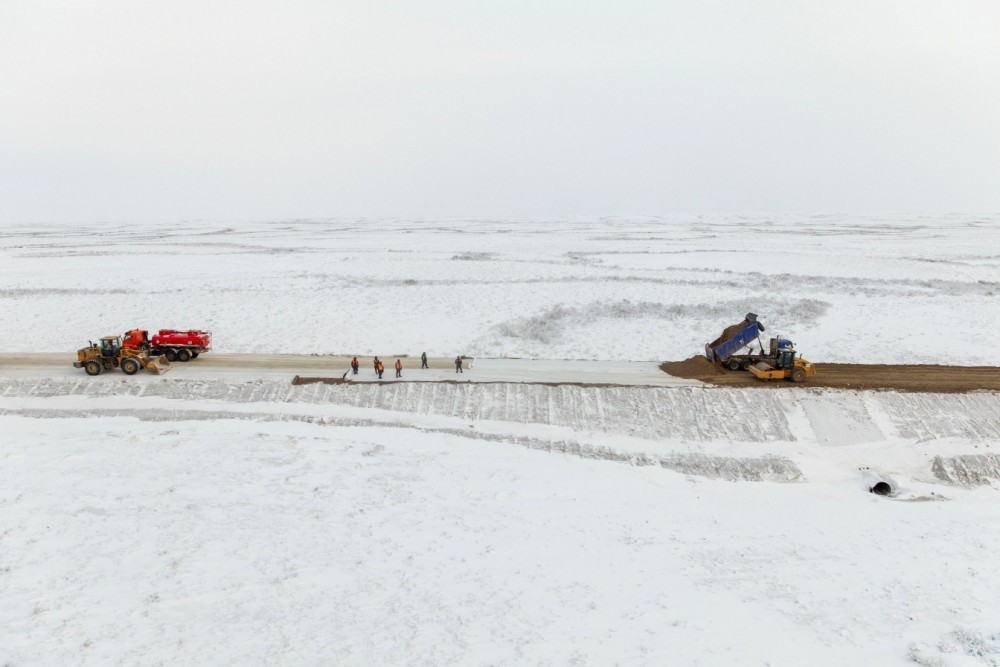 More than 500 workers step up building of the remaining 40 km of the road between Naryan-Mar and Usinsk.
It has been something of a never-ending project. The first kilometres of road were built already in the 1980s, and the more than 600 km connection was originally planned to be completed few years later.
Locals have been waiting for ages. The road will be the region's only land infrastructure connection to the outside world. Construction works were halted for several years and resumed only in 2015.
People of the Nenets Autonomous Okrug now have reason to hope that they soon can take their cars and cruise to the neighbouring region of Komi.
According to the regional government, the highway across the desolate tundra lands will be completed before 2023. More than 1,500 workers and 500 pieces of machinery are now engaged in the construction of the remaining 39,2 km of road.
Federal funding will be provided, regional Minister of Construction Irek Faizullin confirms.
More bridges planned
It is a complicated operation. The road is built across lakes, rivers and vast wetlands and several more bridges must be built.
"This road is not a Potemkin village, but a real object, a serious object that will change the life of the region," Governor Yuri Bezdudny says in a comment.  It will ultimately help reduce the price level on local goods and foodstuff, he argues.
"Of course, when the road is completed it will be possible to transport goods and services at a completely different price level," he argues and adds that the road not only opens a connection to neighbouring Komi, but also to the whole of Russia.
"For us it is important that the road not only leads to Usinsk, we need a connection to the national road transport network so that we can exit the Nenets Autonomous Okrug through the whole year," the governor underlines.
Dependence on air traffic
At the moment, the 45,000 inhabitants of the far northern Russian region depend on air traffic. In wintertime, ice roads are built on the frozen tundra.
Not only new roads are now on the agenda of regional transport authorities. According to Yuri Bezdudny, also the first 97 km of the road that was built in the period between 1991 and 2004 now need a serious upgrade.
The Nenets Autonomous Okrug is a major oil-producing region. A major part of the local population are Nentsy, the indigenous reindeer-herding people.
Correction
A previous version of this story incorrectly stated the number of workers on the road between Naryan-Mar and Usinsk. It is 500, not 1,500. This version has been corrected.
Related stories from around the North: 
Canada: After decade of lobbying, Canadian First Nation in Northwest Territories getting $16.8M for infrastructure, CBC
Norway: The Arctic railway – Building a future or destroying a culture?, Eye on the Arctic
Russia: Modernizing Arctic aviation infrastructure among recommendations at Russian meeting, Eye on the Arctic
United States: Trump to approve $22B railway between Alaska and Alberta, CBC News