New subsea cable to connect Asia, Europe, and North America through the Arctic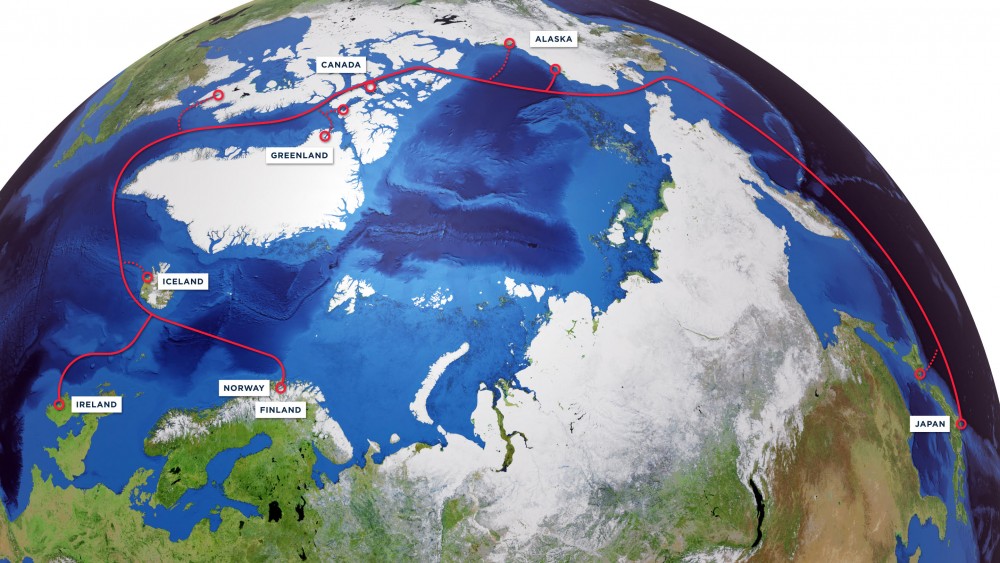 After Finnish state-owned operator Cinia and Russian MegaFon earlier this year put on hold plans to lay telecom cable from Europe to Asia north of Siberia, new partners have teamed up looking for an option via Iceland, Greenland, Canada and Alaska to Japan.
Cinia has agreed with Alaskan company Far North Digital to start a project to build a new Arctic subsea cable, the two companies announced in a news update on December 21.
Named Far North Fiber Express Route, the cable will be the first-ever long-haul submarine fiber route through the Arctic Ocean from Asia to North America, Northern Europe and Scandinavia via the Northwest Passage, Far North Digital informs.
The subsea leg of the cable will be running from northern Norway to Japan, with sidings to Ireland, Iceland, northern Greenland, four locations in Arctic Canada and Alaska before reaching the shores at two locations in Japan.
The Cable System is planned to have three seamlessly interlinked segments: the Asian North Pacific segment, the North American Arctic segment, and the European North Atlantic segment.
From connection point on the coast of northern Norway, the cable will stretch on land into Finnish Lapland.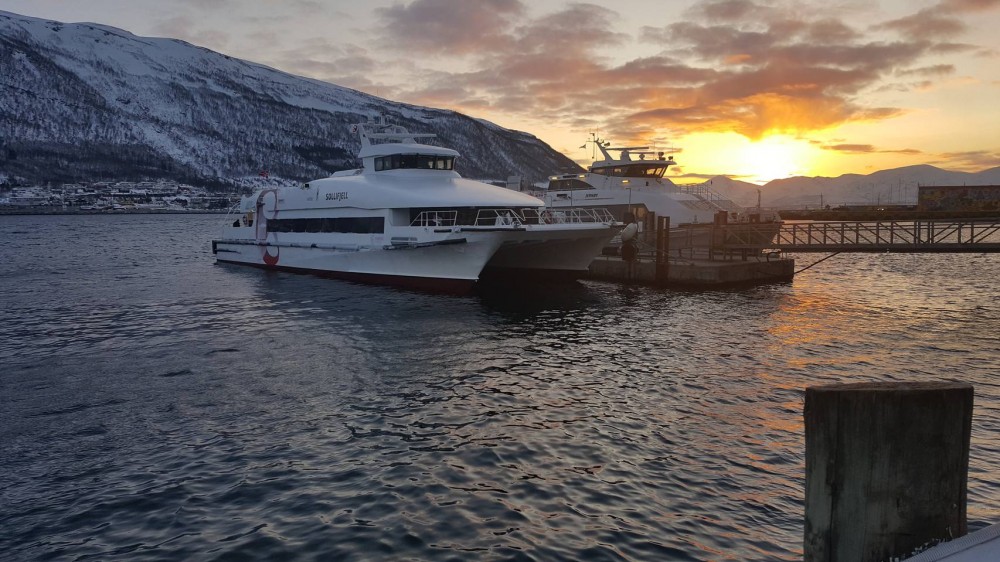 "There is an increasing demand for secure and fast international connectivity with new diverse routes. Spanning three of the world's largest internet adopting continents the Far North Fiber will be a true global venture", says Ari-Jussi Knaapila CEO of Cinia in a press release.
The new trans-Arctic route via the Northwest Passage is 14,000 kilometers, compared with the originally planned 10,500 km route from Japan and China to Kirkenes in Norway and the Kola Peninsula in Russia.
Cinia says the cable route study will start in 2022 and with about five years of construction, the cable could be in service by the end of 2025.
"The 14,000-kilometer cable system greatly reduces the optical distance between Asia and Europe, thus minimizing signal latency," Cinia writes in the update.
Meanwhile, the Russian Arctic shortcut is still on the table, but now with other actors, as reported by the Barents Observer this spring when a construction permit was granted for the fiber cable from Murmansk to Vladivostok.
Named Polar Express, the 6-pairs fiber-optic cable on the Russian Arctic seafloor will provide for data traffic of 100 terabits per second when up and running in 2026 according to the plans. Before that, the first leg stretching from Teriberka north of Murmansk, across the Barents Sea and Kara Sea with sidings to Amderma, Naryan-Mar and Dikson is scheduled to be in operation by 2024.
Related stories from around the North: 
Canada: Canadian PM promises to connect 98% of Canadians, including in North, to high-speed internet by 2026, CBC News
Norway: Subsea cable involving Norway could improve internet service in Inuit communities in Canada, CBC News
Russia: Work on high-tech digitalization of Russia's entire Arctic starts this spring, The Independent Barents Observer
United States: Fibre optic network to connect Alaska with rest of United States, Alaska Public Media