Inuit short film makes the Oscars short list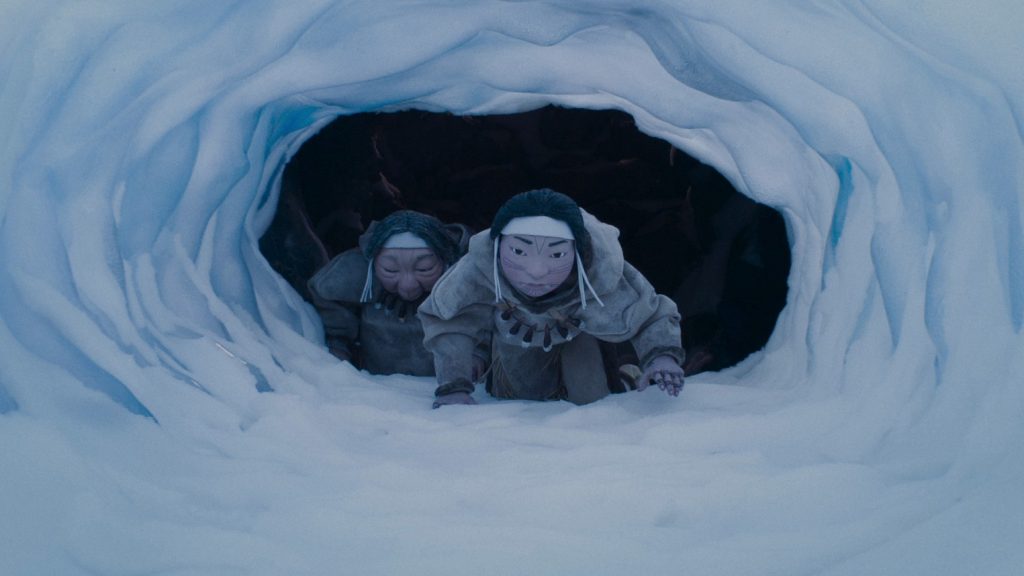 The adaptation of a traditional Inuit tale into an animated short film entitled Angakusajaujuq: The Shaman's Apprentice has been selected for the final round of the Oscar race.
Along with 14 other nominees, 5 of which are Canadian, the animated feature directed by Zacharias Kunuk is in the running for the Oscar for Best Animated Short Film.
Angakusajaujuq: The Shaman's Apprentice has already won a number of awards since its premiere screening last July.
It won the FIPRESCI award at the Annecy International Animation Film Festival, the Best Canadian Short Film award at the Toronto International Film Festival, and the Best Canadian Animation award at the Ottawa International Animation Film Festival.
M. Kunuk originally gained international recognition for his film Atanarjuat: The Fast Runner, the first feature film made in Inuktitut. It won the Caméra d'Or at the Cannes Film Festival back in 2001.
For the director and his production team, cinema is a powerful platform for highlighting Indigenous languages and cultures.
Discovering Inuit shamanism
Through the main character's quest, the director hopes to make the Inuit proud of their spiritual traditions by putting shamanism at the heart of his movie.
"In the Inuit culture long before the Europeans came, we have heard stories of how they would heal the sick, in the time of Shamans and helping spirits that rule the land, in the land of sky goddess, land goddess and the sea goddess," explains director Zacharias Kunuk in a press release.
The animated short film, which is primarily aimed at children, is inspired by an Inuit myth from northern Baffin Island. It tells the story of a young shaman in the making who faces her first spiritual journey.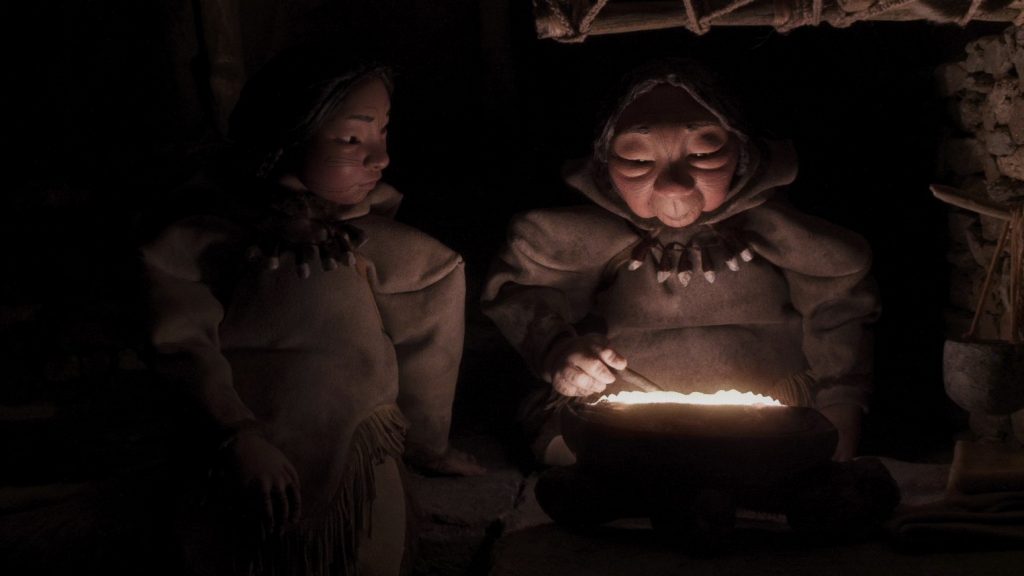 She must meet with Kannaaluk (The One Below, in Inuktitut), also known as Sedna, the goddess of marine mammals, to find out why a member of the neighboring community has become ill.
Facing dark spirits and physical challenges, the young shaman must trust the teachings of her grandmother and mentor, Ningiuq Angakkuq, and learn to control her fears.
"This film is based on a story I heard in 1980 from an elder woman named Niviatiaq, adds M. Kunuk. I was interviewing her and her husband about shamanism in our Amittuq region around Igloolik, and she told me this story of how shamans would make trips to the underworld to heal the sick or find answers about a taboo that had been broken."
"This incredible story of journeying to the underworld has stayed in my mind ever since." Zacharias Kunuk, director
The goal of the film is to engage a contemporary audience while ensuring the story's authenticity is preserved. The authors want to transport the audience to another place and time in the world, and seamlessly carry them into the spirit world of Inuit traditional beliefs.
The official list of Oscar nominations is to be announced on Feb. 8.
Related stories from around the North: 
Canada: Inuit artists in their own words, Eye on the Arctic
Greenland: Nunavut children's books translated for circulation in Greenland's schools, Eye on the Arctic
Finland: Budget cuts threaten international Sámi language cooperation, Yle News
Norway: Walt Disney Animation Studios to release Saami-language version of "Frozen 2", Eye on the Arctic
Sweden: Can cross-border cooperation decolonize Sami language education?, Eye on the Arctic 
United States: Inuit leaders applaud UN move to designate International Decade of Indigenous, Eye on the Arctic