Salluit, Nunavik put on red alert as COVID-19 cases rise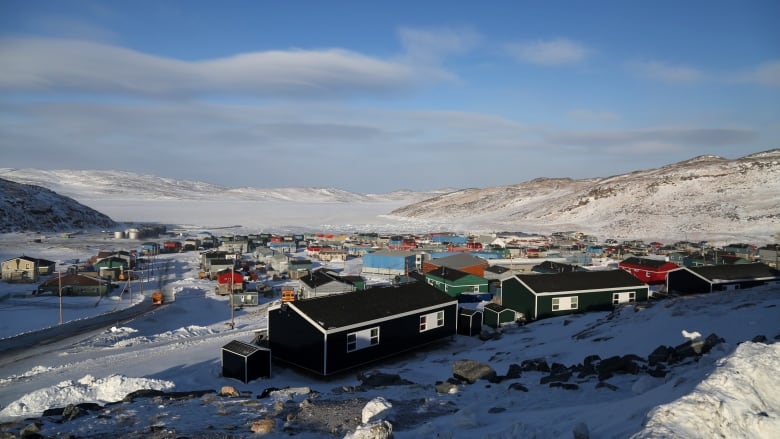 Salluit, a community in Nunavik, Quebec, was put on red alert Tuesday after posting 14 new cases on Monday. 
"Following the announcement of many positive COVID-19 cases in Salluit and community transmission now being highly suspected, on January 11th the community is now at the Red Alert level," the Nunavik Regional Board of Health and Social Services said in a Facebook post on Tuesday. 
Total active cases in the community as of January 10 were 22.
Red alert is the region's highest COVID-19 level, meaning churches, daycares, schools, youth centres, community centres, arenas and all non-essential services are closed. Visits with anyone who doesn't live in the same household are also prohibited.
A 10pm to 5am curfew is also in effect, and only essential travel to and from the community is allowed. 
The communities of Kuujjuaq and Tasiujaq were also put on red alert last week after increased case counts and high suspicion of community transmission.
COVID-19 cases in Nunavik
The most recent COVID-19 numbers in Nunavik as of January 10
Kuujjuaraapik 4
Kangiqsualujjuaq 84
Puvirnituq 77
Tasiujaq 37
Kuujjuaq 36
Ivujivik 23
Salluit 22
Kangiqsujuaq 4
Quaqtaq 4
Akulivik 2
Inukjuak 2
Aupaluk 1
Umiujaq 1
Kangirsuk 0
Source: Nunavik Regional Board of Health and Social Services
Circulation of the omicron variant in Nunavik was confirmed at the end of December.
The Nunavik Regional Board of Health and Social Services (NRBHSS), Makivik Corporation and the Kativik Regional Government (KRG) subsequently decided to limit travel to and from Nunavik except for criticial or essential services or travel.
The measure was put in place on December 29 and is in effect until January 26.
Over the weekend, 119 new COVID-19 cases were reported in Nunavik, for a total of 297 active cases as of Monday.
Since the current COVID-19 outbreak started at the beginning of October 2021, there have been 1,246 recoveries.
Write to Eilís Quinn at eilis.quinn@cbc.ca
Related stories from around the North: 
Canada: Nunatsiavut gov. in Atlantic Canada calls for end to non-essential travel between Labrador Inuit communities, Eye on the Arctic
Sweden: Swedish government announces new restrictions following sharp rise in COVID-19 cases, Radio Sweden