Disney buys Finnish "Untold Arctic Wars" WWII documentary series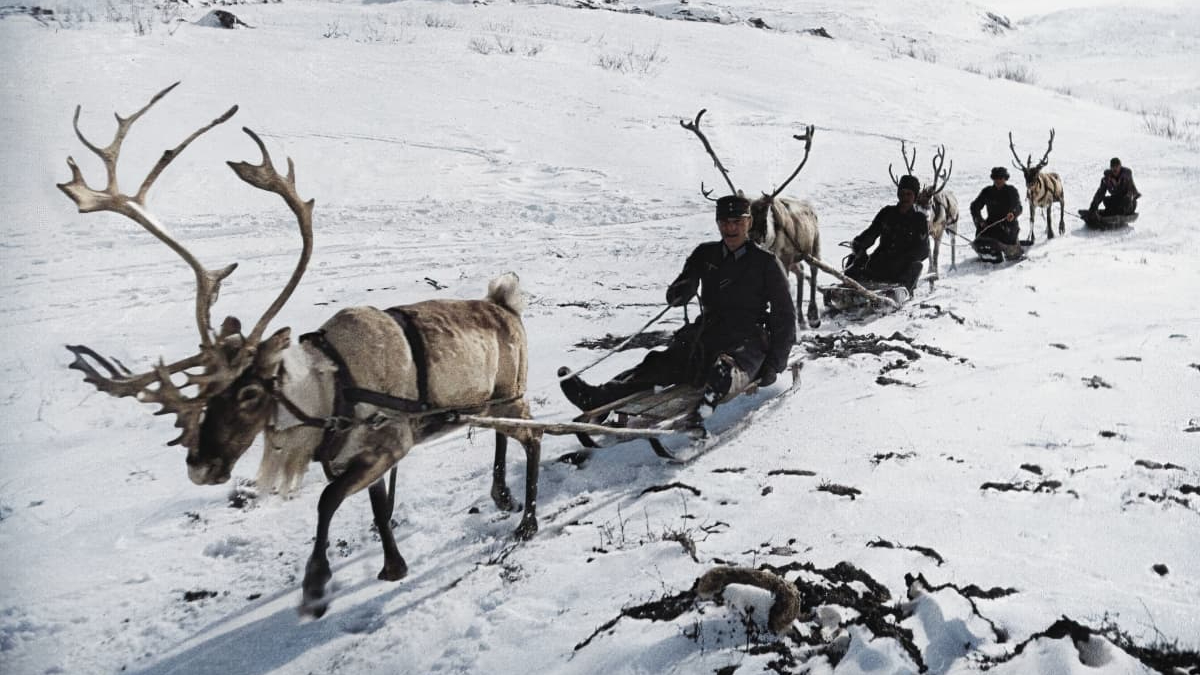 The Finnish-produced "Untold Arctic Wars" documentary is set to reach a worldwide audience after US entertainment and media giant Disney purchased the rights to the series.
Untold Arctic Wars was produced by Yle in collaboration with the Oulu-based production company NTRNZ, and reveals the role played by the Arctic region in the Second World War.
The World War II documentary series is also available on the National Geographic channel, where it will be initially broadcast in Belgium, the Netherlands and Luxembourg.
The programme has also been sold to the other nations around the Nordic region, with the exception of Iceland, before production was even complete.
The series has been under development since 2018 and has been in production for almost two years, which included filming in Finland, Norway, Sweden, Russia, Germany and the United Kingdom.
According to series producer Teemu Hostikka, Untold Arctic Wars is the first international documentary series produced in Finland as well as the first Yle series to be sold to Disney.
"This is a big achievement for us. On a Finnish, European and global scale, we have a very small production company, but we're now gaining a foothold in the world market with our own content," Hostikka said, adding that broadcasting and streaming rights are being negotiated with other interested parties around the world.
"In the best-case scenario, this series will be shown around the globe, as the rights are being discussed all the time. Finnish and Nordic military history will be widely visible internationally," he said.
No decision yet on sequel
The events of World War II have been covered in hundreds of different documentary series and films, but the story of how the war unfolded in the Arctic region remains largely untold.
This has started to change in recent years, as the events of the Norwegian occupation and the Lapland War have begun to gradually move from the history books to film.
"There have been good signs from the very beginning. The topic has interested many. The topicality of this series in the current world situation, we could not have guessed when this could be done years ago," Hostikka said.
Despite the popularity of the series, Hostikka is careful about the possibility of a sequel, saying that while the option has been considered, no definite decisions have yet been made.
"After the Second World War there came a very interesting period that affected the Nordic countries in the northern and arctic regions. There is still a lot that is unresolved and unknown," he said.
All six episodes of Untold Arctic Wars will be available on Yle Areena from Monday 14 February, and the first episode of the series will be broadcast on Yle TV1 on Wednesday 16 February.
Related stories from around the North: 
Canada: New studio and TV show with unprecedented budget for Arctic Canada in the works, CBC news

Finland: Celebrity chef Gordon Ramsay brings film crew to Finnish Lapland, Yle News
Greenland: Nunavut children's books translated for circulation in Greenland's schools, Eye on the Arctic
Norway: Walt Disney Animation Studios to release Saami-language version of "Frozen 2", Eye on the Arctic