A 12,000-ton gas plant module shipped on Northern Sea Route from China to Murmansk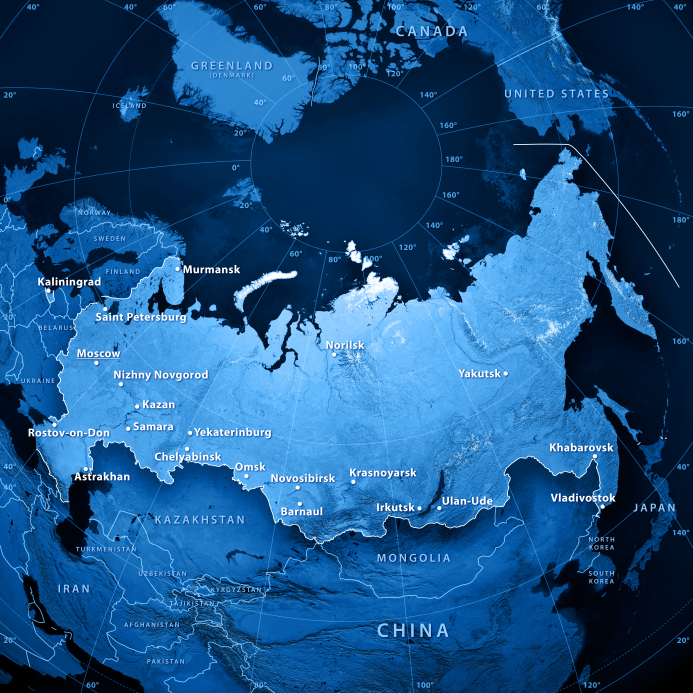 The successful shipment shows that year-round deliveries can be made on the Northern Sea Route, company Novatek argues after heavy loads carrier Audax completes six week voyage through thick sea-ice.
The Audax set out from the Chinese port of Tianjin on the 29th of December. Few days later, the powerful heavy loads carrier designed for for Arctic shipments sailed into icy waters near the Bering Strait.
For several days, the ship waited for icebreaker escort and was subsequently assisted into the ice of the Chukchi Sea. Conditions in the area were extreme with sea-ice thickness in many places exceeding two meters.
The convoy led by nuclear icebreaker Yamal in early February made it into the Kara Sea, and on the 16th of February the Audax sailed into the Kola Bay.
On board the 206 meter long vessel was a 12,000 ton module for Novatek's new plant in Murmansk. It is biggest shipment of its kind ever transported across the Northern Sea Route in mid-winter.
Poof of viability for year-round deliveries, company says
Despite the long and icy voyage, Novatek argues that the shipment was successful and that the Northern Sea Route is suitable for year-round deliveries.
"The successful completion of the voyage confirms the reliability of the Company's logistical model and the possibility to conduct year-round deliveries on the Northern Sea Route to countries in the Asia-Pacific region," a statement reads.
The module is key component of the floating LNG production units currently under development in Novatek's plant in Belokamenka. Similar modules were sent from China to Murmansk in fall 2021. In late December, nuclear icebreaker Yamal escorted the Pugnax, a sister ship of the Audax, the same route, and in August the GPO Grace sailed there without escort.
The plant in Belokamenka is building the three gravity-based structures that will be used in Novatek's Arctic LNG 2 project in Gydan. Each of the project's three trains will have a production capacity of 6,6 million tons of liquified natural gas per year.
When ready, the gravity-based structures will be towed from Belokamenka to the Gulf of Ob where they will be moored at the Port of Utrenneye.
Related stories from around the North: 
Canada:  44 per cent increase in unique ships entering Canada's Northwest Passage, says report, Eye on the Arctic
Estonia: Estonian president favorable towards Arctic railway project, cautious about future of Arctic shipping, Eye on the Arctic
Norway: Shipping, climate & business opportunities in the North: Q&A with the Arctic Economic Council, Eye on the Arctic
Russia: North Russian regions want extension of Arctic shipping route, The Independent Barents Observer