Report: Finland and Sweden joining Nato would increase security in the Baltic Sea region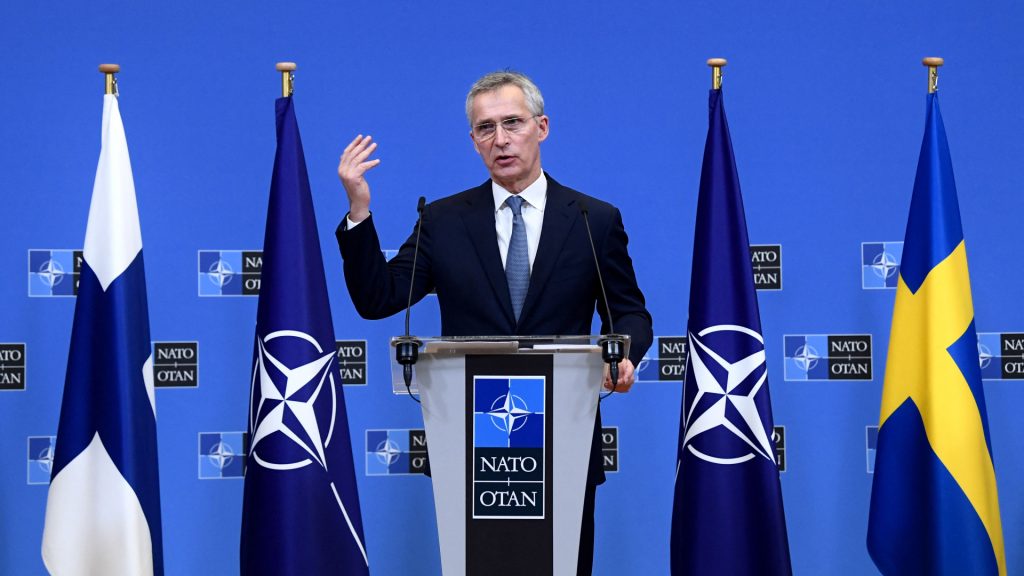 The government has submitted a detailed report to Parliament on "fundamental changes" in the foreign and security policy environment following Russia's invasion of Ukraine, as part of a process that is expected to lead to a decision on whether or not to join Nato.
The publication of the report has been broadly viewed as the beginning of the official debate about Finland's potential membership in the military alliance.
The report outlines the advantages of joining Nato, which include security guarantees from member states and increased co-operation, alongside the risks — which mainly relate to Russia's reaction to any Finnish move to join the alliance.
The main advantage is increasing the cost Russia might pay for any military action in the region.
"Should Finland and Sweden become Nato members, the threshold for using military force in the Baltic Sea region would rise, which would enhance the stability of the region in the long term," says the report.
In an official statement responding to the publication of the report, President Sauli Niinistö said that such important decisions require "thorough analysis".
"The publication of the report launches a parliamentary phase, during which Parliament will discuss the report. Now we must set a clear course for Finland's direction. This is a matter of Finland's own security. It is without detriment to anyone," Niinistö said.
Speaking at a press conference on Wednesday afternoon, Foreign Minister Pekka Haavisto (Green) emphasised that the report does not include any conclusions or present new security policy guidelines.
"The report is intended to provide Parliament the opportunity to engage in a broad and thorough debate on foreign, security and defence policy," Haavisto explained.
He added that one half of the report deals with foreign security and defence policy issues, while the other half looks into economic implications, security of supply and Finland's level of preparedness.
The report calls Russia's invasion of Ukraine a "blatant violation of international law and jeopardises the security and stability of the whole of Europe", a point which Haavisto also referred to during the press conference.
"The security situation in Europe and Finland is more serious and more difficult to predict than at any time since the end of the Cold War. The changes are expected to last a long time," Haavisto said, but added that Finland has attempted to maintain bilateral relations with Russia within the limits allowed by sanctions.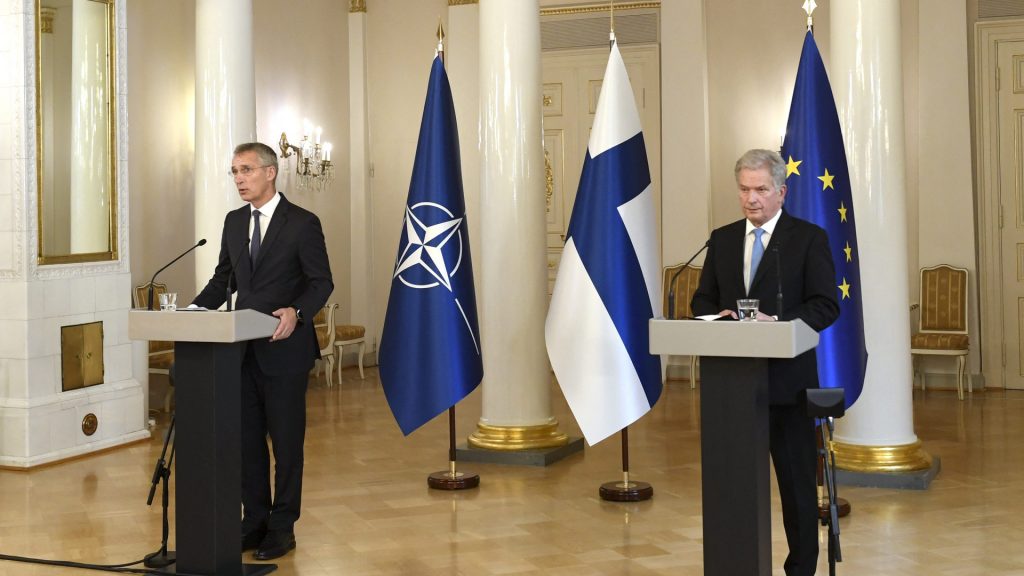 Finland prepares to strengthen security
Haavisto, who led the government-appointed coordination group in drafting the report, told reporters at the Wednesday afternoon press conference that it assesses the effects of possible Nato membership on Finland and also describes the possible accession process.
In a section entitled "Strengthening Resilience," the report examines the potential threat posed by Russian hybrid attacks, cyber espionage or any other attempts to influence the Nato discussion.
"If Finland applied for Nato membership, it should be prepared for extensive efforts to exercise influence and risks that are difficult to anticipate, such as increasing tensions on the border between Finland and Russia," the report noted, adding that close cooperation between Finland and Sweden will be important.
Finland may also face increased Russian activity on its eastern border, such as military training drills, although Defence Minister Antti Kaikkonen (Cen) said on Wednesday that the military situation in the region currently remains calm.
The changed situation calls for a reassessment of Finland's security policy, the report said.
"Finland will strengthen its preparedness for becoming a target of wide-ranging hybrid influence activities and in order to prevent and respond to such efforts to exercise influence."
Foreign Minister Haavisto echoed this position when speaking to reporters on Wednesday afternoon.
"Finland will continue active and proactive diplomacy, strengthen its security and its defence capability and intensify its long-term cooperation with key partners. Finland makes its foreign and security policy decisions independently," Haavisto said.
Marin: Nato decision in "weeks, not months"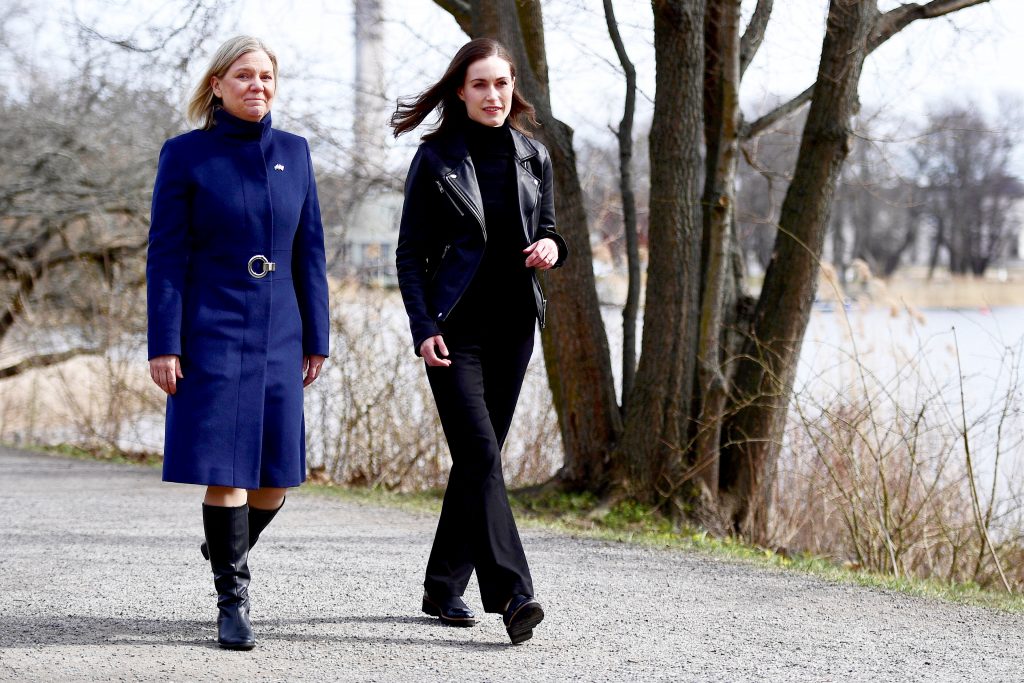 Prime Minister Sanna Marin (SDP) met with her Swedish counterpart Magdalena Andersson in Stockholm on Wednesday afternoon to discuss the security situation in Europe following Russia's invasion of Ukraine.
Speaking to reporters before the talks began, Marin said that Finland will likely make a decision on membership of Nato within weeks, not months.
"There are different perspectives to apply for Nato membership or not to apply and we have to analyse these very carefully," Marin said, adding that the process "will be quite fast, it will happen in weeks".
In response to a reporter's question about the speed at which opinions about Nato membership have changed in Finland, Marin noted the impact Russia's war on Ukraine has had.
"Of course everything changed when Russia invaded Ukraine. I think people's mindsets, in Finland, also in Sweden, changed and shifted very dramatically," Marin said.
Related stories from around the North:
Canada: Arctic Security: Will Canada's federal budget deliver for NORAD?, Eilís Quinn, Eye on the Arctic
Finland: NATO chief: Decision on Finland's membership can be quick, Yle News
Norway: More than 2,300 Swedish and Finnish troops advance into Northern Norway to join NATO drills Cold Response, The Independent Barents Observer
Russia: Russian Navy announces firing near NATO Arctic exercise, The Independent Barents Observer
Sweden: NATO membership decision draws closer as Finnish and Swedish leaders meet, Radio Sweden
United States: Arctic nations say they're ramping up military spending as they meet with U.S. Senators, Alaska Public Media