NATO chief: Decision on Finland's membership can be quick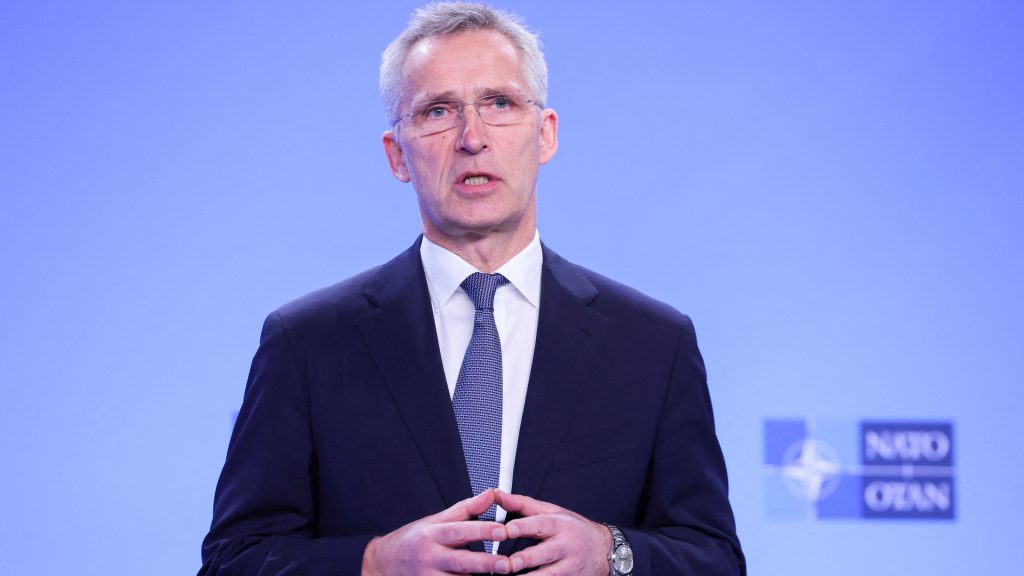 At a meeting with Nordic journalists, NATO Secretary General Jens Stoltenberg reiterated on Thursday that a political decision on Finland's NATO membership could be made very quickly if necessary.
Stoltenberg also spoke with Foreign Minister Pekka Haavisto at a meeting of foreign ministers in Brussels.
Among other topics, Stoltenberg expressed his interest in the ongoing NATO discussion in Finland. He said that there is no ambiguity about the positions of NATO countries on Finland's membership.
"I am sure that NATO's 30 member states will warmly welcome Finland as a member of NATO and that we can make a decision quickly," Stoltenberg told journalists.
Stoltenberg assessed that the decisive factor in Finland's membership will be to invite Finland to join NATO. This would happen after Finland submits a potential application. He also said that this decision to invite Finland into NATO would offer it political protection during the ratification process.
Approval could take up to a year
The official approval of a new member state in all national parliaments and legislative bodies is a long process. Foreign minister Haavisto estimated that this process could take 4-12 months.
"I can't give exact weeks or days to make a decision. But the very decision to welcome Finland to NATO can be made very quickly and then it is a formal process in the capitals or parliaments to ratify it," Stoltenberg explained.
Stoltenberg said that he understood that any delay on Finland's membership raises serious questions. This comes at a time when Russia's threats towards Finland are increasing. Any perceived action taken by Finland to join NATO could trigger a Russian response.
A so-called "grey area" during the ratification process invites the potential for increased Russian aggression, and the application process would need to be swift. Stoltenberg again emphasised that the time between the submission of an application and political approval can be very short. He also assured that, during this ratification process, Finland would be offered political protection.
Stoltenberg said Russia protested whenever NATO expanded. Nevertheless, the number of NATO members has doubled since the end of the Cold War.
Related stories from around the North:
Canada: Arctic Security: Will Canada's federal budget deliver for NORAD?, Eilís Quinn, Eye on the Arctic
United States: U.S., NATO and Russia engage in cat-and-mouse game during Arctic training, Levon Sevunts, Radio Canada International
Finland: Veteran Finnish politician launches anti-NATO party leadership bid, Yle News
Norway: More than 2,300 Swedish and Finnish troops advance into Northern Norway to join NATO drills Cold Response, Atle Staalesen, The Independent Barents Observer
Russia: Russian Navy announces firing near NATO Arctic exercise, Thomas Nilsen, The Independent Barents Observer
Sweden: Sweden takes part in Arctic military manoeuvres with NATO countries, Radio Sweden