North Finland town opens asylum seeker hub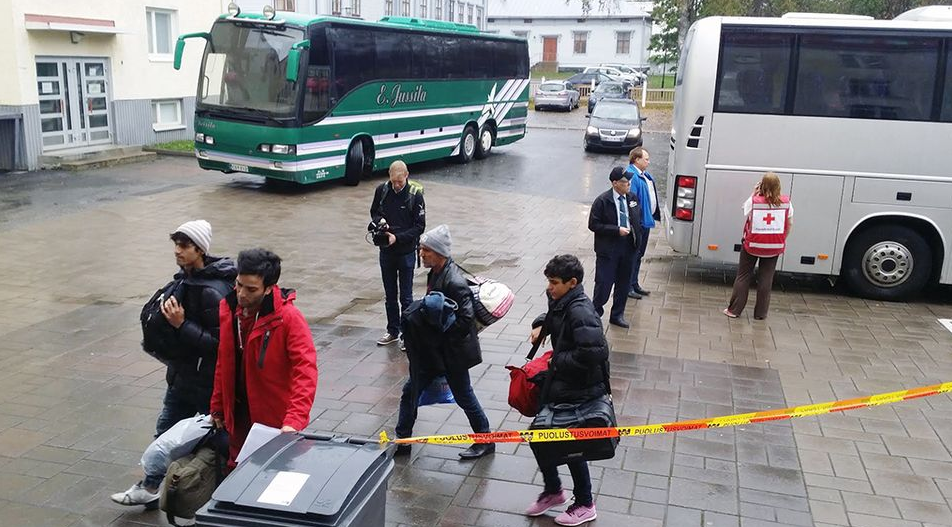 The mayor of Tornio expects the opening of the distribution hub and arrival of more police, Customs and Border Guard officials to calm the situation.
The town council of Tornio, in northern Finland on the border with Sweden, agreed on Monday night to lease an unused part of the local high school as an administrative hub for registering and distributing asylum seekers. Town manager Timo Nousiainen said that it was important to bring the issue before the council for a vote as part of the necessary discussion of the refugee issue in the town of 22,000.
"Most of the councillors see the establishment of the distribution centre as sensible. There was generally concern about security and locating the facility in the middle of town," Nousiainen told Yle radio on Tuesday morning.
The stream of asylum seekers crossing the bridge from the neighbouring Swedish town of Haparanda has raised worries among some locals. Last weekend some 200 people held a protest against what they described as uncontrolled immigration. Nousiainen says he understands their concern.
"Like 10,000 in Helsinki"
"If you compare the Tornio situation was proportionalised to Helsinki, where the population is 25 times larger, that would be equivalent to more than 10,000 asylum seekers arriving every day. Then they would be directed to the Stockmann department store, where they would stay for a day or two," he says.
Nousiainen expects that the opening of the distribution hub and arrival in Tornio of more police, Customs and Border Guard officials will calm the situation.
"The administrative centre will certainly change the situation on the streets, but it will also calm down this uncontrolled immigration at the border, and we'll get this situation under control," says Nousiainen.
Related stories from around the North:
Canada: Should Canada have a plan for climate refugees?, Radio Canada International
Finland:  Most asylum seekers arrive in Finland via Lapland, Yle News
Norway:  Refugees find Arctic gate to Schengen, Barents Observer
Russia: Looking back at the 2010 Norway – Russia deal on Arctic borders, Barents Observer