30 years of Norwegian-Russian oil cooperation in Arctic is over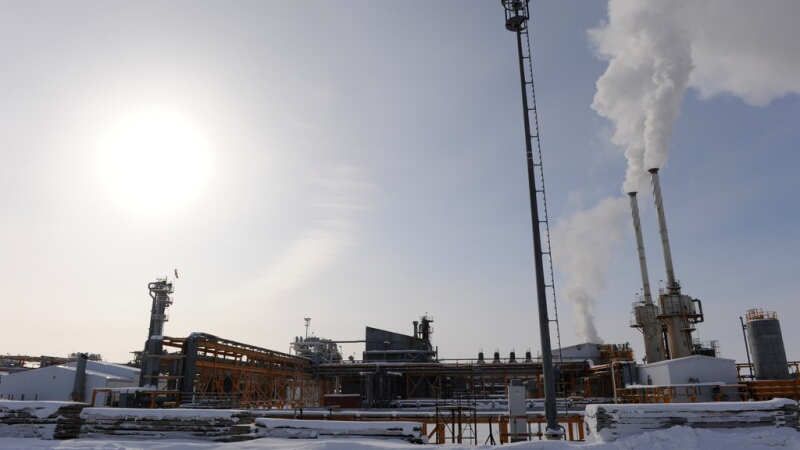 Norwegian Equinor on Friday confirmed it has exited all joint ventures in Russia, including the onshore oil-field Kharyaga on the tundra in Nenets Autonomous Okrug.
The exit is a direct consequence of Russia's war of aggression against Ukraine.
"As part of the exit from Kharyaga, Equinor has in compliance with applicable sanctions covered decommissioning liabilities accrued and owed by Equinor over the years," the Norwegian oil major said in the announcement.
The field on the Nenets tundra, where the Norwegians had been a partner since 1999, was the last in the portfolio of assets in Russia now exited.
The Kharyaga field is one of very few projects in Russia operated on a so-called production sharing agreement. It was Total that in 1995 reached agreement with Russian authorities over the project, and in 1999 Norwegian company Norsk Hydro got engaged with a 40 percent stake.
Mergers and ownership
Norsk Hydro later merged with Statoil, that later changed its name to Equinor.
With its 50 percent ownership, the French became operator of the field that had about 160 million tons of oil reserves. The local Nenets Oil Company had 10 percent of the project.
Few years later, the Norwegian stake was taken over by Statoil, the state company that today carries the name Equinor.
Statoil was a well-known brand on the Kola Peninsula where it was first to establish Western-standard filling stations.
The fuel and retail business was sold to BP in 2014, and from 2015 the branding Statoil was phased out and replaced by Circle K.
Final chapter closed 
Equinor has been in Russia for over 30 years. Since 2012, a lion's share of the company's operations in the country has been in cooperation with Rosneft, the company that now is subjected to sanctions by both the EU and USA.
Rosneft and Equinor had a strategic plan for future cooperation offshore in the northern part of the Barents Sea.
Now, the final chapter in the book of cooperation is closed.
Related stories from around the North: 
Canada: Cleanup of historic oil spill in northern Canada underway, source still unknown, CBC News
Russia: Russia must shift towards the East, says Minister of the Arctic, The Independent Barents Observer
United States: Companies announce investment in major Alaska oil project, Alaska Public Media