Project laying groundwork to better track future climate impacts on seaweed in Arctic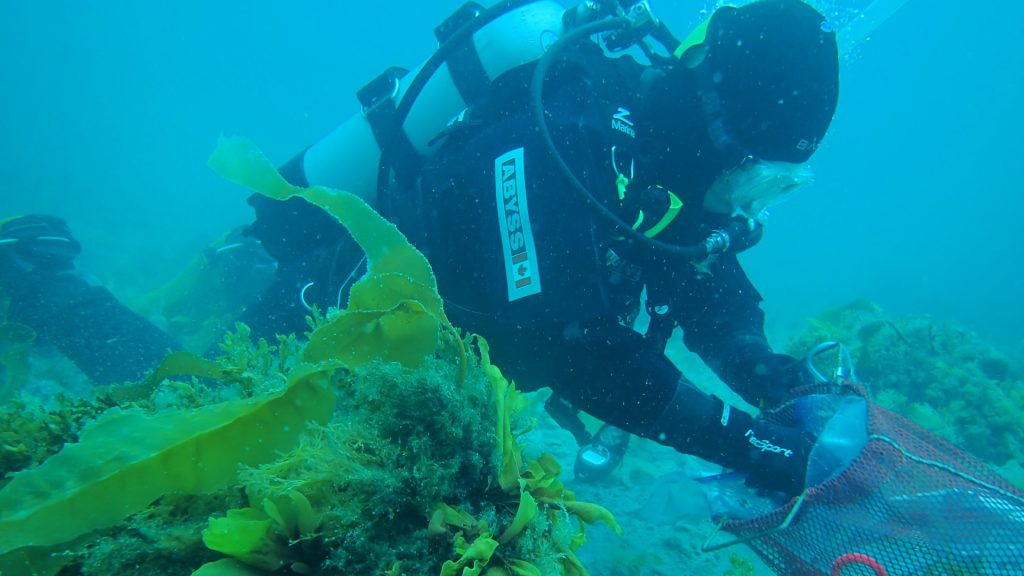 A group of researchers are currently in Canada's Arctic Archipelago studying seaweed, with a view to how it can help track the impacts of climate change over time.
"Marine life like seaweed are really temperature-dependent and we know that as the ocean warms we'll see changes in distribution of different seaweed species," Amanda Savoie, the Director of the Canadian Museum of Nature's Centre for Arctic Knowledge and Exploration, told Eye on the Arctic in a phone interview on Thursday. 
"Seaweed species that live in the Arctic are really adapted to cold temperatures and they actually can't survive when the water gets warmer. Every species has their limit and for some very cold-adapted Arctic kept species, that limit is not that high."
Alternatively, warming oceans are likely to lead to more of some varieties, she said.
"But in terms of something like kelp forests, we think that with climate change there might actually be more kelp in the Canadian Arctic because some species tolerate warmer waters. So southern species may move North and again, the species that are cold adapted will get pushed out and have no where to go."
Savoie has been in the Nunavut community of Cambridge Bay since August along with colleagues from the University of Laval and Fisheries and Oceans Canada and will stay until September 20.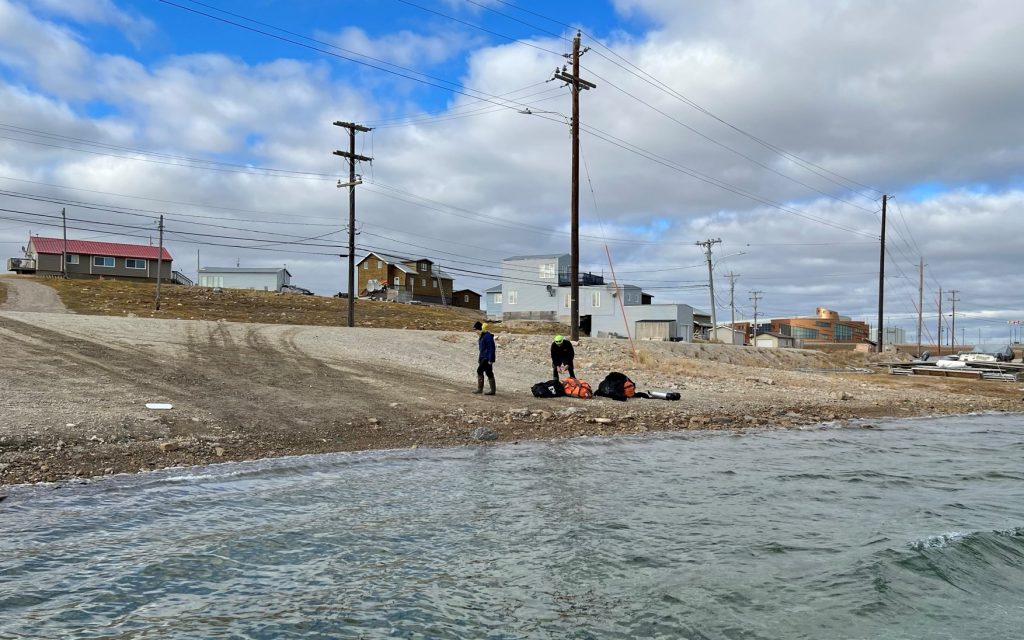 The current fieldwork is part of a multi-year project to better understand the locations and species in the region, so they can be better charted in future. Savoie hopes the area can be surveyed over at least 30 years.
"What I'm trying to do with this study is really set up a baseline," she said. "We're here this summer, we're going to capture as much information as we can. And then hopefully come back year after year for as long as we can to see how the seaweed is changing, what species might be shifting and what ones might becoming extinct in this area. I really hope this can become a long-term study."
Local knowledge key to project
During the roughly five-week field period, Savoie and the team head out on the open water in a boat with a local guide from Cambridge Bay to do dives and collect samples.
The day after, they work in the lab to process everything they've collected the day before.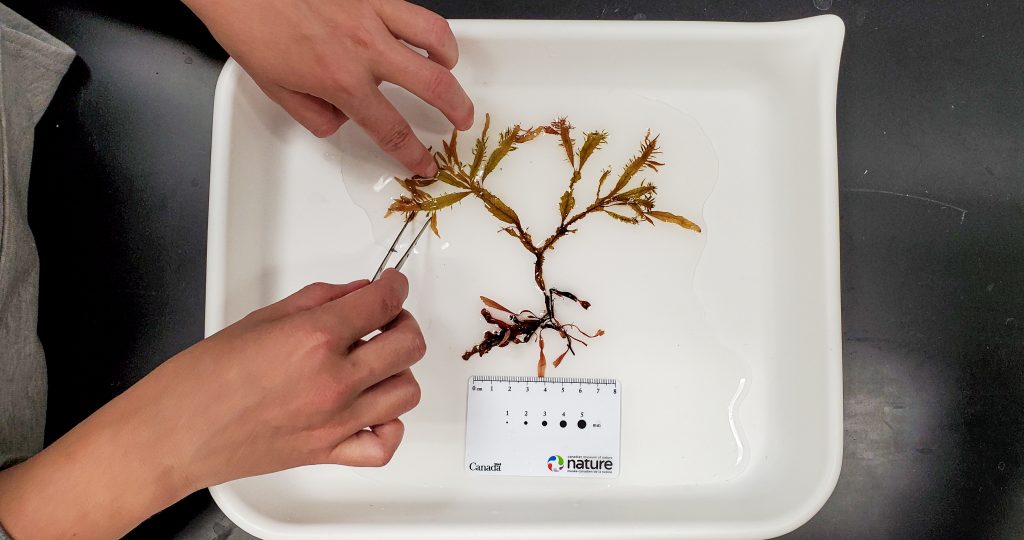 Savoie also uses DNA sampling to identify species.
A previous 2017 survey by the Vancouver Aquarium helped them identify areas of interest, but Savoie said once on the ground, local knowledge has been key in pointing out other areas of interest, or areas known by harvesters to be rich in seaweed, fish or marine life, or where there's been early ice melt.
"That's been really valuable information," Savoie said. "Some of the local knowledge around areas where there's thin ice in the wintertime — because seaweed tends to grow in areas with more light — has been really important to find interesting areas."
'We don't really know what we're going to find'
There are 175 known species of seaweed in Arctic Canada, but Savoie said there is much more to be discovered.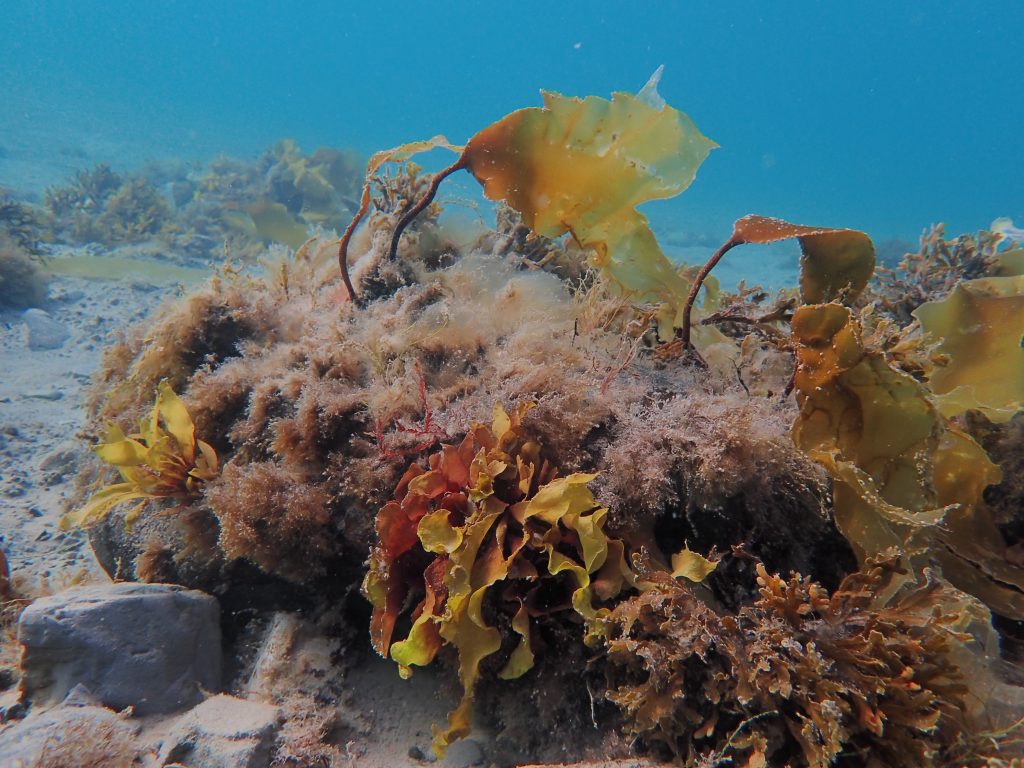 "In terms of seaweed in Canada, in general, I'd say there's still so much to be done, even in well-studied places," she said. "I worked at a lab at the University of New Brunswick that does a ton of seaweed biodiversity work and we were constantly finding new things, even in well-known areas. So studying Arctic seaweed definitely has the potential to find new things, either new species, or new records or new invasive species.
"Again, that's why it's so important to have a baseline study, so if something new does come, we know that it wasn't there before."
Savoie says while many people might know about what goes on in the Arctic above the ice, there is a whole world in the ocean that remains largely off the radar, with kelp forests as one example.
"Most people are aware of the kelp forests like the famous ones in California, but in the Arctic in Canada, we also have kelp forests. They're a different species but they still create a similar habitat where it's an underwater forest full of fish and life because they create this sheltered habitat for marine organisms.
"That's partly what we're looking for in Cambridge Bay and in the western Arctic, to find out if there's really dense kelp forests here. It's kind of exciting because we don't really know what we're going to find."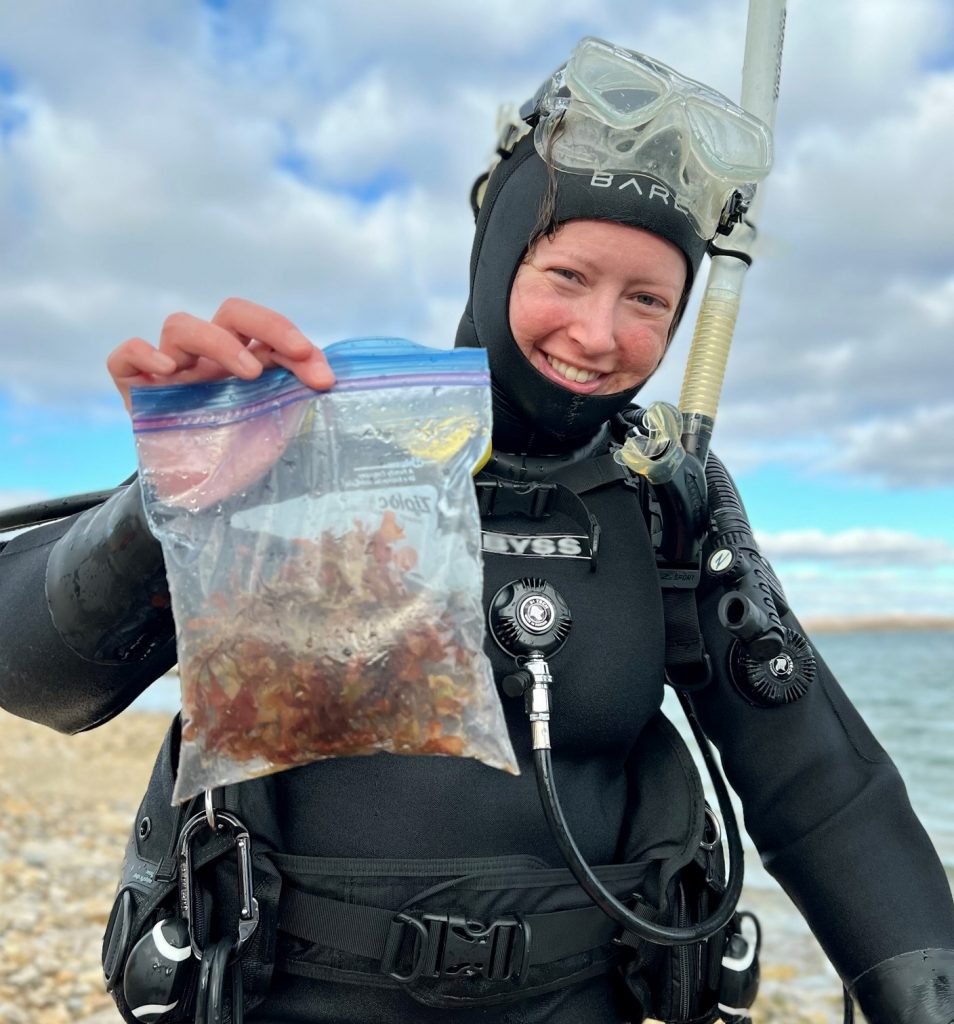 Write to Eilís Quinn at eilis.quinn(at)cbc.ca
Related stories from around the North:
Finland: What a Saami-led salmon rewilding project in Arctic Finland can teach us about Indigenous science, Eye on the Arctic
Greenland: Glowing snailfish full of antifreeze proteins found off coast of Greenland, Eye on the Arctic
Sweden: Replanting the sea in Sweden, Radio Sweden
United States: Investors bet on farmed kelp being Alaska's next seafood export, Alaska Dispatch News