Nunavik: Demands for health network to be put under trusteeship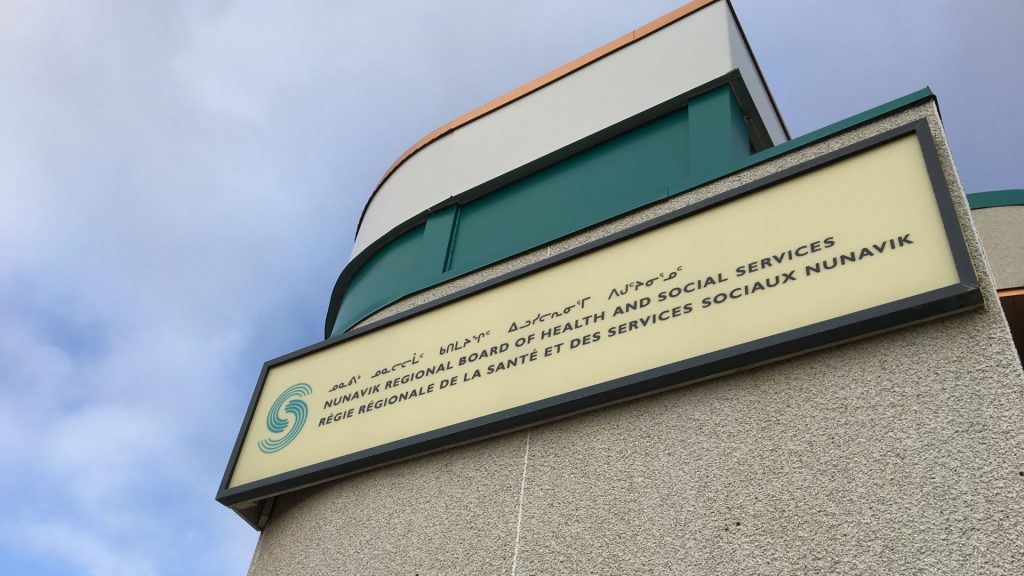 "We're not sinking: we're sunk."
A worker shortage, coupled with poor management of the Nunavik health care system, is creating a dysfunctional situation and causing immense distress in the network, many executives and former executives said.
"At night, I dream of a trusteeship," says a manager at the Inuulitsivik Health Centre (IHC). "I dream that something will be done, that someone will put order in all this […] so that services will be given properly to the communities."
"Trust in the regional health board? There is no trust," said a second source, a manager in another department.
"They hide information from us, they give us piecemeal funding. It takes months and months to get answers to our requests."
"The health board is constantly interfering," said a third manager.
A dozen employees and ex-employees who requested confidentiality (mostly current or former managers) told Radio-Canada they have lost confidence in the general management of the Nunavik Regional Board of Health and Social Services (NRBHSS) and, for some, in the general management of the IHC.
Radio-Canada agreed to withhold names of individuals interviewed for this story because they feared loss of employment for speaking out.
The turmoil, widespread amongst staff, has been ongoing on for some time. In 2020, Quebec mandated two investigators, Lise Verreault and François Dion, to look into serious public integrity allegations and inadequate management practices at the NRBHSS and the IHC.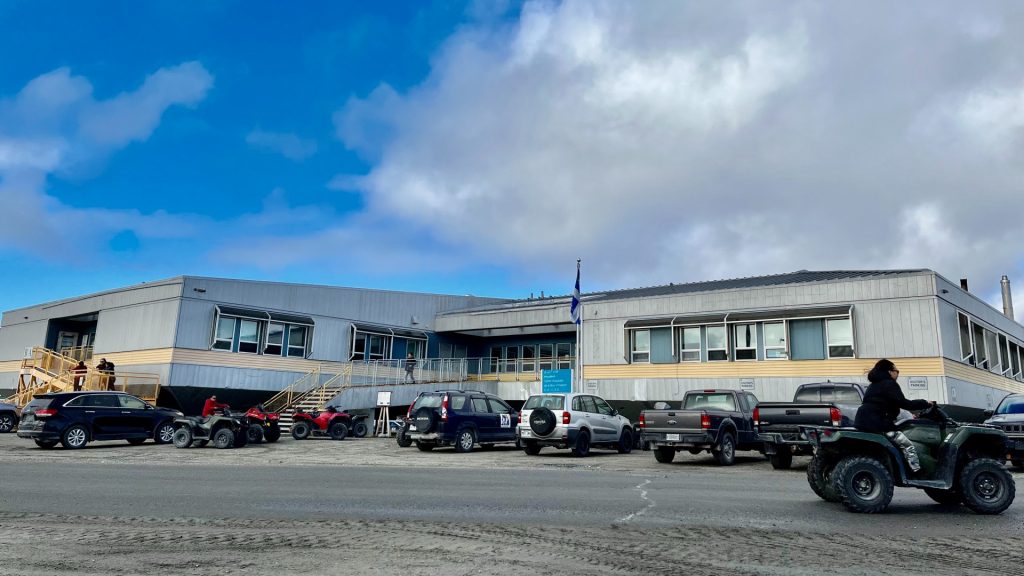 The report, submitted to the Minister of Health in January and to the regional health board in July, remains confidential. However, according to several sources, relations between the regional health board and investigators weren't easy.
Radio-Canada has learned that the regional health board contested the recommendations, and also, according to a former executive, put obstacles in the way of the investigative team so it wouldn't go to Kuujjuaq, where the NRBHSS is based.
According to information corroborated by a ministerial source, the investigators went to Puvirnituq, but were unable to go further.
"It's not normal," said another manger. "We have investigators appointed by the ministry and they couldn't even physically go to Kuujjuaq to do their work."
Questioned by Radio-Canada, the regional health board defended itself saying that Nunavik was experiencing one of its "worst waves of COVID-19 at the time."
"Extraordinary measures were required for the entire population and workers, which forced authorities to close access to the region," NRBHSS spokesperson Kathleen Poulin said, adding that the health authority "followed up on all requests from investigators."
According to Quebec, the NRBHSS has been working openly since October with regards to the report recommendations, now described as preliminary. The Ministry of Health has also just  discreetly extended the investigators' mandate so they can continue their work with a view to making further recommendations.
The regional health board intends to reserve its comments until the new report is completed.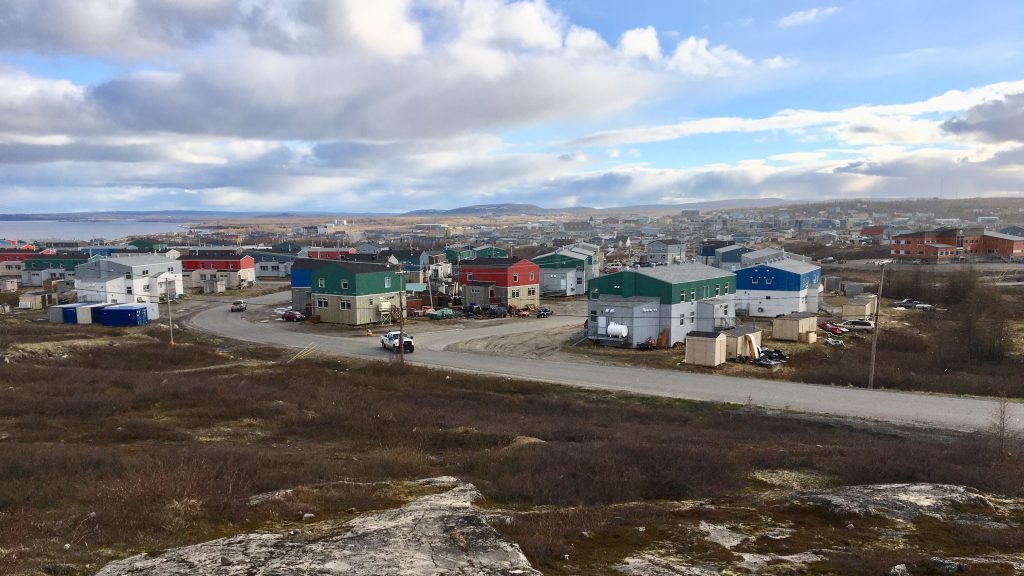 Worrying management of public funds
Yves Lemay, the former director of human resources at IHC, initiated concerns on this file.
In 2019, the whistleblower denounced financial impropriety and wrongdoing at the IHC, leading to the ministerial investigation, as well as another by Quebec's anti-corruption squad (Unité permanente anticorruption—UPAC), which is still ongoing.
Lemay deplores that the regional health board has, in his opinion, always turned a blind eye to the matter, even today.
"They didn't care," he said.
Moreover, in 2019, Yves Lemay, like the five other directors of the IHC, was already suggesting a trusteeship by Quebec City. It was aimed at the IHC at the time, but now, he believes it should be the same for the regional health board.
"What are they waiting for?," he said. "Another report? They have plenty of reports. I don't understand why no one is doing anything.
For 15 years, the Ministry of Health and Social Services has not acted on what they've known." 
Yves Lemay, whistleblower
Distress among health workers
The management and governance problems are impacting the ability of the NRBHSS and the IHC to recruit and retain staff in the region, says a June report by the firm CIM, which Radio-Canada was able to consult.
The report points to poor communications creating uncertainty and misunderstanding at all levels of the organisation, both at the ISC and at the regional health board.
CIM had been mandated by the health board to find a solution to the staff shortage, which is particularly acute north of the 50th parallel. As reported in La Presse this summer, the lack of nurses has led to service disruptions and the closure of clinics, with some managers going so far as to call for help from the army.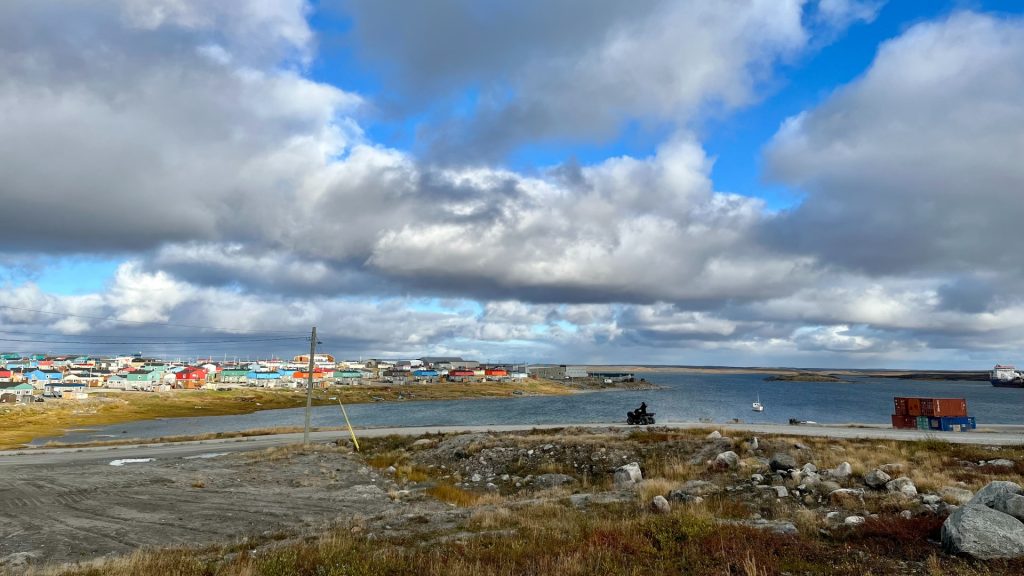 Concerned by the crisis, Quebec's Minister of Health and Social Services Christian Dubé made an emergency visit to Nunavik in mid-August and promised to put a contingency plan in place.
But despite Quebec's efforts, the situation remains critical. Clinics are still operating at reduced staff. Where there should be two to six nurses, there are only one to four.
"When Nunavik is short two nurses out of four, it's not like at the Maisonneuve-Rosemont Hospital," said an IHC employee. "It means the nurses are obliged, in addition to their day job, to be on call at night without being able to rest. It means follow-ups that we can't do: infants, pregnancies, chronic illnesses."
It's not for nothing that we asked the army for help this summer. 
IHC employee
"This summer, I said: We are sinking," Cyril Gabreau, president of the Hudson Bay Nurses and Healthcare Professionals Northern Union."Now we're not sinking, we're sunk."
The clinical nurse, who has been practising in Nunavik for 10 years, believes the situation has reached a breaking point. He supports the idea of a trusteeship.
"I lose members almost every month," he said. "Nurses with five, 10 and 15 years of experience in the North. There are resignations because the distress is there. It doesn't make sense anymore."
If I were to start a petition for a trusteeship, practically all my members would sign it.
Cyril Gabreau, Hudson Bay Nurses and Healthcare Professionals Northern Union
"Remaining nursing teams and their managers are in distress, not to mention the fact that the quality of nursing care offered to Nunavimmiut is greatly deficient," wrote former Director of Nursing Linda Godin to Minister Dubé at the end of August, in a letter obtained by Radio-Canada.
Lack of nurses affects entire network
The nursing crisis is affecting the entire province but is especially acute in the North since many nurses there have an enlarged role. Enlarged role nurses can diagnose certain health problems and initiate treatment without a doctor being present, "…such as for an ear infection," said physician Sarah Bergeron, who's been in Nunavik for three years.
As a result, a lack of nurses affects the entire health care network.
"As soon as one or two players are missing in a village, it makes all the difference," Bergeron, who travels between the seven Hudson Bay communities, said.
"This summer, we didn't have access to as many nurses, so the doctors had to go to these villages, and that means we have to cancel our follow-ups as doctors, follow-ups such as cancer screening, as we had to concentrate on emergencies."
Without commenting on trusteeship, doctors confirm there's distress amongst health care workers.
"If we're not there to do our job as doctors, if we're mobilized to cover emergencies, we end up having to pick up the pieces afterwards," Dr. Geneviève Auclair, head of the Nunavik Regional Department of General Medicine, which includes all general practitioners in the region.
"There's delays in diagnosis," said Auclair, who's been practising 15 years and started her family in Nunavik. "We've caught a few patients with advanced cancers."
The level of fatigue is widespread in all teams. And when someone burns out in Nunavik, it leaves a big hole.
Dr. Geneviève Auclair, head of the Nunavik Regional Department of General Medicine
Problem among first responders
As if that weren't enough, the rate of absenteeism amongst first responders has been a constant concern for years, several managers and ex-managers told Radio-Canada.
According to them, even if the first responders in Nunavik (as is also the case in Cree territory) are under the responsibility of each village, it's the board's role to ensure their proper functioning.
"The lack of first responders is serious," said a person employed by nursing services. "There's a delay in call response. They're not trained. I've seen patients with multiple traumas whose cervical collar has been put on the wrong way."
"I've been on call a lot," says a former manager. "The number of nights when there weren't any paramedics is appalling, it's terrible.The board isn't doing enough. It's not only detrimental to the population, but also to the nurses."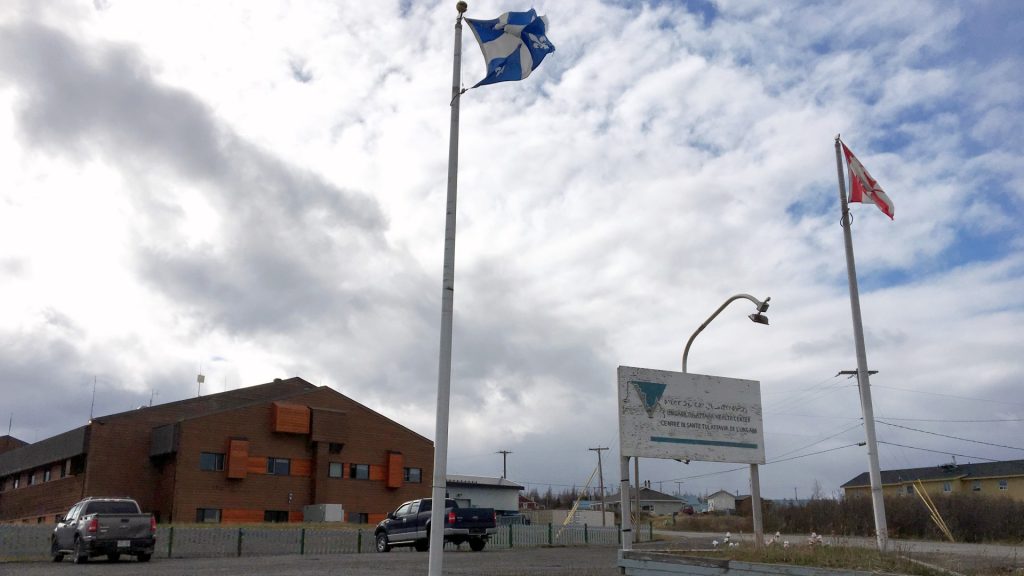 Unfair competition?
Many managers and former managers told Radio-Canada that the heart of their frustration lies with the disparity between the working conditions of employees of the IHC, responsible for the Hudson Bay villages, and the Tulattavik Health Centre which provides services to the Ungava Bay population.
Several sources denounce the proximity of the Tulattavik Health Centre to the regional health board, both of which are based in Kuujjuaq.
"In the last six months, I've seen five or six managers leave, and I don't know how many employees, to go work on the other coast at the Tulattavik Health Centre, even though we all work for the same network," says a manager at the IHC.
The CIM report, which addresses the issue of competition, notes that working conditions at the ISC are less advantageous than the Tulattavik Health Centre in terms of the number of weeks worked, holidays, salaries, accommodation and even air tickets granted, and speaks of "counterproductive competition."
"It's not a question of money," a source told Radio-Canada. "The North receives a lot of money. But it's the regional health board that controls what's good and what's not good, and that causes serious problems. For the care of the population, for the use of taxpayers' money, trusteeship is necessary at this level."
If an ex-CEO would come in and help the institution in the decision making, it would be really beneficial. Some people have been there too long.
-manager at the IHC
"Yes, I dream of trusteeship," a source told Radio-Canada. "I dream about it at night, because I tell myself, if we were under trusteeship, maybe services would be properly given in the communities."
Quebec City maintains that efforts made since this summer, which included bringing in paramedics and Red Cross nurses, have helped stabilise the situation.
"Some of the alleged situations have already been corrected by the NRBHSS in recent years," Quebec's Ministry of Health said.
Trusteeship, while not excluded, is not on the agenda for the time being.
-Translated from French by Eilís Quinn, Eye on the Arctic 
Clarifications
This version has been updated to include why Radio-Canada agreed to withhold names of some individuals interviewed for this story. It also clarifies that those individuals are confidential sources, not anonymous sources.
Related stories from around the North:
Canada: Election Spotlight—Health Care in Nunavik, Eye on the Arctic
Finland: Privatisation of hospital in Arctic Finland raises questions about healthcare services, Yle News
Greenland: Greenland to reduce services amidst staffing shortages in health care system, Eye on the Arctic
Sweden: Municipalities in Sweden's North struggling to hire care staff for seniors, Radio Sweden