Army, Navy and Air Force start exercises in northern Norway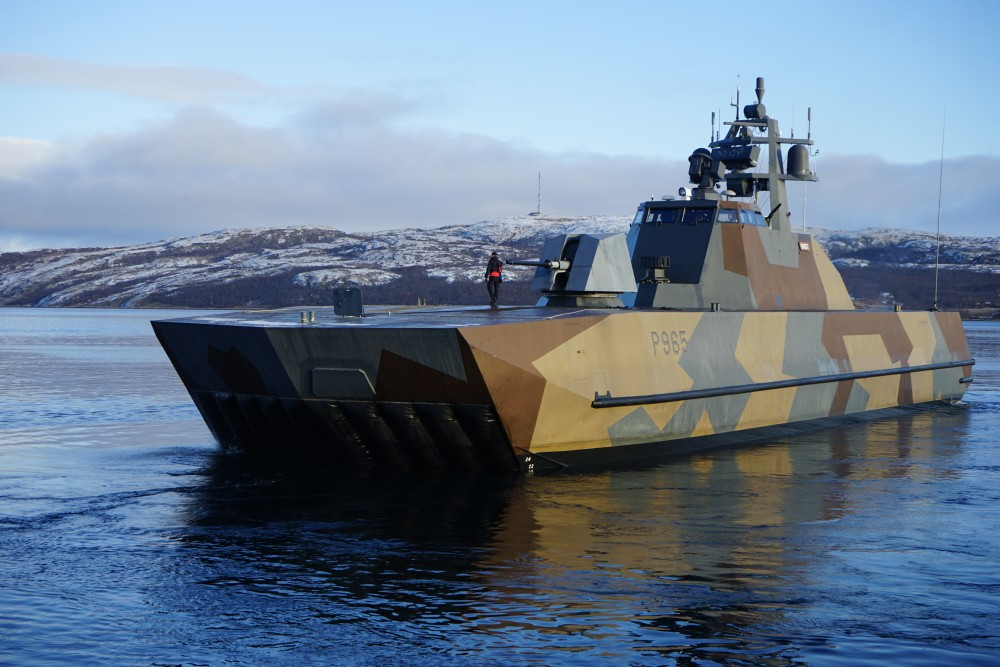 Volume of military exercise is on the rise in Northern Norway. This week is especially busy in the air, on land and at sea in the Ofoten and Troms regions.
Exercise FLOTEX 22 kicks off this week with navy activities all along Norway's coastline, from Agder in the south to Troms inside the Arctic Circle.
Two of Norway's frigates, the "KNM Fridtjof Nansen" and the "KNM Roald Amundsen", participate together with four corvettes, a coast guard ship and a mine hunter.
The Danish frigate "HDMS Vædderen" will sail alongside the Norwegian ships.
In the air, the exercise is supported by both Norwegian and German maritime patrol aircraft, as well as Norwegian F-35 fighter jets.
The core area of training will be in the Ofoten area, including Vestfjorden and Andfjorden, where live shootings will take place from November 28, the Armed Forces informs.
"It is important for us to carry out the exercise, although the security situation is changed this year," said Head of the Norwegian Navy, Commander Trond Gimmingsrud.
Russian exercises in the North
Russia's Northern Fleet has since February had several larger exercises in the north, including north of Norway's mainland in the Norwegian and Barents Seas.
Simultaneously as the navy and air force are active along the coast will army forces conduct a separate drill, the Arctic Bolt.
It includes all eight battalions and a company of military police of the Northern Brigade. Some 3,500 soldiers from the brigade and another 200 Home Guard soldiers take part with about 1,000 vehicles.
Many of the soldiers now training in Northern Norway will from January 1st be part of NATO's Very High Readiness Joint Task Force (VJTF), a brigade unit led by Germany with participants from nine nations.
The Army exercise takes place in the Troms region, core areas for the Norwegian Army with bases like Setermoen, Bardufoss and Skjold.
Related stories from around the North: 
Canada: Canada's inaction on Arctic surveillance could affect future sovereignty: report, Eye on the Arctic
Faroe Islands: Denmark, Faroe Islands agree to establish air surveillance radar to bolster gaps in Arctic surveillance, Eye on the Arctic
Finland: Norwegian military vehicles take new transit corridor via Finnish Lapland, The Independent Barents Observer
Iceland: Arctic security discussed at Reykjavik Northern Group meeting, Eye on the Arctic
Norway: Defence minister says Norway must get stronger in the North, The Independent Barents Observer
Russia: Assertive Moscow outlines push into central Arctic Ocean, The Independent Barents Observer
Sweden: Norway, Finland, Sweden prioritize North in updated statement, Eye on the Arctic
United States: U.S. Army poised to revamp Alaska forces to prep for Arctic fight, The Associated Press