Ottawa laying groundwork for Indigenous justice systems, says Lametti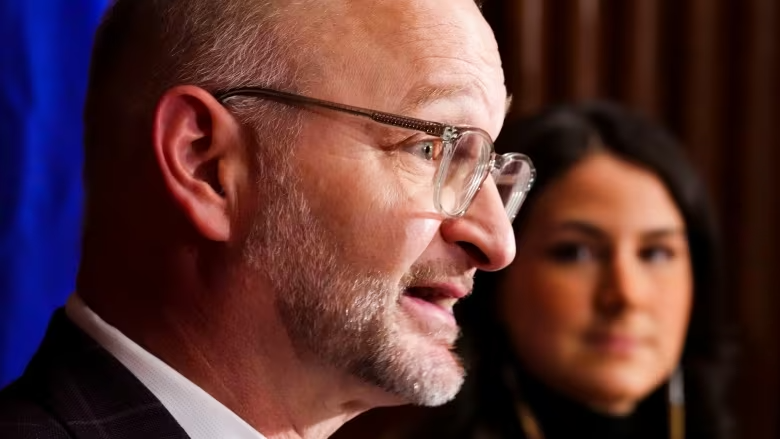 Indigenous people make up 32 per cent of federal prison population
Justice Minister David Lametti says Ottawa is building a foundation to allow Indigenous legal systems to flourish alongside the Canadian justice system.
Lametti made the comment Thursday at the new Indigenous Peoples Space on Parliament Hill, where he announced $1.5 million in federal funding over three years to help Métis Nation governments develop an Indigenous justice strategy.
"When justice is part of a spiritual tradition, when justice is part of a community tradition or a nation's tradition, it will work better," Lametti said at the first press conference ever held in the Indigenous Peoples Space.
Rehabilitation over punishment
The federal government's plan to introduce Indigenous-run justice systems, which is included in the prime minister's mandate letter to Lametti, is aimed at addressing the overrepresentation of Indigenous people in the criminal justice system.
Despite making up only about five per cent of the population, First Nations, Inuit and Métis people account for 28 per cent of all federally sentenced individuals and 32 per cent of the prison population, according to the Office of the Correctional Investigator of Canada.
"We know that the overrepresentation of Métis people in the criminal justice system is a serious and complex issue that's rooted in systemic racism and the legacy of colonialism," said Cassidy Caron, president of the Métis National Council.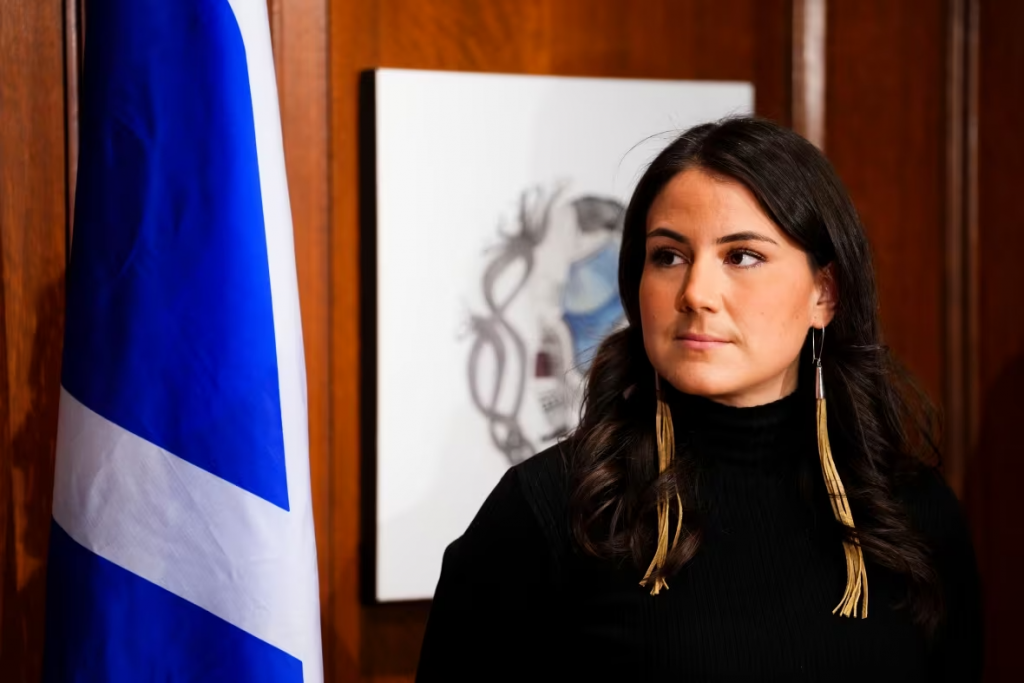 The Métis National Council, Métis Nation of Ontario, Métis Nation of Alberta, Métis Nation of Saskatchewan, Métis Nation of British Columbia and Les Femmes Michif Otipemisiwak (Women of the Métis Nation) will use the funding to propose new programs, policy and legislation to reduce the number of Métis people behind bars.
Caron said they also will work on revitalizing Métis traditional legal systems with a focus on restorative justice – rehabilitation over punishment.
"It's re-assuming jurisdiction over the criminal justice system for the Métis Nation," Caron said.
Lametti hails a new period in Confederation
In Call to Action 42, the Truth and Reconciliation Commission urged the federal, provincial and territorial governments to commit to the recognition and implementation of Indigenous justice systems.
The $1.5 million is part of $11 million set aside in the 2021 federal budget for consultation on the Indigenous justice strategy.
The money is rolling out over three years, so the plan is unlikely to be ready before the next federal election.
Lametti said the federal government is laying the groundwork for what he calls a new period in Confederation, "in which … we're truly living up to this idea of partnership."
Caron said the strategy will remain a priority for the Métis Nation, regardless of whether there's a federal election within the next few years.
"We'll be moving forward on it regardless of what government is in place," she said.
Related stories from around the North: 
Canada: Election Spotlight— Justice in Nunavik, Eye on the Arctic
Finland: Police response times up to an hour slower in Arctic Finland, Yle News
United States: Violence Against Women bill would expand power of up to 30 Alaska tribal courts, Alaska Public Media