Day after nurse sit-in in western Nunavik, union denounces employer actions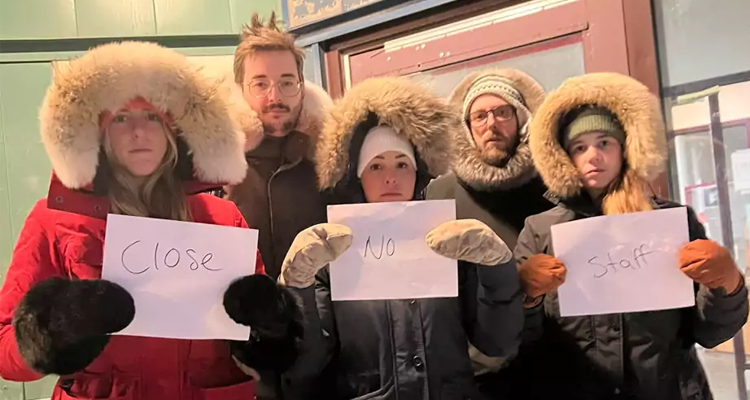 The day after a sit-in by nurses in the western part of northern Quebec, their union is denouncing the employer for referring the action to a labour tribunal.
On Thursday, nurses in the seven Nunavik communities on the Hudson Bay coast staged a sit-in after months of staffing shortages in the communities that authorities have been unable to address. 
The Inuulitsivik Health Centre in Puvirnituq, their employer, asked the labour administration tribunal (Tribunal administratif du travail)  to intervene, something the union denounced in a statement on Friday. 
"Nurses are fed up with their working conditions and the severe staffing shortages that have gone on for too long," said Cyril Gabreau, from the union representing nurses working on the Hudson Bay coast (Le Syndicat nordique des infirmières et infirmiers de la Baie d'Hudson—SNIIBH).
"Last night, nurses from seven Hudson Bay coast villages wanted to send a clear message that they want management to make a commitment to change things. They are exhausted, overworked and demotivated. They feel, and rightly so, that it is no longer possible for them to provide quality and safe care. The employer's response? Go to the Labour Administrative Tribunal (LAT) and force them to return to work. How disappointing and revolting."
Ongoing nursing shortage
The Inuulitsivik Health Centre in Puvirnituq is the main service hub for the approximately 7,000 Nunavik residents living in the seven communities on the Hudson Bay Coast: Ivujivik, Salluit, Akulivik, Puvirnituq, Inukjuak, Umiujaq and Kuujjuarapik, where the sit-ins took place.
Nunavik is the Inuit region of Arctic Quebec and is accessible only by plane, or by sea lift when there's open water.
Attracting and retaining workers is always a challenge in the region, but when it came to nursing in summer 2022, things reached a breaking point.
Nurses are the backbone of the health care system in the region, especially in villages with no resident physician.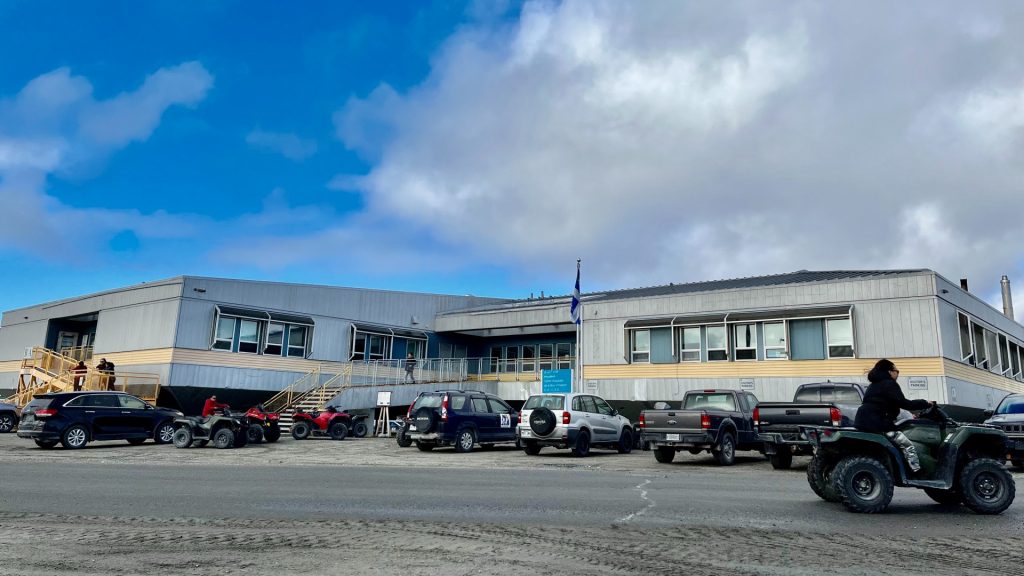 Normally, 30 enlarged role nurses need to be in place, distributed between the Hudson Bay communities. But at times in summer 2022, the number of nurses dropped to as low as 13. (An enlarged role nurse is nurse with special training. The training allows them to work in rural and isolated areas and do things like make patient assessments and other actions that nurses wouldn't normally do.)
The Quebec government nixed a request from Nunavik authorities at the time to send the Canadian Armed Forces to the region to help out until staffing numbers were up. Instead, a variety of health-care workers, ranging from paramedics to Red Cross nurses were brought in to help.
The pandemic has lead to a nursing shortage in regions across Canada, but in Nunavik, many nurses to the breaking point, where they were already overworked and could find themselves on call for more than 24-hours at a time.
"Things can't be left the way they are," Gabreau said.
"We're asking the employer to listen to the health care professionals who want to offer health care to the community. We have ways forward. This is a serious matter and if we want to attract and retain health care professionals, it's no longer acceptable to ask them to work 32 hours in a row or to not have a minimum of 8 hours of rest per 24-hour shift, for example."
Meeting scheduled for Monday
No one from the union or the Inuulitsivik Health Centre could be reached for comment on Friday.
The union said in their statement that a meeting was planned Monday afternoon with the Inuulitsivik CEO. 
"Nurses have high expectations," the union said of the meeting.  "They hope that concrete proposals will be put on the table. Following this meeting, they will decide on the next steps."
Write to Eilís Quinn at eilis.quinn(at)cbc.ca 
Related stories from around the North: 
Canada: Election Spotlight—Health Care in Nunavik, Eye on the Arctic
Greenland: Greenland to reduce services amidst staffing shortages in health care system, Eye on the Arctic