Ties in North American Arctic stronger than ever, says Canada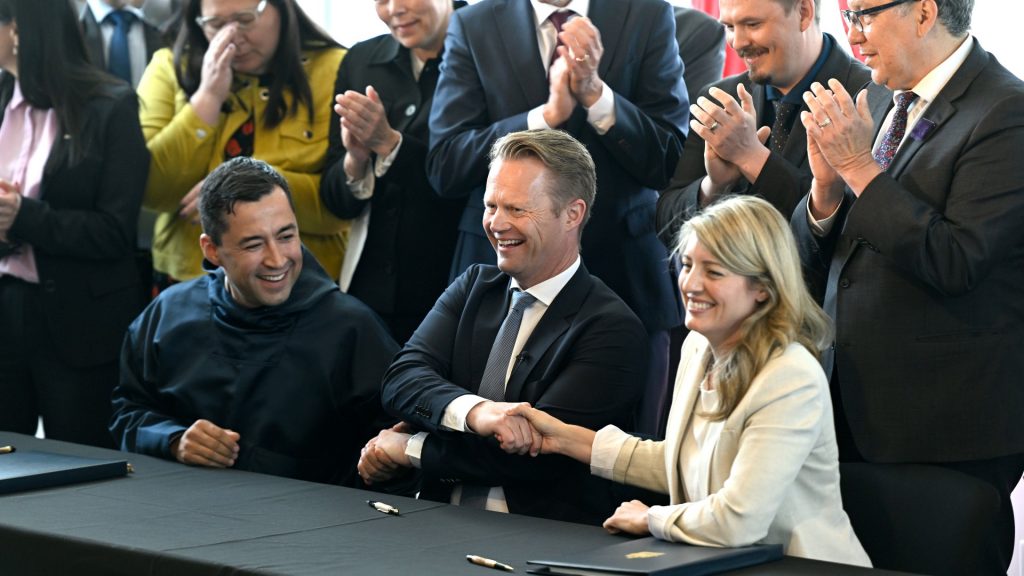 Despite the rupture in Arctic cooperation with Russia's since its invasion of Ukraine a year ago, Canada's relationship with the other circumpolar nations is stronger than ever, Heidi Kutz, Ottawa's top Arctic official, told a Toronto conference this week. 
Besides the resumption of work on Arctic Council projects that didn't include Moscow, Kutz cited the June Canada-Greenland-Denmark Hans Island Agreement and the August memorandum of understanding between Nunavut and Greenland as noteworthy 
"[Ottawa, Nuuk and Copenhagen] managed to solve a 50-year dispute over Hans Island and the maritime border. I think that's a real credit to what we always say: the Arctic is a rule-based region, and if we work within that system to resolve our differences, we can achieve results," Kutz, Canada's senior arctic official and the director general of Arctic, Eurasian, and European Affairs at Global Affairs Canada, said.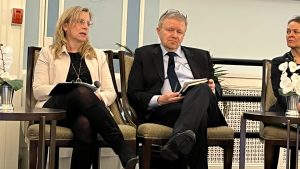 Kenneth Hoegh,Greenland's head of representation to Canada and US, agreed, saying the agreement, and the August Nunavut-Greenland MoU were important building blocks to a stronger North American Arctic.
The MoU was signed in Nuuk and pledged closer cooperation and examining greater mobility for people between the two regions. 
"We want a much stronger partnership with North America," Hoegh said. "I see a focus on North American pan-Arctic cooperation that hopefully will develop much stronger in years to come especially with more tade.
"There are global Arctic problems that we have to deal but I think we should stick more closely together, that's the answer to all of this."
Decades-long dispute settled
The Hans Island dispute goes back to the 1970s when the issue of what to do with the small rock island came up as Ottawa and Copenhagen were establishing the maritime boundary between Canada and Greenland, which is part of the Kingdom of Denmark.
The island sits on the demarcation line.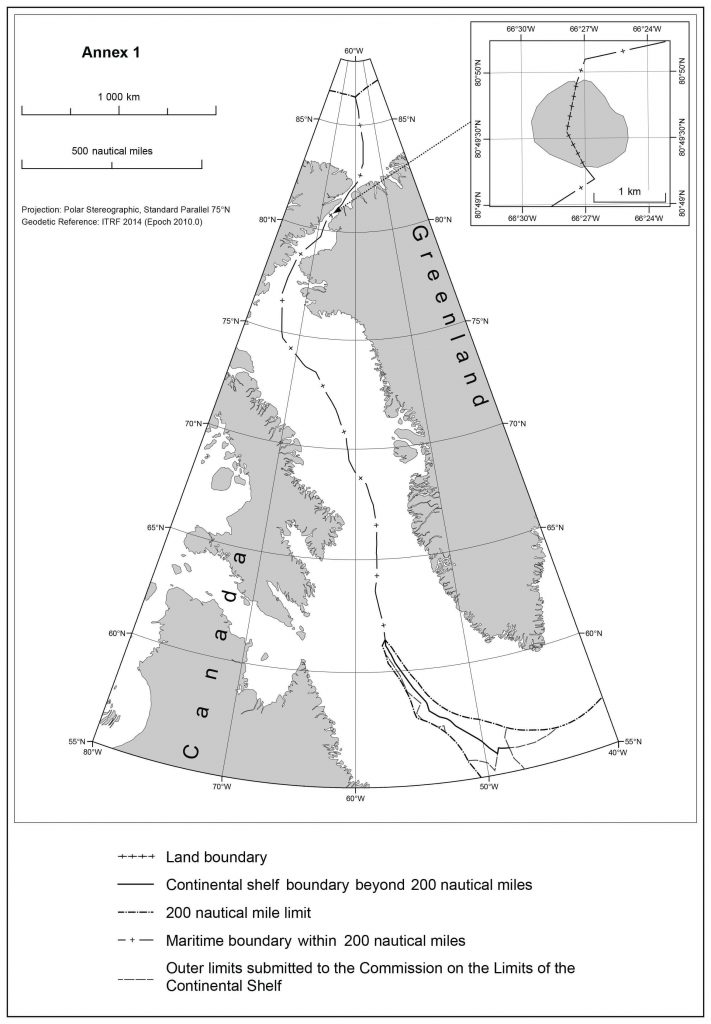 There are no people or vegetation on the island, but it became the site of national posturing in the ensuing years with both Canada and Denmark officials making occasional visits, sometimes with navy vessels.
The dispute was resolved with the signing ceremony in Ottawa in June 2022. 
Write to Eilís Quinn at eilis.quinn(at)cbc.ca 
Related stories from across the North: 
Canada: Ocean protection needs Inuit involvement, marine congress hears, Eye on the Arctic
Finland: Russian shoppers take Norway's Schengen shortcut to Arctic Finland, Yle News
United States: A year after Russia invaded Ukraine, a walrus discovery is caught up in geopolitics, Alaska Public Media