Yukon gov't boasts of 'strongest economy in Canada,' tables $48M surplus budget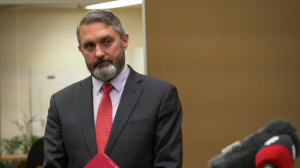 Yukon's finance minister painted a rosy picture of the territory's future on Thursday, as he tabled a $48.2-million surplus budget, and predicted the territory will stay in the black for at least the next few years.
Finance Minister Sandy Silver touted Yukon as having "the strongest economy in Canada and the lowest unemployment rate," and a steadily growing population, and said his latest budget is aimed at ensuring the good times are felt by all Yukoners.
"This year's budget will make life more affordable for Yukoners. It moves our territory forward on reconciliation. It sets out our plan to grow a strong, resilient economy," Silver told the Legislative Assembly.
The $1.94-billion budget — the bulk of the money, as always, coming from Ottawa — includes $484 in capital spending this year. That's down from last year's record-high $546-million capital budget.
The operations and maintenance budget, meantime, continues to grow annually, and will account for $1.45 billion in spending this year compared to $1.42 billion last year.
The government says the reduction in capital spending this year is in response to rising inflation, labour shortages and supply-chain issues.
Here are some of the highlights of the 2023 Yukon budget.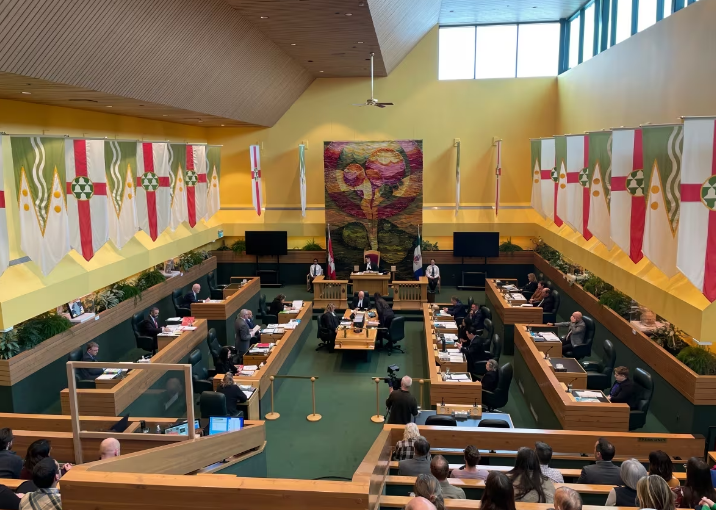 Affordability and housing 
Yukon's growing population — which rose by 12.1 per cent between 2016 and 2021 — has put ongoing pressure on the the territory's housing market. The government says its latest budget aims to help alleviate some of that pressure.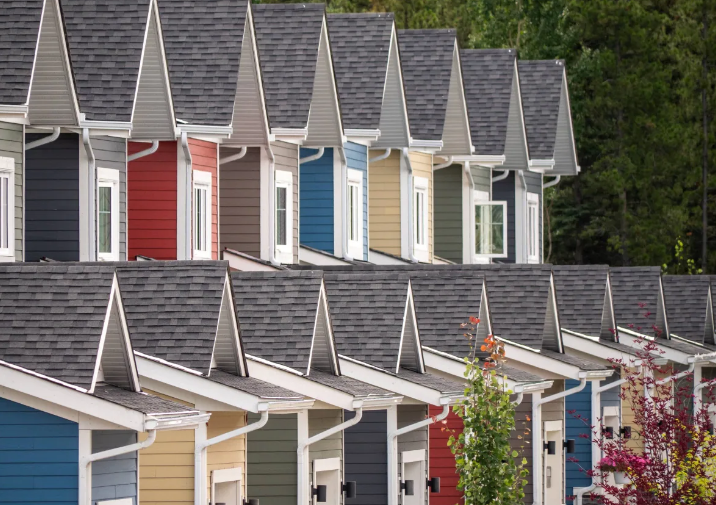 The budget includes:
$25.9 million to develop more residential, as well as commercial and industrial, lots in Watson Lake, Teslin, Haines Junction, Dawson City, Mayo, Carmacks and Faro.
$22.4 million for housing projects in Dawson, Watson Lake and Teslin.
$8.2 million in loans for land development and home ownership.
$3.9 million in subsidies and supports for renters.
Other spending aimed at inflation relief and affordability includes:
$5.3 million to extend a rebate program for utility bills.
$1.5 million for an increase in social assistance.
$1.5 million for the Yukon Child Benefit.
$500,000 for the food in schools program
$300,000 for businesses to boost firewood supply.
Health-care spending
The government says it has committed $10 million this year to continue implementing "Putting People First," the plan drafted by an independent panel in 2020 to overhaul the territory's health-care system.
There is also $3.6 million budgeted for the new territory-wide dental program — a centrepiece of the Liberal government's deal with the NDP — as well as $10 million for a new mental wellness unit at the Whitehorse hospital.
Other health spending includes:
$4.1 million to recruit and retain health staff.
$4.4 million for the 1Health virtual care platform.
$1 million for mental health supports for youth.
$460,000 for community nursing and nurse practitioner funding.
$660,000 for additional mental wellness and substance use services.
$279,000 for safe supply of opioids.
$250,000 to address the substance use crisis among youth.
Climate change and a green economy
Silver said the budget also puts the government's climate goals at the forefront, with nearly $60 million allocated to climate change initiatives.
He cited the "Our Clean Future" strategy document released in 2019, and the government's "aggressive steps to implement it over the past three years."
"That important work continues through investments in this budget."
Some of the climate-related spending this year will include:
$10.2 million for energy rebates in the building and transportation sectors.
$9 million for energy retrofits and renewable energy projects.
$10.5 million for retrofits to government buildings as well as First Nation-owned housing.
$300,000 for flood mapping and forecasting.
$100,000 for a climate vulnerability study of Yukon's road network.
Infrastructure spending
Transportation infrastructure will eat up the largest portion of capital spending this year, with $160-million worth of work planned this year. The largest project will be the replacement of the Nisutlin Bay bridge at Teslin, with more than $40 million allocated for that project this year alone. The government calls it the largest capital project ever undertaken in Yukon.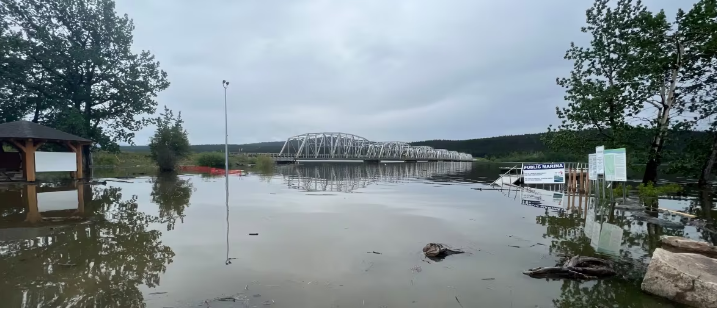 Other infrastructure spending this year includes:
$27.8 million for upgrades to the Alaska Highway and North Klondike Highway.
$26 million for airport improvements in Whitehorse and Watson Lake.
$24.4 million for the Dempster Fibre project, which is now about half finished.
$27.3 million for new schools, with the bulk of it for the new Whistle Bend Elementary School in Whitehorse.
$13.6 million for the

 

Carmacks bypass project.
$2.3 million for improvements to parks and campgrounds.
Staying in surplus
The government's projected surplus this year will keep the Yukon out of the red for another year. Last year's surplus was $43.9 million.
The government is also projecting more good times ahead — predicting a $58.8-million surplus next year, and $45.1 million the year after.
"A surplus of 2 to 3 per cent of the total budget is a prudent fiscal management tool and demonstrates the ability of the government to address unforeseen events without going into deficit," reads the government's latest fiscal and economic outlook.
NDP takes some credit
Yukon's opposition parties had different reactions to the budget.
NDP Leader Kate White offered some muted criticism, and instead preferred to tout her party's role in securing some of the government's spending commitments through the confidence and supply agreement (CASA). That deal, which has effectively kept the minority Liberal government in power since 2021, was recently renewed by White and Premier Ranj Pillai.
White points to the increase in social assistance rates and the public dental program as key elements of the CASA.
"The public dental program is always going to be something that, well, it's changed the face of the Yukon. And actually, what we did here in the Yukon is changing the face of Canada," White said.
She also cited the promised investments in mental health supports for youth, in rural energy programs, and in recruitment of rural health and education professionals as being "tied in directly" to the CASA.
"The real question becomes, you know, do I think the money can be prioritized in different areas? In some cases the answer is absolutely yes, in some cases, you know, I agree with certain priorities," White said.
Official Opposition Leader Currie Dixon also gave credit to the NDP, saying "what little new things we saw in the budget tended to come from the NDP, from the CASA."
Overall, though, the Yukon Party Leader described the budget as a bit of a let down, especially as it's the first under a new premier.
"This was an opportunity for the new premier, Mr. Pillai, to put his stamp on the government, to sort of offer some new ideas or a new direction for the territory," Dixon said.
"And unfortunately, you know, we didn't see that. All we saw was more of the same."
Dixon also described the government as being good at making promises, but slow to deliver. And he pointed to the territory's "ballooning" public sector, saying the government needs to adjust its priorities.
"The economy is growing, that's true. But what's driving that growth, unfortunately, is the public sector. And you know, it's our view that we need to be doing more to create the environment where the private sector can grow and thrive," he said.
Related stories from around the North: 
Canada: N.W.T. MLAs say they won't support territorial carbon tax bill as is, CBC News
Norway: Will the green transition be the new economic motor in the Arctic?, Eye on the Arctic
Russia: More Russian Arctic oil via Murmansk redirects to India, The Independent Barents Observer
Sweden: Sweden's climate policies closer to reaching goals, Radio Sweden