Conservation groups sue to block Willow oil project on Alaska's North Slope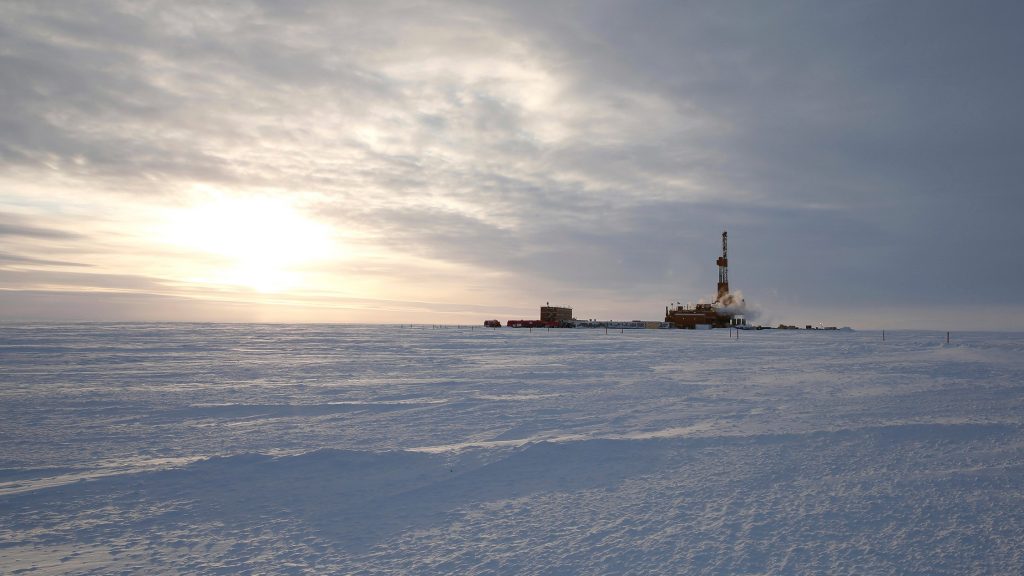 Six conservation groups filed a lawsuit against the federal government Tuesday, a day after the Biden administration approved the Willow project — the $8 billion ConocoPhilips oil development located in the National Petroleum Reserve-Alaska.
The lawsuit claims federal agencies violated the National Environmental Policy Act by approving Willow because of its potential impacts to sensitive Arctic environments, subsistence users and climate change.
Tim Woody, a spokesperson for one of the plaintiffs, The Wilderness Society, appeared on Alaska Public Media's "Talk of Alaska" Tuesday. Woody said Willow runs counter to the administration's goal to cut greenhouse gas emissions in half by 2030.
"Part of that means we don't commit to long-term, massive oil and gas extraction projects that will drastically increase greenhouse gas emissions over such a long period of time," he said.
Opponents have termed Willow a "carbon bomb." The 600 million barrels of oil it's expected to produce over 30 years equates to adding 2 million cars to the road each year.
The other plaintiffs include Sovereign Iñupiat for a Living Arctic, the Alaska Wilderness League, Environment America, Northern Alaska Environmental Center, and the Sierra Club.
Rosemary Ahtuangaruak, the mayor of Nuiqsut — the closest village to the Willow site — has repeatedly condemned the project as bad for local residents' health.
But many other Indigenous groups, including the Arctic Slope Regional Corporation and the North Slope Borough, support Willow. Nagruk Harcharek is president of Voice of the Arctic Iñupiat, based in Utqiagvik. He said on "Talk of Alaska" he looks forward to economic benefits in the form of jobs and dividends for locals on the North Slope.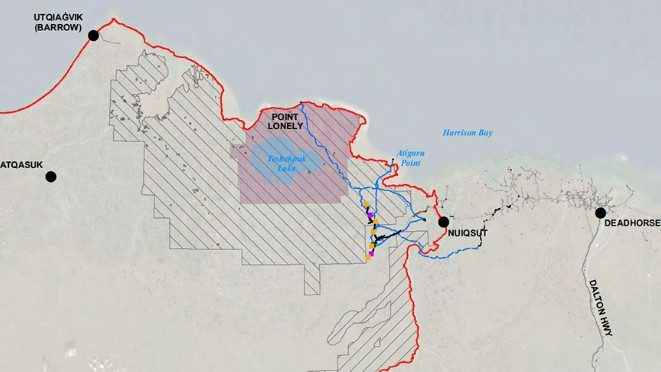 Harcharek added that he believes the project will not threaten subsistence hunting in the area.
"Subsistence Inupiaq lifestyle that we live is important, it's the most important for us," he said. "So if there was ever a project that we thought would negatively impact that, in ways that would be irreparable, we would not be in support of that project."
The approved version of Willow scaled the project back from five drilling pads to three to reduce potential impacts to caribou migration and subsistence users, according to the Interior Department.
As a concession to the Indigenous and environmental groups opposed to the project, the Biden administration also announced plans Monday to protect parts of the NPR-A and Arctic Ocean from any future development.
Woody is skeptical those plans will ensure much.
"They're positive steps, we like them," he said. "The problem is they're what we call non-durable protections, meaning a future administration could overturn them and throw them out."
Kara Moriarty, president of the Alaska Oil & Gas Association, said ConocoPhilips could apply to extend the project to more than three pads in the future.
"That's always a possibility with any project approval. But I think at this point, they're going to focus on what was approved … getting that done right and getting it done safely," Moriarty said.
The three drill sites are projected to produce as much as 180,000 barrels of crude oil per day.
Both Harcharek and Woody expect that ConocoPhillips will begin work to ready the new pads for drilling within the next month.
Related stories from around the North: 
Canada: Yukon gov't boasts of 'strongest economy in Canada,' tables $48M surplus budget, CBC News
Norway: Norway's oil minister: "We need new discoveries", The Independent Barents Observer
Russia: Crisis-ridden Russian gas industry looks to Arctic for more LNG, The Independent Barents Observer
United States: Alaska politicians applaud, environmental groups denounce, Arctic project go-ahead, Eye on the Arctic