Report finds untapped potential for cooperation in North American Arctic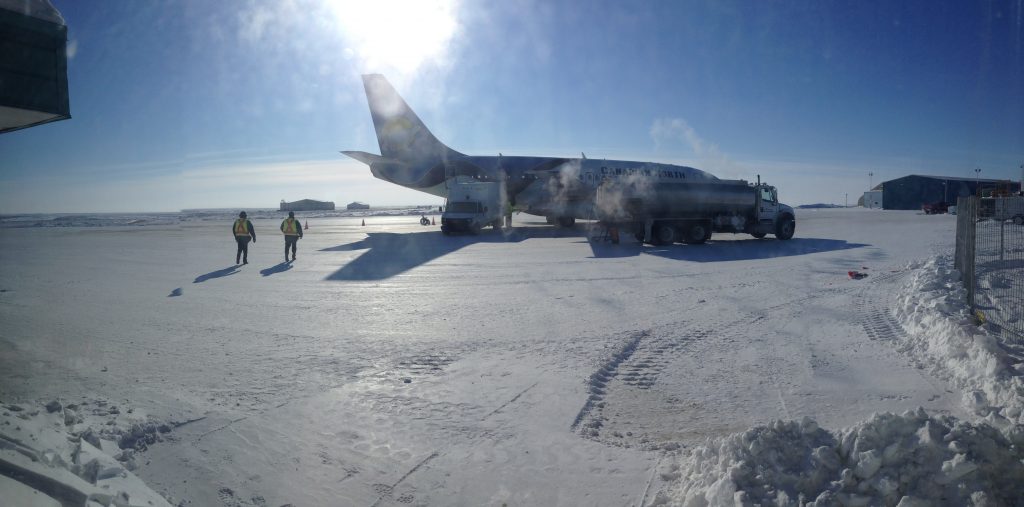 There's untapped potential for cooperation in the eastern region of the North American Arctic that remains worth exploring despite the obstacles, finds a Canadian report from the Observatoire de la politique et la sécurité de l'Arctique (OPSA), the Observatoire des administrations publiques autochtones and the École nationale d'administration publique (ENAP) in Montreal.
"I was a bit puzzled by the lack of institutional cooperation in the North American Arctic as a whole," Mathieu Landriault, the director of OPSA and an adjunct professor at ENAP, said in a phone interview.
"In places like the Barents region, or between the Scandinavian countries that cooperation exists. In those forums, a lot of programs are implemented on very concrete issues like transport, environmental protection, health services and education exchange. These regions have a lot of similarities so work together in the same direction. So this [report] was to especially look at the eastern part of the North American Arctic and look at why there's a lack of institutional cooperation or forums that could facilitate this kind of cooperation."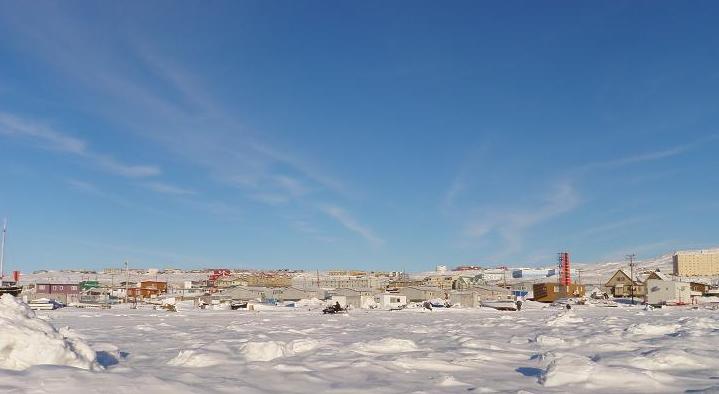 To do the report, Landriault, along with co-authors OPSA researcher Jean-François Savard and Anna Soer, a doctoral student at the University of Ottawa, set out to evaluate the potential for cooperation and whether a forum should be created to facilitate it.
To do their research, they set out to speak with representatives from the six governments in the eastern region of the North American Arctic: Greenland, Quebec (where the Inuit region of Nunavik is located), Canada's eastern Arctic territory of Nunavut, national representatives in Ottawa and Copenhagen and the Atlantic Canadian province of Newfoundland and Labrador, where the Inuit region of Nunatsiavut is located.
Newfoundland and Labrador was the only government that did not participate.
Ongoing barriers remain a challenge
In the end, the report found that while there was great interest in strengthening cooperation in the area, obstacles ranged from coordinating different levels of government which have different powers, to staffing, financing and infrastructure.
"The first takeaway is that there's great will and motivation to put in place a more formal mechanism to cooperate, especially between Nunavut and Greenland," Landriault said.
"But there exists the same barriers that often come up when facing other issues: low connectivity, transportation issues, a lack of resources and tight budgets, so to put together a forum would be risky and a big investment in comparison to the resources available."
Canada "missing the boat" on closer cooperation with Greenland
The report said national governments could play a role in remediating this by establishing air links between Greenland and Nunavut and acting as conveners, discussing with the subnational levels of government and the Inuit authorities, which cooperation avenues should be prioritized.
Landriault says the cooperation between Greenland and Canada has moved forward over the last year with the June Hans Island Agreement  and the August  Nunavut—Greenland Memorandum of Understanding, but more can be done.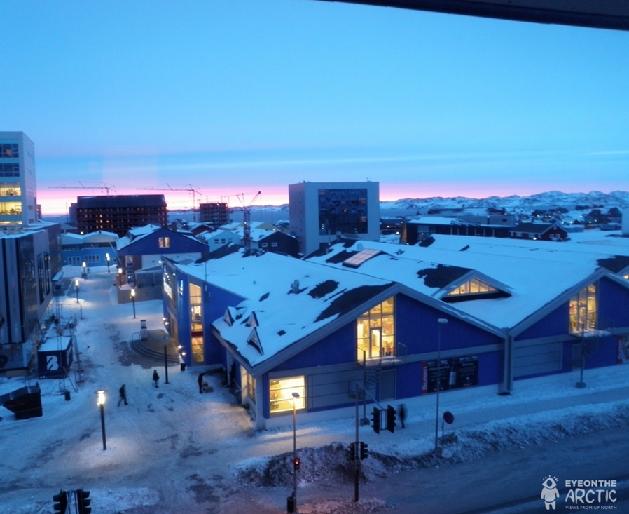 "Greenland is developing so much now and I think we're missing the boat on this," Landriault said.
"From a Canadian perspective, I think it's maybe a wake up call that we're seeing Greenland cooperate with the United States and have exploratory talks years ago with China and with the European Union, when they're our neighbours and we've cooperated with them so little."
Groundwork should be laid to create forum
The authors characterized the creation of a North American Arctic cooperation forum at this time as "premature," but that the creation of a permanent dialogue within an existing forum like the Arctic Circle Assembly could help lay the groundwork for a future initiative.
The report was funded by the Secrétariat du Québec aux relations canadiennes.
The complete report "Potentiel de coopération dans l'est de l'Arctique nord-américain : un forum de coopération est-il envisageable?" (available in French only) is available here.
Write to Eilís Quinn at eilis.quinn(at)cbc.ca
Related stories from around the North: 
Canada: Canada needs new approach to meet Arctic challenges, conference hears, Eye on the Arctic
Finland: Russian shoppers take Norway's Schengen shortcut to Arctic Finland, Yle News
Greenland: Historic Hans Island agreement with Canada moves from Copenhagen to Greenland, Eye on the Arctic
Iceland: Climate, integration & Arctic among priorities in Iceland's Nordic Council of Ministers program, Eye on the Arctic
Norway: Last Norwegian businessmen in Murmansk mum on customers, The Independent Barents Observer
Russia: Arctic oil-driller Gazprom Neft creates its own private military company, The Independent Barents Observer
Sweden: Sweden, Norway and Finland cooperating to attract workers to the Far North, Radio Sweden
United States: A year after Russia invaded Ukraine, a walrus discovery is caught up in geopolitics, Alaska Public News