Finland's Border Guard not planning big changes after NATO membership ratification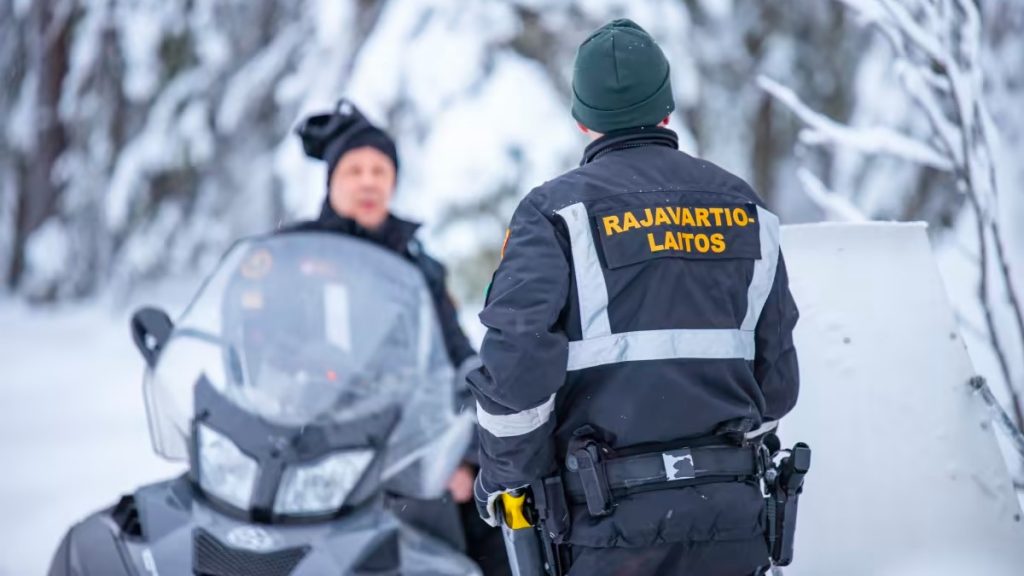 There will be more Border Guard units out and about, as staff are shifted from border checkpoints.
Following Finland's accession to Nato earlier this week, the Nordic country's eastern border also became part of the defence alliance's border with Russia.
However, the new situation will not bring major changes to those who live near the eastern border, nor those who spend their free time there, according to Col. Matti Pitkäniitty, head of the Finnish Border Guard's International Affairs Unit.
"Generally, Nato has no influence over member countries' border control activities," he explained.
People will still be able to access Finland's vast forest and lake regions near the border for recreational activities.
For example, forest management firm Metsähallitus continues to sell hunting permits for the area, as they did before Finland's Nato accession, according to the company's game and fisheries manager, Jukka Bisi.
"In any case, we haven't received information about changes in hunting rules. If something comes up, then we will react," Bisi said.
From the far north in Finnish Lapland, to the south along the Baltic Sea, Finland shares a 1,340-km border with Russia.
At three kilometres wide, the border zone is broader in northeastern and eastern areas than in the more densely-populated southeast.
People need to apply for a permit in order to move into the border zone, but permit rules — as well as border width guidelines — have not been changed by Finland's alliance membership either.
"However, the border zone is not a static area that is unchanged for decades. It adjusts according to the needs of society," the border guard's Pitkäniitty explained.
Border Guard personnel numbers growing
However, it will become more common for hikers and hunters to encounter more Border Guard units as they move around the border zone, as the agency is shifting staff to such areas.
Finland's Border Guard has received additional funding of at least 45 million euros for this and next year, for procurements prompted by the changed security situation.
"Reduced traffic at the border will also allow resources to be transferred from border crossing checkpoints to land border surveillance," Pitkäniitty explained.
Related stories from around the North: 
Canada: Int'l arctic cooperation needs to continue despite rupture with Russia: Canada's GG,The Canadian Press
Finland: Russian cyber attacks, espionage pose growing threat to Finnish national security, Yle news
Greenland: Growing focus on Arctic puts Greenland at higher risk of cyber attacks: assessment, Eye on the Arctic
Iceland: Nordics should aim for common approach to China's Arctic involvement says report, Eye on the Arctic
Norway: As NATO flotilla exercises along North Norwegian coast, Russian vessels lure in nearby waters, The Independent Barents Observer
Russia: Moscow lowers ambitions in nuclear icebreaker program, The Independent Barents Observer
Sweden: Swedish armed forces ready and waiting to join NATO as Finland becomes member, Radio Sweden
United States: U.S. nominates Alaskan as first Arctic ambassador, Eye on the Arctic