Red Dress Day observed in Canada for missing and murdered Indigenous women
Red Dress Day was observed in Canada on May 5, in remembrance of missing and murdered Indigenous women, girls, and two-spirit people across the country. 
"Today especially, but everyday is a day to remember and honour Indigenous women and girls who have been affected by violence and continue to be subject to brutality, force and evil," the Inuvialuit Regional Corporation, the Inuit land claims organization in Canada's western Arctic, said in a statement. 
The occasion, also known as the National Day of Awareness for Missing and Murdered Indigenous Women and Girls and Two-Spirit People, is marked by people wearing red.
"Beneficiaries of the Labrador Inuit Land Claims Agreement are encouraged to wear red in observance of this national day of awareness (held in conjunction with Red Dress Day), or by hanging a red dress in your window," the Nunatsiavut Government, which represents Labrador Inuit in Atlantic Canada said on Friday.
"While many woman and girls experience intimate partner violence, a significant number of Nunatsiavummiut [people from Nunatsiavut] have been murdered over the years as a result of it."
Red Dress Day was inspired by the work of Métis artist Jaime Black, who created an installation titled REDress Project, that made up of hanging red red garments to commemorate the Indigenous women lost to violence. 
Red Dress Day was first observed in 2010, the year the installation came out.
"We pay tribute to our loved ones"
Pauktuutit Inuit Women of Canada marked the day with the launch of the Red Amautiit Project.
The initiative features five amautiit, traditional parkas worn by Inuit women.
Seamstresses from each of Canada's four Inuit regions: Nunavut, Nunavik, Nunatsiavut and the Inuvialuit Settlement Region, contributed a design from their respective regions.
The fifth parka was created to honour Inuit elders and traditional knowledge, Pauktuutit said in a statement.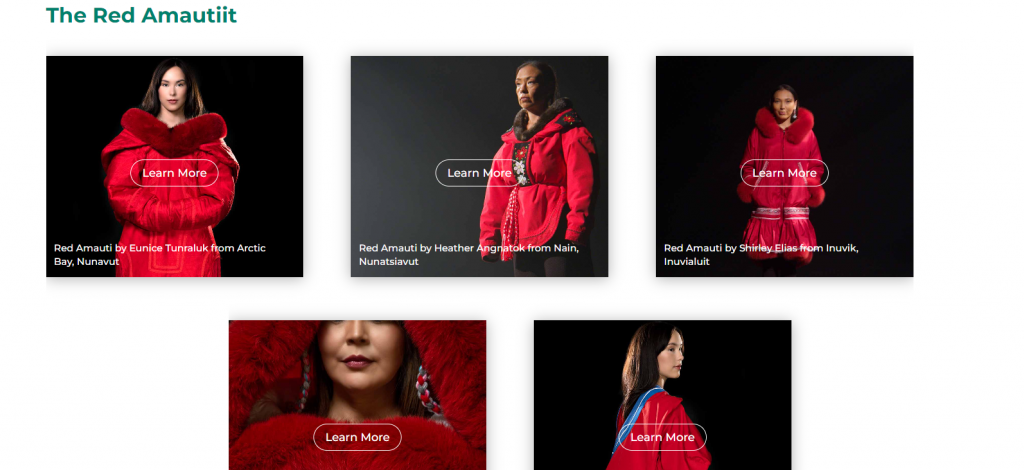 "With this project, we pay tribute to our loved ones while encouraging everyone to recognize the cycle of  violence against Inuit women, girls and gender-diverse individuals that continues today," Gerri Sharpe, Pauktuutit's president said.
"The Red Amautiit are striking, and we hope when people see  them, they will remember lives lost and commit to working together to end violence across the country."  
A website has been set up for the project where people can learn about the garments and the seamstresses behind them.
Inquiry into violence against Inuit women and girls
Canada launched a National Inquiry into Missing and Murdered Indigenous Women and Girls, known by it's acronym MMIWG, in 2015 after calls from many Indigenous leaders, groups and organisations to examine the high rates of violence against indigenous women in Canada.
Indigenous women make up 4 per cent of Canada's female population, but 16 per cent of all women murdered in Canada between 1980 and 2012 were Indigenous, government data found at the time.
The inquiry's mandate was to examine and report on the systemic causes of violence against Indigenous women and girls as well as how investigations are conducted by authorities. The inquiry also examined violence against two-spirit, lesbian, gay, bisexual, transgender, queer, questioning, intersex and asexual people.
When the report was released on June 3, 2019 there were 46 Inuit-specific recommendations, referred to as 'calls for justice,' that included everything from the need for better mental health services in the Arctic to the need for urgent action on the housing crisis.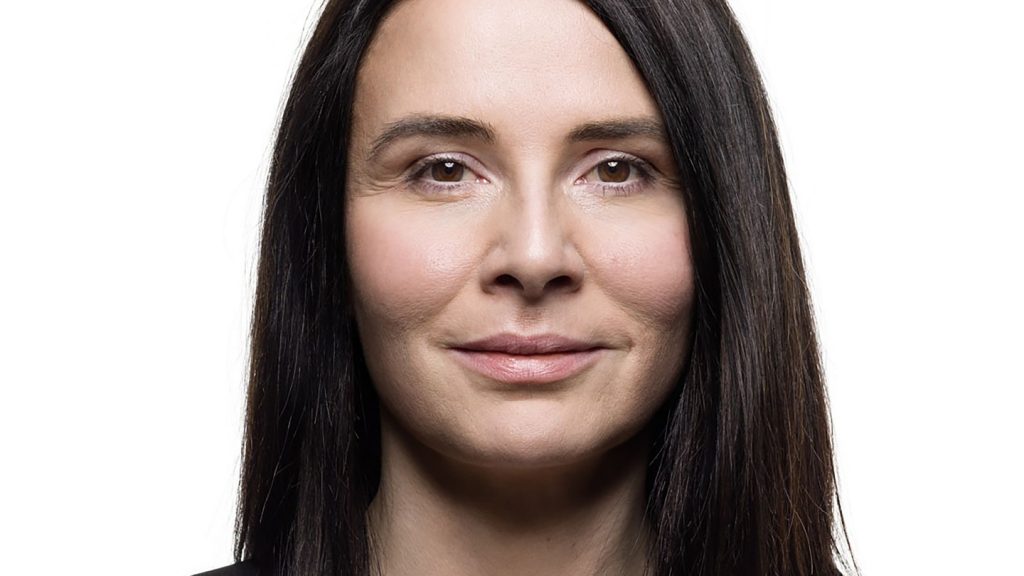 On Friday, the government in Canada's northwestern Yukon territory said implementing the report's calls to action remain an important priority.
"We are committed to taking part in the National Missing and Murdered Indigenous Women, Girls, and 2SLGBTQQIA+ People National Action Plan to drive change toward ending marginalization and systemic racism that has allowed violence to spread to the point of becoming a national crisis," Jeanie McLean, Yukon's Minister responsible for the Women and Gender Equity Directorate, said in a statement. 
"For far too long, Indigenous women, girls, and Two-Spirit+ people in the Yukon and across Canada have experienced disproportionate levels of violence, and the individuals responsible often go unpunished. This violence is rooted in racism and marginalization of Indigenous people and particularly of Indigenous women. It is the dark legacy of colonialism and it is up to us to dismantle it."
Write to Eilís Quinn at eilis.quinn(at)cbc.ca
Related stories from around the North:
Canada: Women in Northern Canada travel farthest to access domestic violence shelters, CBC News
Finland: Swedish-speaking Finnish women launch their own #metoo campaign, Yle News
Sweden: Report sheds light on Swedish minority's historic mistreatment, Radio Sweden
United States: Alaska reckons with missing data on murdered Indigenous women, Alaska Public Media