Supreme Court of Canada to hear appeal of Nunavut murder case
Daniel Hodgson granted leave to appeal on Thursday
The Supreme Court of Canada will hear the case of a man in Nunavut who was ordered to stand trial again after he was acquitted of second-degree murder.
The country's highest court granted leave to appeal in the case of Daniel Hodgson on Thursday morning.
Hodgson was charged with the choking death of Bradley Winsor at a party in Apex, near Iqaluit, in 2017.
At the party, Winsor, described as a large man, was intoxicated, high and becoming violent. Other people there asked Hodgson to get him to leave. After being hit on the head himself by Winsor, Hodgson put his arm around the younger man's neck from behind.
Nunavut Justice Susan Charlesworth acquitted Hodgson of that charge at trial in 2021 when she ruled there was not enough evidence to prove he intended to kill Winsor.
Hodgson said he acted in self-defence and only meant to restrain Winsor, not kill him.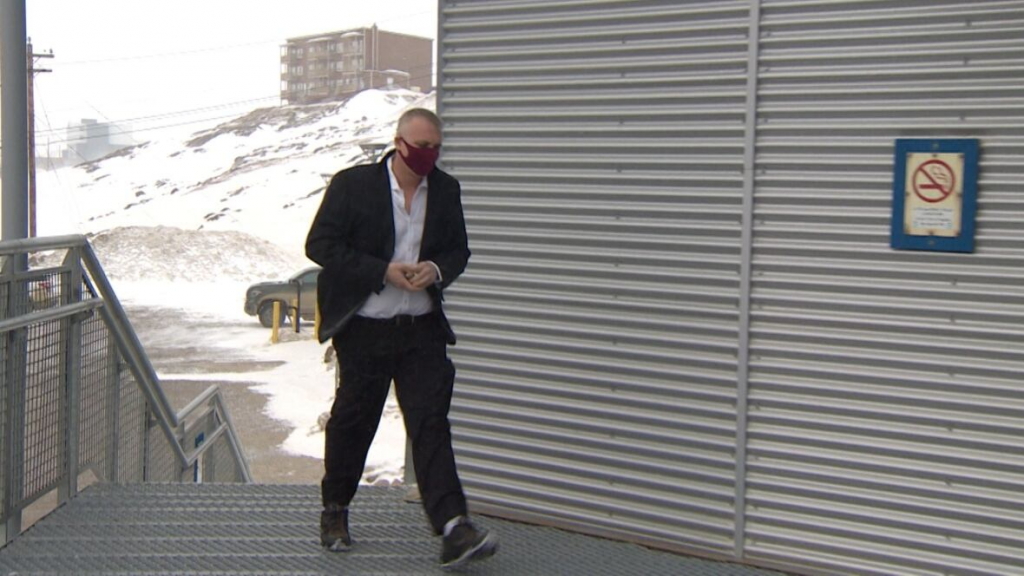 The Crown appealed that acquittal. In 2022, Nunavut's Court of Appeal ordered a new trial for Hodgson, saying Charlesworth didn't address the inherent dangers of a chokehold in her reasons for acquittal, but rather "appeared to accept that a chokehold was a 'regular calm down method' or a 'known calm down move.'"
Hodgson's lawyers appealed that decision to the Supreme Court.
A 'miscarriage of justice'
Michael Lacy, one of Hodgson's lawyers, denied an interview request from CBC because the case is before the court.
In documents filed with the Supreme Court, Hodgson's lawyers write that the Nunavut Court of Appeal's decision amounts to a "miscarriage of justice."
They argue the Nunavut Court of Appeal, "substituted its own view of the evidence and interfered with the verdict on the basis that they believed it was unreasonable and not one they would have come to."
His lawyers also argue the Court of Appeal was wrong to conclude that Charlesworth had made an error when she ruled that she could not find that Hodgson intended to kill Winsor.
"The Court of Appeal improperly, in the absence of an error of law, substituted its own view as to what inference ought to have been drawn from the Applicant's use of the chokehold to subdue the victim. The Court had no jurisdiction to do so."
Hodgson's case will be the first time the Supreme Court will hear a case from Nunavut in six years.
The country's highest court last heard a case from the territory in the appeal form Inuit who opposed seismic testing in Clyde River.
Earlier this year, the court declined to hear a case that would have challenged mandatory firearm sentencing in Nunavut.
A date has not yet been set for when the Supreme Court will hear Hodgson's appeal.
Related stories from around the North: 
Canada: Nunavut led country in violent crimes in 2021, says Statistics Canada report, CBC News
Finland: Police response times up to an hour slower in Arctic Finland, Yle News
Sweden: Criminal gang activity moving into northern Sweden, Radio Sweden
United States: Violence Against Women bill would expand power of up to 30 Alaska tribal courts, Alaska Public Media