New location lets Maine museum better showcase Arctic's past and present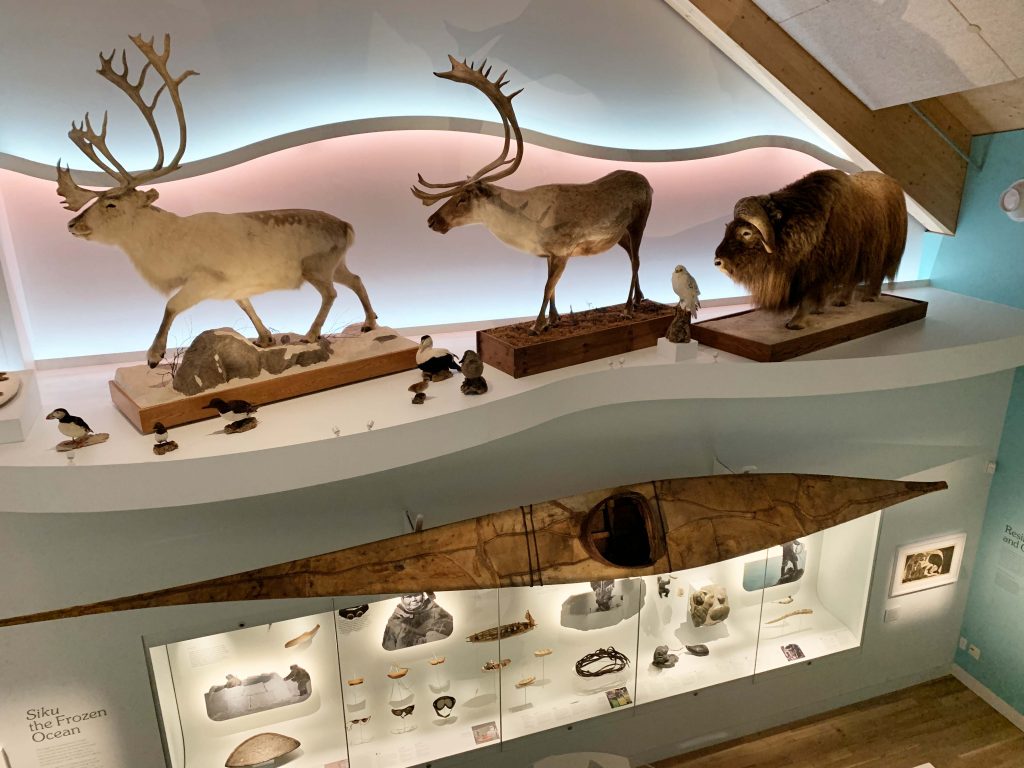 The Peary-MacMillan Arctic Museum's new location has allowed the institution to both enhance the presentation of its rich historical collection as well as better spotlight contemporary life and issues in the North, the institution's director said. 
"The Arctic museum used to be in Hubbard Hall, so in a gorgeous space in an absolutely beautiful building, however, it was not designed as a museum," said Susan Kaplan, also a professor and Department of Anthropology Chair, at Bowdoin College in Maine where the museum is located. 
"That meant it wasn't climate controlled and we often had to block the windows because a lot of our collection is organic material and exposure to light deteriorates it. Having the museum in a building that is stable and is climate controlled is just such a relief. We also are in a space now that's less crowded and lets the exhibits breathe, and gives us room for the things like travelling exhibits which he didn't have before."
Large collection from Arctic Canada
The Peary-MacMillan Arctic Museum is named after two the college's graduates–Robert E. Peary and Donald B. MacMillan–who both went on many expeditions to the Arctic, mostly to Labrador and Canada's eastern Arctic, as well as to Greenland. 
The museum is now in the college's John and Lile Gibbons Center for Arctic Studies which also houses the college's Arctic studies program as well as offices, archeology research and teaching labs and a classroom.
Sustainable construction–'important to to contribute to global warming'
The building was made with mass wood, a sustainable building material, and is powered by electricity from the college-owned and managed solar farm.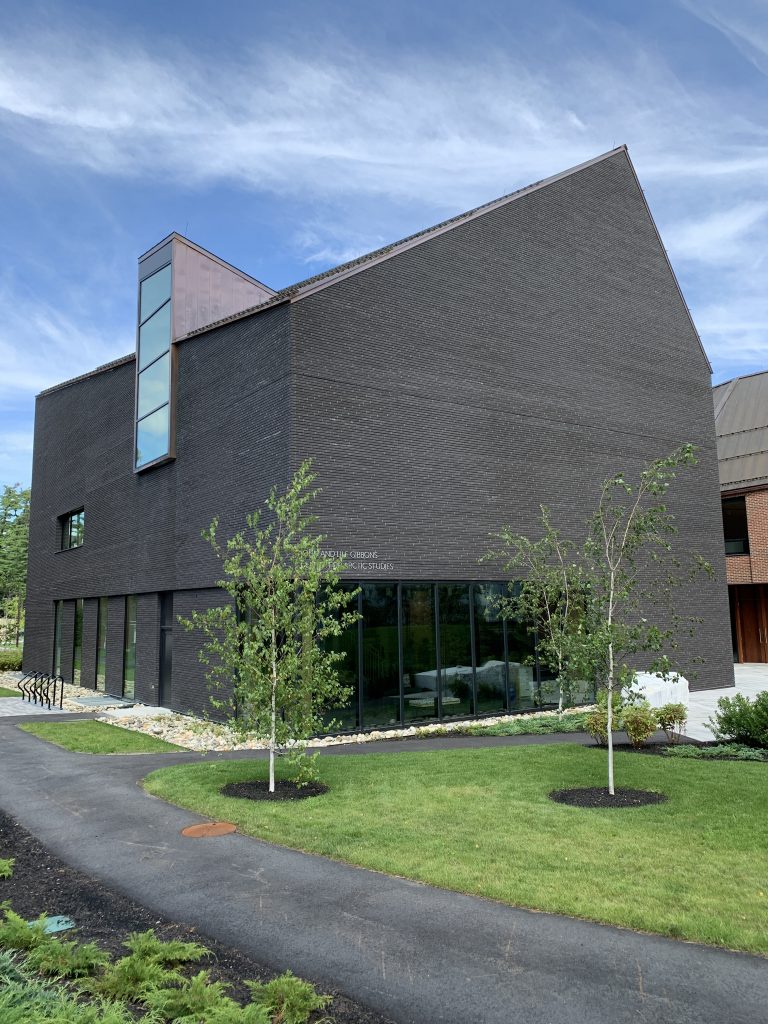 "The college is very committed to sustainability and aware of climate change and how it's impacting the North," Kaplan said.
"As an archaeologist, I see it because we're losing archaeology sites all over. [Northern] communities in permafrost areas are seeing it, because it's affecting infrastructure. So the college thought it was really important to build a building that was not going to substantially contribute to global warming."
Importance of spotlighting contemporary life in North 
Kaplan said the museum has always sought to highlight Inuit perspectives and voices and bring northerns down to give talks, but that the new building will give the institution the space to present more exhibitions on contemporary life, art and culture in the Arctic; such as the current temporary photography exhibit  Iñuit Qiñiġaaŋi: Contemporary Inuit Photography.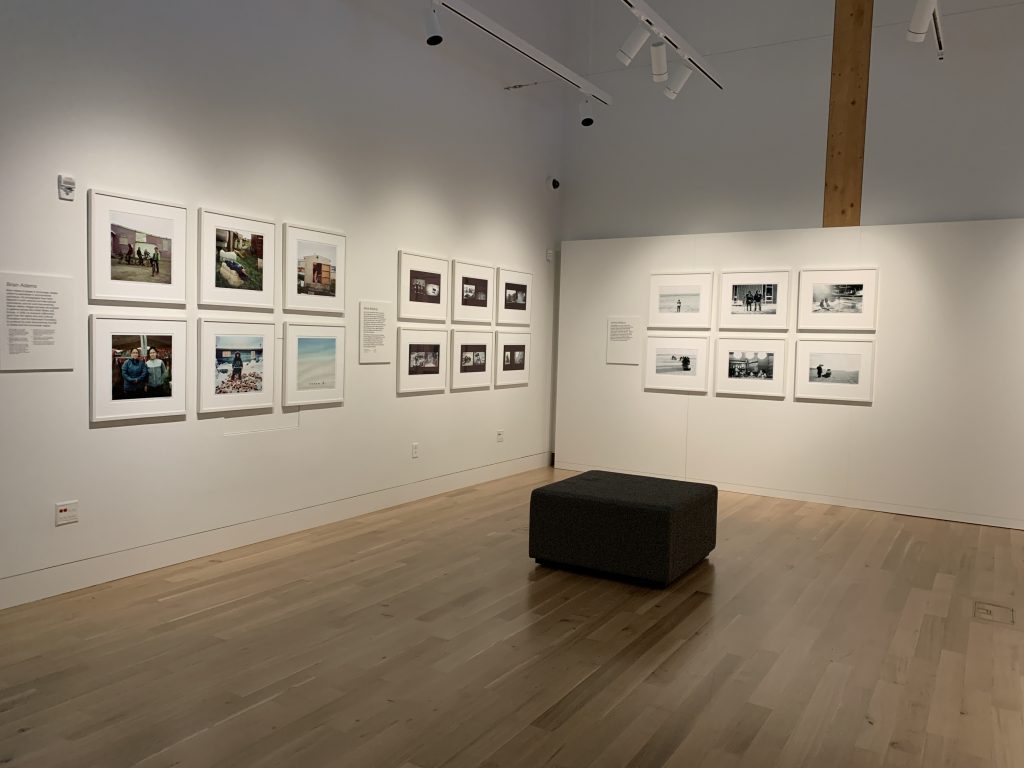 The exhibit  features the works of five contemporary Inuit photographers from Alaska, Canada and Greenland; and was curated by Alaskan Iñupiat photographer Brian Adams along with the museum curatorial staff.
"The museum has thousands of photographs of northern communities that go back to 1860, which are tremendously rich, but they were all taken by outsiders," Kaplan said. 
"We've been watching the growth of photography as a medium among Inuit and a donor gave us some money so we took an opportunity to start a new collecting initiative which is to collect. photographs of the North taken by Inuit, so we asked Brian if he would curate the exhibition with us and identify the photographers and photographs we should feature."
Permanent exhibitions at the museum include Collections and Recollections: Objects and the Stories They Tell, that showcases the evolution of museum's collection, and At Home in the North that looks at contemporary and historic aspects of Inuit life.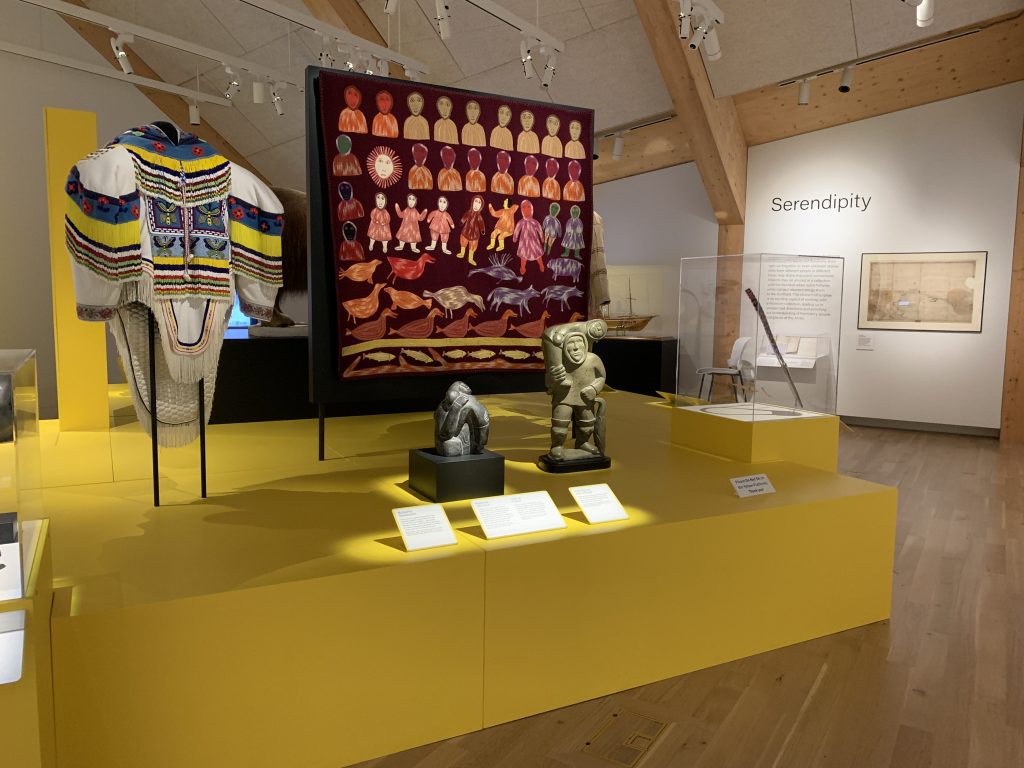 The museum opened to the public in its new location a little over two months ago and Kaplan says museum staff  hopes visitors come away with a new understanding of the Arctic. 
"We want to highlight that history–why there's an Arctic Museum at Bowdoin College–and about the communities that were visited and observations that we made, but at the same time, we don't want our public to come away thinking that that's what the Arctic is like now."
Comments, tips or story ideas? Contact Eilís at eilis.quinn(at)cbc.ca 
Related stories from around the North: 
Canada: Toronto gallery next stop for travelling Kenojuak Ashevak exhibition, Eye on the Arctic
Greenland: New exhibition features 2000 years of Inuit art from Canada, Alaska, Greenland & Siberia, Eye on the Arctic 
United States: Art exhibit in Alaska connects bird research to backyards, Alaska Public Media