Some N.W.T. evacuees consider staying put after wildfire crisis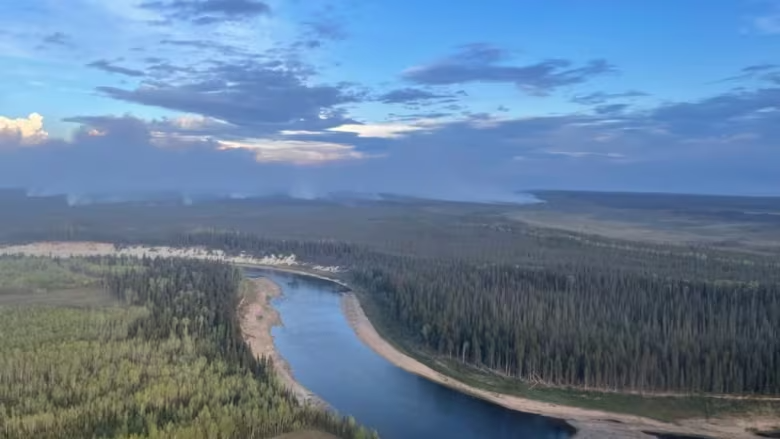 By Robert Holden, CBC News 
'It feels like we're in a boat that's sinking, and all we have is cups to bail ourselves out'
After three evacuations in two years, Shari Caudron says she's starting to see herself as a "professional evacuee."
Caudron left her home in Hay River, N.W.T., in August when the government told her to because of the threat of wildfire. She left behind a house, her job, and — most important — family and friends.
"It's really the only reason I'm in the North, for the people," she told CBC News.
But recently, she started browsing real estate listings; finding many comfortable, affordable properties in cities like Winnipeg.
With a high cost of living across the North, the evacuation hasn't been kind to her business. Caudron is the CEO of Collaborative Innovations Inc., a consulting firm that works with people who want to invest in the North. She now says she can't afford to pay her employees, and fears for the future of the company.
Currently in Alberta, all these factors have her questioning what she's even going back to, and if there might be a better life elsewhere.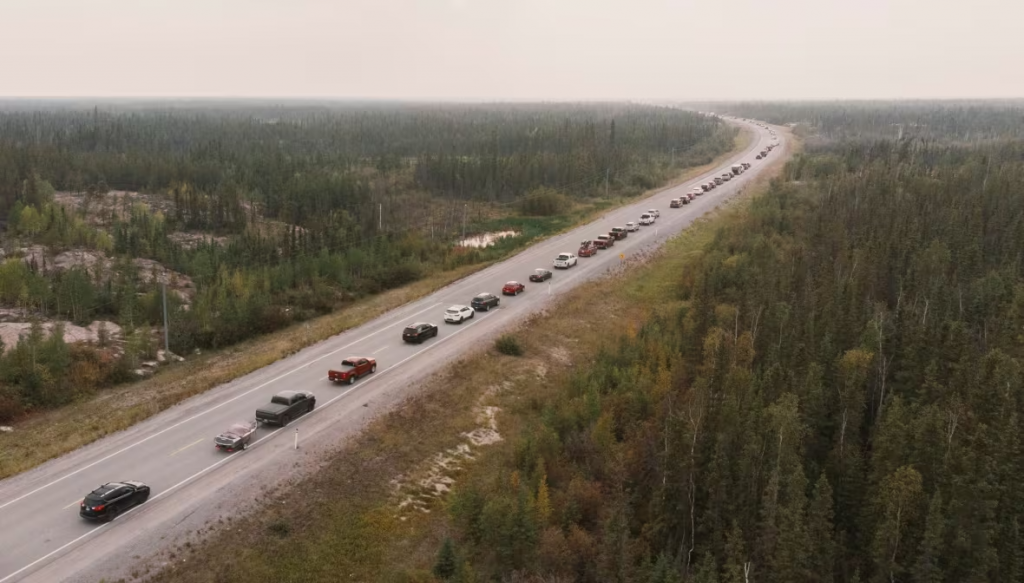 CBC News spoke to several N.W.T. residents who expressed a similar sentiment. Displaced residents have had the chance to explore regions across Alberta, British Columbia and Manitoba, and many told CBC they are liking what they're seeing.
In Yellowknife, a resident who asked to stay anonymous told CBC News the N.W.T.'s handling of the wildfire crisis has led him to look for a new home in northern Alberta.
Fearing a financial fallout from increased costs during the crisis, he said he'll have to seriously consider leaving Yellowknife for a more affordable location.
"I can't see everyone getting reimbursed," he said. "A few of my peers have said they've had it with the government there."
Quality of life concerns
Angie Jones said she felt the territory did a sufficient job dealing with the wildfire crisis. She's lived in Yellowknife for the last nine years and is no stranger to a high cost of living, after she and her husband moved to the city from Vancouver.
But at some point, she said, enough's enough.
Like Caudron, she couldn't help but check out some real estate listings while displaced in Alberta. Now, it's got her thinking about her future in the N.W.T.
"It feels like the quality of life is way better down here," she said. "To me, it feels like we're in a boat that's sinking, and all we have is cups to bail ourselves out."
Concerns for people with disabilities 
Another resident from Yellowknife who asked to stay anonymous says he fears another wildfire season due to his disability.
After the evacuation order, he quickly took his children to Alberta in an old car that he wasn't sure would even make the trip. Sitting in congested traffic for hours on the highway caused his ongoing muscle problems to worsen.
Having to leave for physical reasons would be particularly tough, he said. He worries that in the event of another wildfire situation, both himself and his family could be endangered due to his disabilities.
Although the territory has problems, he said he prefers to look at the positive, calling firefighters and other "boots on the ground" workers real heroes. Even in severe pain, he insisted he loves the city.
"I love my city. In the end it's sad, they're bleeding me out. I just feel like they need to do more. But it'll always be home."
Related stories from around the North: 
Canada: Yellowknife hospital emergency at 60 per cent, CBC News
Finland: Doctor shortage in South, patient shortage in North during Finland's summer, YLE News
Sweden: Giving birth in a car: a real rural problem in Sweden, Radio Sweden
United States: Alarming number of patients at Alaskan psychiatric emergency room, Alaska Public Media