Last European entry point bans Russian cars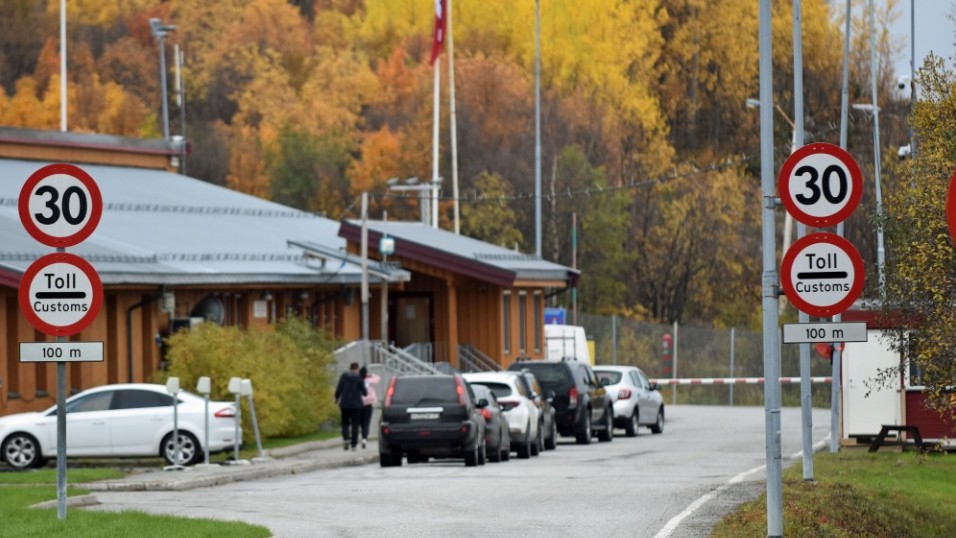 The entry ban starts from Tuesday October 3, the Foreign Ministry in Oslo announces in a press-release.
"Norway stands together with allies and like-minded people in the reactions against the brutal war of aggression Russia is waging against Ukraine. It is important that the sanctions are effective so that we prevent as much as possible income that the Russian state needs to finance the war," says Foreign Minister Anniken Huitfeldt.
32 years of cross border driving for people at the Kola Peninsula comes to an end. For many living close to Norway, a Saturday morning tour to the local grocery store in the neighbouring country became a normality.
The first few cars started to cross the border in 1991, a year before the breakup of the Soviet Union. Norwegians driving Volvo or VW to the bordertown Nikel, and Ladas and Volgas heading west. 
Norway is the only Schengen-member with a direct land border with Russia still allowing travelers with tourist visas to enter. 
Estonia, Lithuania, Latvia, Finland and Poland were fast to implement bans on cars with Russian license plates after the EU on September 8 updated its entry policy rules.
Norway is not a member of the European Union but follows most of the sanctions imposed in response to Russia's brutal war against Ukraine.
If vehicles are being used for commercial or private purposes is not relevant, the September 8 document from Brussels makes clear.
Up north, traffic has increased this summer with Russians traveling to Europe via Norway in transit. This has caused trouble for Finland. Last week, Finnish Customs deployed round-the-clock guards on the border with Norway aimed at stopping Russian cars. 
 "6,700 people crossed the border in August," immigration inspector Sven Arne Davidsen writes in an email to the Barents Observer. That was an increase of 23% compared with the same month in 2022. Not all are arriving in private cars as there still are minibuses bringing passengers from Russia's largest city above the Arctic Circle across the border to Norway where many are flying south from Kirkenes airports to Oslo or other European destinations. 
"We don't count how many of the vehicles crossing that are private, but the total number of Russian-registred cars in August were 646," spokesperson Silja Arvola with the Police in Finnmark told the Barents Observer. 
From October 3, people crossing the border will have to travel with one of the minibusses driving between Murmansk and Kirkenes.
Related stories from around the North: