Unique ringed seal described in West Greenland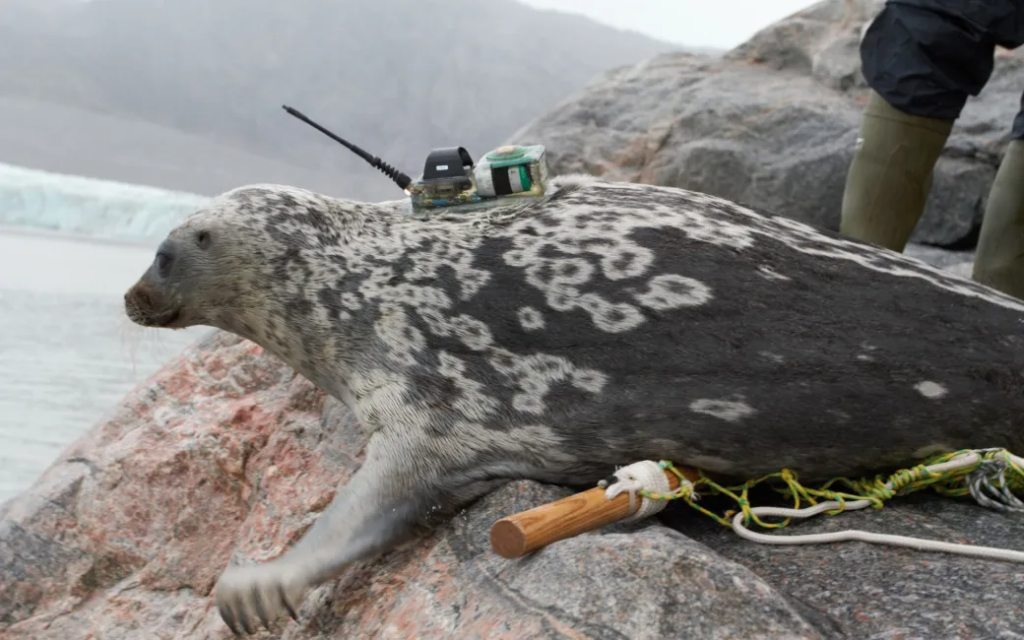 An international group of scientists has described an unique type of ringed seal in Greenland, something they say is a reminder that there's still much we don't know about the Arctic. 
"The description of 'hidden' diversity and adaptations in yet another Arctic species merits a reassessment of the evolutionary processes that have shaped Arctic diversity and the traditional view of this region as an evolutionary freezer," the authors say in their recent paper published in the scientific journal Molecular Ecology.
The Kangia seal was identified in an Icefjord near Ilulissat in West Greenland, an area on the UNESCO World Heritage List.
The animal is larger than a typical ringed seal and also has a different fur colour and pattern.
Inuit hunting in the area have been familiar with a distinct variety of ringed seal for quite some time and collaborated with the scientists to do the research which included genome sequencing.
Population of only 3,000
They also did areal surveys and put satellite transmitters on some seals to track the animals's movements and habitat range. 
Typical Arctic ringed seals have enormous range and will travel thousands of kilometres for food.
Results from the Kangia seal study show both genetic and behavioural differences.
"We could see that the Kangia seals primarily stay inside the Icefjord," Aqqalu Rosing-Asvid, Senior Researcher at the Pinngortitaleriffik – Greenland Institute of Nature, said in a statement. 
"We were able to count the seals from a plane and therefore able to estimate that there are only approx. 3,000 of these special Kangia ringed seals."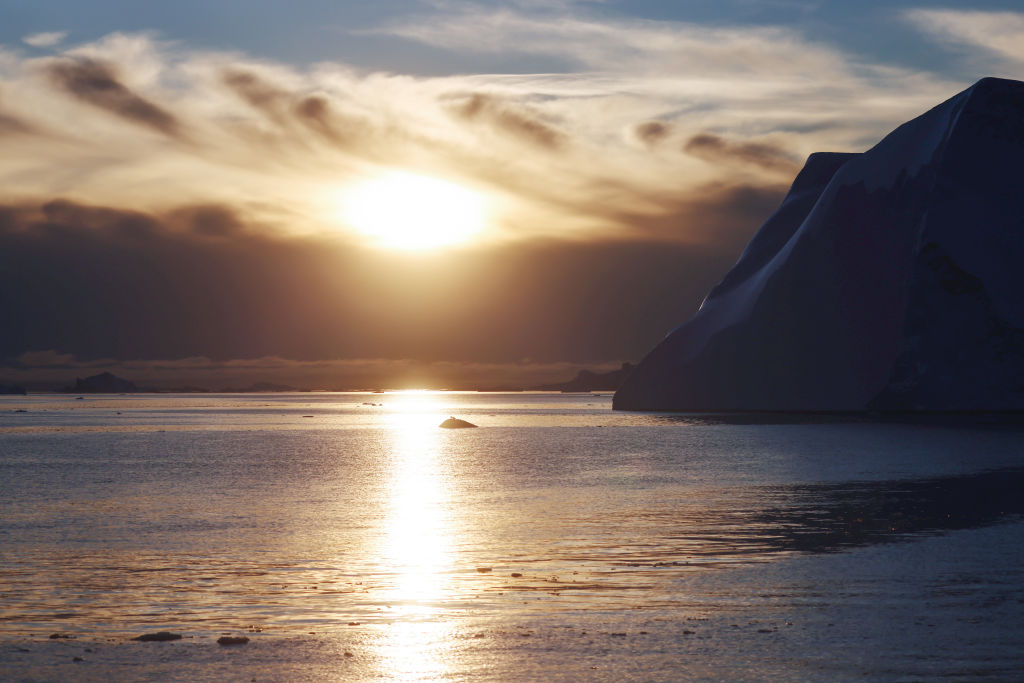 Researchers say  the findings indicate that the Kangia seal has likely remained isolated from other ringed seals for over 100,000 years.
"During that period, certain genes and genomic regions in the Kangia ringed seals evolved and gave the seals their unique coat coloration, larger body size, and adaptations to their special fjord habitat," Ari Löytynoja, who led the genomic analyses at the University of Helsinki, said. 
"Although the adaptations suit the lower salt concentration in the icefjord, it remains unclear how and where the Kangia seals became isolated and obtained their unique biological characteristics."
Rune Dietz, Professor at the Department of Ecoscience at Aarhus University, said other northern regions likely hold similar surprises. 
"There are many other fjords in the Arctic that have not yet been studied in detail, and where the ringed seals may also have locally developed new genetic variants." 
Write to Eilís Quinn at eilis.quinn@cbc.ca 
Related stories from around the North: 
Canada: Warming climate poses challenge to Arctic animals — and those who hunt them, CBC News
Finland: Possible record year for arctic fox in Nordics with 762 cubs counted in 2022, Eye on the Arctic
Greenland: Researchers identify polar bear population that hunts off glacier ice, Eye on the Arctic
Russia: Oral histories unlock impact of climate change on nomadic life in Arctic Russia, says study, Eye on the Arctic
United States: Alaska law officer killed in muskox attack outside his house, The Associated Press