Finland closes several border-crossing points to Russia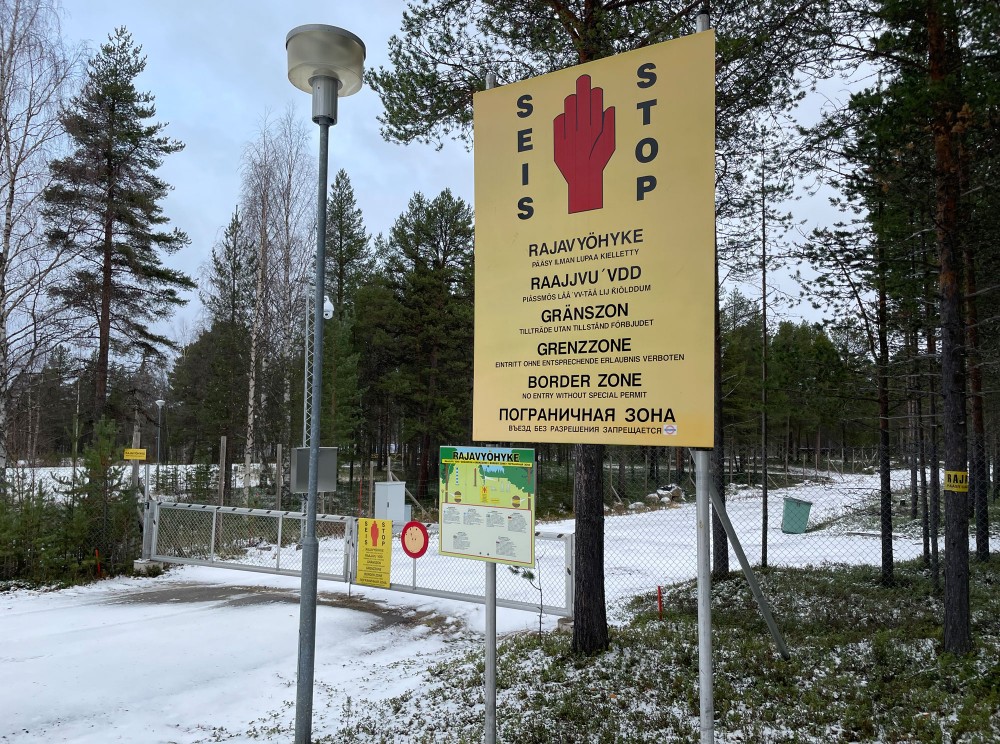 Following a rapid growth in illegal border traffic, the Nordic country closes four of its border-crossing points to Russia. The border-crossing points in the north of the country will remain open for now.
Finland is forced to react following the increase in illegal border traffic from Russia, Minister of the Interior Mari Rantanen said in a press conference in Helsinki today.
"The closing of border crossing points at the eastern border will stop illegal entry into Finland. The Government is prepared to take even stronger measures if necessary,"  Rantanen underlined.
The border-crossing points of Valimaa, Nuijamaa, Niirala and Imatra will be closed with effect from Saturday 18th of November, she announced.
Finland has prepared itself well for similar situations, Prime Minister Petteri Orpo explained
"We have acted decisively and swiftly so that the situation at the eastern border would not escalate. During the previous parliamentary term, amendments were made to the Border Guard Act precisely for such situations. These tools have now been used," he said.
The measure comes as a significant number of people without valid visas have made it to the Finnish border and subsequently applied for asylum. The individuals are all third-country citizens that have used Russia for transit, the Finnish Border Guard Service informed.
Finnish authorities suspect that Russian security services might deliberately try to stir a migrant crisis as part of a planned provocation against the country.
Follows Wednesday announcement
Today's press conference comes after the Finnish government on Wednesday announced border restrictions. The restrictions are made in accordance with section 16 of the Border Guard Act, the government informed.
In this week's EU foreign ministers' meeting, Finnish Foreign Minister Elina Valtonen said the migrants might be part of Russian tactics.
"I wanted to highlight the situation at the border and also that Russia has previously employed similar tactics towards Finland and perhaps also along its other western borders," Valtonen said.
Finland has a more than 1300 km long border to Russia and there are a total of nine border crossing points that connect the countries.
All the border-crossing points in the north of the country remain open for now. The northernmost points are the Raja-Jooseppi and Salla. They connect with the Russian Murmansk region.
Related stories from around the North :
Finland : Finland suspects Moscow uses migrants to stir trouble on eastern border, The Independant Barents Observer
Norway : Border trouble not on agenda when FSB boss visited Norway, The Independant Barents Observer
Russia : Cabinet postpones meeting on border crossings; Russia 'deeply regrets' Finnish moves, Yle News
Sweden : Key NATO commanders teamed up with newcomer Sweden at northern border with Russia, The Independent Barents Observer