Anti-fracking group gathers outside legislature in Yukon, Canada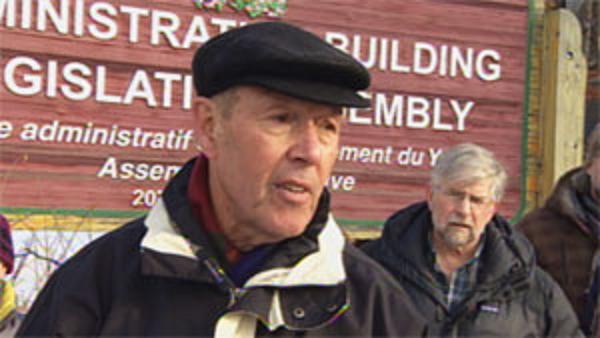 A group of people in Canada's northwestern Yukon territory concerned about oil and gas development is continuing their anti-fracking campaign.
After packing City Council chambers in Yukon's capital city of Whitehorse on Monday, the group held a news conference this morning outside the Yukon legislature.
Spokesperson Don Roberts said they still have unanswered questions about hydraulic fracturing and have written to the minister to demand answers.
« Yukoners concerned wanted to know if the inspections done so far on the already drilling sites in Eagle Plains are being monitored, » he said.
« Will there be a full rigorous scientific review? Will the groundwater be tested for drilling to take place and who will pay for it? We believe that the proponents should be paying for it. Who will conduct the scientific review and who will pay for it? Who will make the final decision on the review? »
Roberts put those questions into a letter to Energy Minister Brad Cathers.
He said the government needs to study the current state of underground aquifers in the territory, so that if fracking is permitted, the process can be monitored and the water tested for adverse effects.
For more northern stories from CBC News, click here