Listen
On-going job action by Canada's foreign service officers has caused long delays in processing visa and immigration applications abroad but that might end if the dispute goes to binding arbitration. About 150 officers have walked out of 15 of the busiest processing centres including Beijing, New Delhi, Mexico City and London.
An arbiter will hear arguments on August 22 and consider whether the government has been bargaining in bad faith as the union alleges. If so, he or she would then order the government to adjust its position and would send the two sides back to the bargaining table or might sent them to binding arbitration. A decision would likely come quickly after the hearing.
Diplomats could suspend strike action
If the dispute does go to binding arbitration there are chances the foreign service officers could suspend their strike action.
The diplomats are demanding parity with other government employees who do work they say is comparable to theirs. "You'll have economists, lawyers, commerce officers and foreign officers all working side by side on, say, a trade negotiation with Europe or dispute with China for example," said Colin Robertson, retired senior Canadian diplomat and former president of the Professional Association of Foreign Service Officers.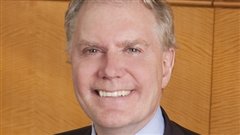 "The foreign service officer looks and says 'how come this guy is making significantly more, this woman is making significantly more than I am' and that's a legitimate argument."
The government argues the jobs are not comparable. Robertson says the difference in salary can be as much as $15,000 a year and that, in the past, other public service unions have bargained harder and got better deals than the diplomats' union and that now it is determined to catch up.
Robertson feels the government may be driving a hard bargain with the diplomats to set the example for several public service unions whose collective agreements expire next year.
Tourism, students, Canada lose
Meanwhile the tourist industry says it stands to lose over a quarter of a million dollars because some visitors were unable to get visas to come to Canada.
Many universities have made provisions for students having difficulty getting or extending their visas. For example, McGill University has extended the date by which students have to arrive in class to September 17 or it has offered to defer their admission to a later term. The Canadian government is encouraging students to apply for visas on line because the process is faster. U.S. citizens may apply for their study permits at the ports of entry and no advance application is required.
Some well qualified immigrants may have changed their plans to come to Canada, suggests Robertson. He says there is stiff competition among western countries which need immigrants and that Canada could find itself on the losing end.
Statement from Citizenship and Immigration Canada: "All visa offices remain open and continue to provide service to clients. Every visa office maintains a core number of staff that have been deemed "essential." Over 1,000 locally engaged staff continue to work in the visas offices overseas, and CIC has hired additional staff on a temporary basis to help process visas both overseas and in Canada. Moreover, CIC is providing training on an urgent basis so that more staff can process applications, and is requesting that staff work overtime where possible. CIC is also shifting more work to Canada and to overseas offices that have additional capacity…
"To prevent additional delays, applicants can also:
– Submit their temporary visa applications (visitors, students and workers) online.
– Submit their visa applications, documents and fees to Visa Application Centres (VACs)."