Listen
Prime Minister Stephen Harper left for Asia this week to attend an APEC meeting and to try to drum up business and investment in Canada.
"We're not as active in Asia as really our economic size and the needs of our economy would normally demand," says Charles Burton, associate professor of political science at Brock University in Ontario and a former advisor to the Canadian Embassy in Beijing. "Proportionately, Canada' presence in Asia is much smaller than Australia, for example.
Canada needs to "diversify our economy"
"I think that it's clear that it would be in Canada's national interest to diversify our economy away from dependence on the United States, which is an uncertain economy at present and an uncertain market, particularly for our energy products."
Fracking technology has allowed the US to produce more of its own shale oil and natural gas so there is less demand for Canadian products. "From that point of view, it's very important for Canada's future prosperity that we're able to ship more of our energy products and minerals to Asia, primarily to China," says Burton.
To achieve that, Canada has to have the infrastructure and there has been much opposition to building pipelines from oilsands in the province of Alberta across to the Pacific coast. There has also been opposition to foreign, state-owned firms' involvement in the Canadian economy.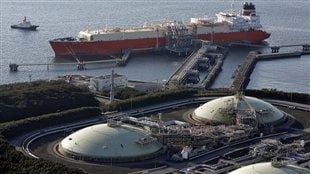 Harper seeks to open markets, reassure investors
"The prime minister going to APEC, I think, is designed one the one hand to try an seek more open markets for Canadian commodities and products in Asia," says Burton, "and on the other hand to reassure foreign investors that Canada is a desirable place for them to invest. There have been some issues in that regard."
Controversy erupted last December after Harper announced that the government had approved a deal whereby Malaysian state-owned Petronas would acquire a Canadian liquefied natural gas company for $11billion. At the same time it said the Chinese National Offshore Oil Corporation would be able to acquire the Canadian oil firm, Nexen for $15 billion.
Statement chilled foreign investment
But the prime minister also announced that he would be tightening the rules on state-owned companies acquiring majority shares in Canadian assets. There has also been on-going opposition from politicians on the right and the left to foreign influence in Canadian companies.
"I think this has had something of a chilling effect," says Burton. "A lot of Asian investors are uncertain whether they're really welcome in our market and so, as a result, we've seen some drop in investment since the prime minister made that statement."
On his stop in Malaysia, Harper was expected to send a strong message of support to Petronas and its investment in Canada. While not much is usually decided at APEC meetings, Burton says the most significant thing will be for Harper "to engage decision-makers in Asia, give them an assurance that Canada is an attractive place for them to invest in—we have good protection, rule-of- law-favourable business regulations and the resources that they need."