Listen
While 79 per cent of Canadians say they have a lot or some trust in charities, trust in international development agencies, churches and environmental charities has dropped in recent years.. The private Muttart Foundation commissioned a fifth public opinion survey of more than 3,800 Canadians to find out about their attitudes toward charities.
"There are concerns that Canadians have about some aspects of charity operations," says Bob Wyatt, executive director of the Muttart Foundation. "They would like more information about the ways charities raise money and how much they spend on programs."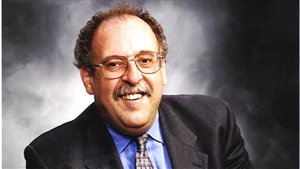 Charity tax returns are public
Wyatt says that could be because Canadians don't realize there is a lot of information about charities that is available to the public. "There's more information about charities available in Canada than about almost any other kind of institution. The tax returns that every charity files each year are available on line for anybody to see."
Charities must do a better job of telling people the information is available and where they can find it, he concludes. In his view they must also tackle the finding that 25 per cent of Canadians disagree with the statement that charities are generally honest about how they use donations.
Costs are poorly understood
That too much money is spent on fundraising and administration is a common complaint. "There are some Canadians who believe that every charity is run by volunteers," says Wyatt. "Well that's not the case and it can't be the case. You can't have volunteers who are running hospitals and universities and charities that are doing millions of dollars of programming.
"There are costs associated with offices and utilities and yes, salaries, and yes, fundraising. Fundraising is very competitive field. But when one looks at the data there's no evidence in my view that charities are spending inordinate on administration and fundraising."
Charities will have to do a better job of telling Canadians that, Wyatt says.