A recent survey conducted for BMO Financial Group, revealed some surprising results about Canadian planning for retirement.
The question of where the money will come from to fund a comfortable retirement, and how much you will need, is a complex one.  It's been made more complex as people are living longer, and generally enjoying better health longer. Adding to those factors is the reality of ever-increasing prices.
BMO's annual Registered Retirement Savings Plan study, seeks to find out what Canadians plans are for their retirement and how well they are, or aren't, prepared for life after retirement.
The annual survey showed that most Canadians feel they'll have to take a part-time job after retirement to help with their financial situation.
Almost 90% of respondents said they will rely on the federal Canada Pension Plan (CPP), or for those in Quebec, the Quebec Pension Plan (QPP) to cover their needs. Some 31% said they will rely "heavily" on these plans, even though the average monthly payout is less than $600.
34-percent hope to win the lottery-
The study showed that outside the CPP/QPP payments, 88% plan to use savings from registered retirement plans, or tax-free savings accounts.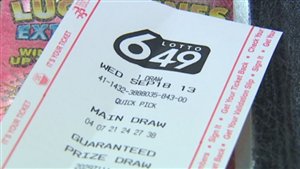 Another 59% feel they will also have to work at part-time jobs while  49% planned to sell their home or property to help fund retirement
What is surprising however, is the 28% are hoping for support from their children. Some 40% expected inheritance to cover retirement in whole or part.
But perhaps the most surprising is that 34% of respondents said they hoped to win the lottery. Some 14% said they were relying heavily on a lottery win to finance their golden years.
After seeing the results of the survey, Chris Buttigieg, Senior Manager, Wealth Planning Strategy, BMO Financial Group, said, "To those hoping to win the lottery to fund their retirement, the odds of actually winning are approximately 1 in 14 million. A much better bet would be to develop a personal retirement savings and investing plan and to start contributing as early and as often as possible to your RRSP"