Your hosts, Terry, Lynn, Marc
Listen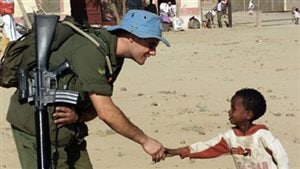 Earlier this month at a Canadian military base, federal government ministers called a news conference.  They announced that Canada would now be getting back into the UN peacekeeping efforts in a bigger way.
They said Canada would be committing up to 600 military personnel, in addition to an earlier announcement of committing over 100 police officers to an as yet undetermined peacekeeping mission.
It is expected that the UN mission may be one of the once currently going on in Africa.
These include the possibility of South Sudan, the Central African Republice, the Democratic Republic of Congo, and Mali
Mali is a likely choice, where some 15,000 UN peacekeepers are already in the mission, but it's a dangerous mission as there have been 100 killings of peacekeepers there during the past few years. Peacekeeping is now a very complex issue and Marc spoke to Walter Dorn a professor at the Canadian Forces College in Toronto and the Royal Military College of Canada (RMC) in Kingston, Ontario.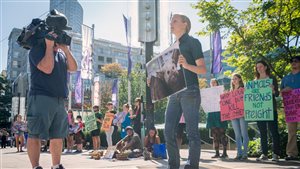 A recent legal situation in Canada where a woman was charged after giving water to thirsty pigs in a truck on their way to slaughter made the news here.
This incident raised the issue of the treatment of farm animals during transport in Canada.
Animal rights advocates say the farm animals are being treated inhumanely during transport and in fact high numbers actually die in the trucks.
Terry spoke with Anna Pippus, an attorney and director of farmed animal advocacy for Animal Justice, an animal advocacy group, who was part of the demonstration in Vancouver.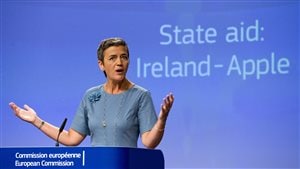 The European Union recently said, the giant multinational hi-tech company Apple, owes billions of Euros in back taxes.
The EU said Ireland's tax break to Apple was illegal. Apple says it will fight the ruling.
The EU decision is part of its ongoing fight to have multinational corporations pay their fair share of taxes especially in a time of government budgets cuts and financial crises. Smaller companies have also complained they are unable to get the same kind of tax considerations and face unfair competition.
Lynn spoke with Dennis Howlett, executive director of the advocacy group, Canadians for tax Fairness. He says Canada loses between 10-13 billion dollars every year from giant multinationals through fuzzy tax laws
The week in images