International Poetry Day was Tuesday March 21st. Along with being the first day of spring in the northern hemisphere, UNESCO designated it Poetry Day.
"Poetry reaffirms our common humanity by revealing to us that individuals, everywhere in the world, share the same questions and feelings. Poetry is the mainstay of oral tradition and, over centuries, can communicate the innermost values of diverse cultures." according to the UNESCO web site.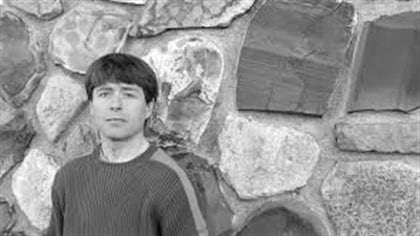 And while it came and went with not much notice, our colleagues at the CBC Radio program, 'As It Happens', did honour the occasion with a re-broadcast of an interview with Michael Crummey.
A poet and writer of great talent, Crummey grew up in mining towns in Newfoundland and Labrador.
Blessed with the self-deprecating wit common to many Newfoundlanders, Crummey says he didn't really even know what poetry was when he entered a contest in his first year at university at the age of 17.
Published a year ago, his latest collection, 'Little Dogs: New and Selected" is the subject of the interview with Carol Auff, in which he explains he began writing, as a poet.
He has also written two award-winning novels: 'Galore' and 'Sweetland'.
He said he wrote in secret in his youth. 'In those days I just could not call myself a writer".
"I was just a kid from Buchans, who the hell did I think I was, why would I have anything to say? he said.
"I'm still fairly uncomfortable with the notion I have anything to say that anyone else would be interested in paying attention to." Crummey admits.
"Poetry was always very different from the fiction, because the fiction was about the world out there, and the poetry was always really personal" Crummey explains.
He says he remembers his father once saying to his mother, "You gotta' watch what you say to him, 'cause you never know where it's going to end up."
This is Michael Crummey reading what he wrote of his paternal grandparents' early days: It's called 'Bread'.
He never really knew them, his grandfather having died before he was born, and his grandmother dying before he was five. But he says he knew three things about them: that his grandfather was twenty years older than his grandmother, that his first wife had died, and that their first child, a boy,had died at week old."
Listen
"It you're trying to write about Newfoundland honestly, there's got to be humour in it"  Crummey says, something he says it took him time to realize. "Everybody I know, and everybody I knew growing up, humour was the first line of defense."
There is plenty of humour in the other poems in this collection.