The teenage years are when boys and girls build bones and if they don't get enough physical activity their bones will not be as strong, according to a new study. Researchers at the University of British Columbia used high resolution 3D X-ray images to compare differences in the bones of 309 teens.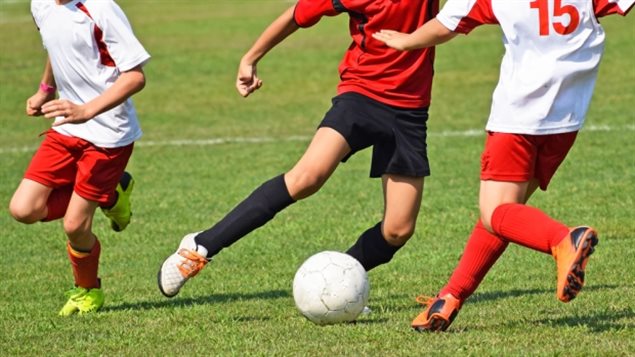 Teen years critical for building bones
For four years, they studied girls between the ages of 10 and 14 and boys aged 12-16. This is the time when as much as 36 per cent of the human skeleton is formed. It is known that bone is responsive to physical activity like running and jumping.
The researchers found that those who got 60 minutes of moderate-to-vigorous physical activity per day had better bone strength than did those who got less than 30 minutes a day. Bone strength is defined as a combination of bone size, density and microarchitecture.
Free activity is good too
The study notes the activity does not have to be structured or organized. It says short bursts such as dancing at home, playing tag, chasing the family dog or hopping and skipping "count too."
It is commonly known that Canadian children spend a lot of time in front of their screens and this is blamed for high rates of overweight and obesity. There are several campaigns across Canada to try and get children to be more active.
Fifty years ago, it was most common in Canada for parents to send their children out to play and in all but the worst weather. Now, that happens less as parents have become overly worried about crime  and the young become ever more absorbed in their screens. A report by Media Technology Monitor suggests Canadians between the ages of 18 and 34 spend an average of 34 hours weekly on the internet.