The band is called the Ballroom Blitz, and they're a blast.
In this age of electronic wizardry in recorded and performance music, Montreal's big band provides a melodic and upbeat alternative.
The music of Glenn Miller, the Dorsey's and others may be old but it's certainly not out of date.
Adam O'Callaghan directs the Ballroom Blitz Big Band.
Listen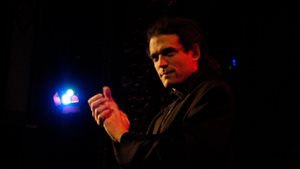 The band's been around for years, and Adam says there was quite a "swing dance" scene a few years ago.
O'Callaghan says it's much more fun as a musician and as a band to see the music inspiring people to get up and dance which is why the musicians like to play swing and ballroom music.
He notes there was quite a swing dance movement a few years ago, but that it's getting harder to find proper venues.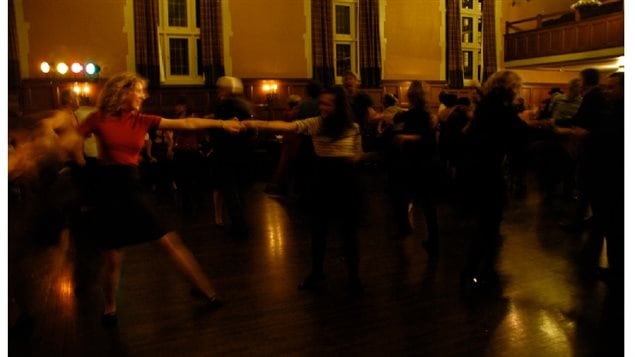 He says when you get a few hundred people and several dozen couples swing dancing, you need a lot of room, and clubs tend to be smaller now.
One of their usual spots to perform is Victoria Hall in the city of Westmount on Montreal Island.  Not only is it a place where the music was played back in the heyday of big band music, but the piano there is the original one that Oscar Peterson and many other big names actually played.
A big record collector himself, when asked what's his favourite tune, well that as can be expected, puts him on the spot. There's just so much great music available it's too hard to choose.
For people in and around the Montreal area, they're putting on another concert on September 30 with information on their Facebook page.
Fan video (Salswi) YouTube Ballroom Blitz, Victoria Hall 2015