Investigations begin into Finnish mine leak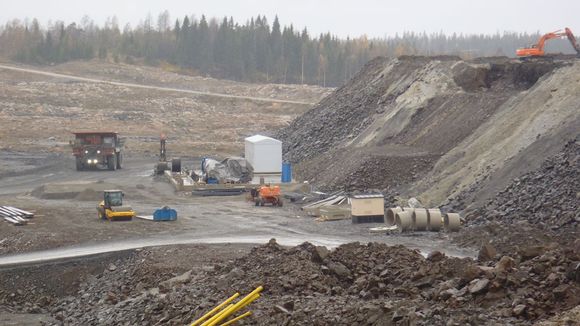 The environmental disaster at the Talvivaara mine is coming under great scrutiny, both at home and abroad. Among those looking into the accident are the Chancellor of Justice, the police and the EU Commission.
Having recently taken over the position of company CEO, Talvivaara founder and principle owner Pekka Perä on Thursday appealed to authorities to allow the beleaguered mine to resume operations.
However, this seemed unlikely anytime soon.
The Finnish Safety and Chemicals Agency said the company will not be granted permission to re-start its metal processing complex, which was shut down after the leak from a gypsum pond was detected nearly two weeks ago.
Meanwhile, the Regional State Administrative Agency of Northern Finland declared that Talvivaara violated the terms of its environmental permit by storing waste water in improper basins.
Culprits and causes for waste water leak sought
The search for culprits behind the disaster has intensified. The Chancellor of Justice Jaakko Jonkka is investigating several complaints regarding Talvivaara. Among them are charges that Environment minister Ville Niinistö neglected official duty and acted with bias in statements he made on Talvivaara. The head of the region's Centre for Economic Development, Transport and the Environment is also accused of having vested interests in monitoring the mine, Jonkka reveals.
The Chancellor of Justice supervises the lawfulness of the actions of government ministers and public officials.
It's not only Finnish authorities who have been interested in Talvivaara. As far back as last summer, the EU Commission asked Finland if Talvivaara permits and monitoring were in line with EU environmental legislation. A month ago Finland replied that EU directives have indeed been observed.
If the union begs to differ, Finland may be taken to the European Union Court of Justice.
Related Link:
Finnish government convenes over Talvivaara mine leak, Yle News
For more stories from Yle News, click here