Consumers often don't get what they pay for when they buy fish in the United States, Canada and other countries. Canadian technology has helped researchers determine that 33 per cent of fish sold in the U.S. is mislabelled. This is one result of a large market study on mislabelled seafood. Another study indicates a similar situation in Canada where between 30 and 40 per cent of fish are mislabelled.
Inferior farmed fish are often substituted for more expensive types. Researchers at the University of Guelph in the province of Ontario developed the method for identifying fish samples using DNA and took part in this study for Oceana, an ocean conservation group.
Declining fish stocks drive mislabelling, says scientist
"It's mainly the economy that drives this," said Dirk Steinke, director education and outreach at the Biodiversity Institute of Ontario at the University of Guelph. He noted that the fishing industry is struggling with declining stocks around the world and looking for substitutes for expensive and increasingly rare species.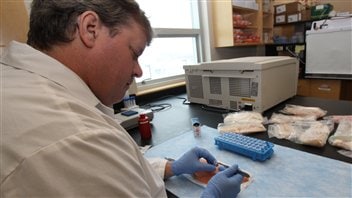 That "tuna" is not likely tuna
Tilapia is one fish that is often substituted for red snapper, which is worth five to ten times more. Red snapper and tuna were the most frequently mislabelled fish in the US study (87 and 59 per cent, respectively). 85 per cent of white tuna samples were actually escolar, which can cause digestive problems and is banned in some European countries.
There are laws on fish labelling in Canada but Steinke said he knew of no one who has been punished for mislabelling fish.
 Buyer beware
There is almost no way of telling a species of fish from looking at a fillet. It's easier if you can see the whole fish, including the head. Consumers are advised to ask questions such as is the fish wild or farmed, what country does it come from and how was it caught. This would help people avoid paying more than the fish is worth, but also buying fish that is unsustainable or carries health risks.
Steinke says rampant seafood fraud is an ongoing global problem.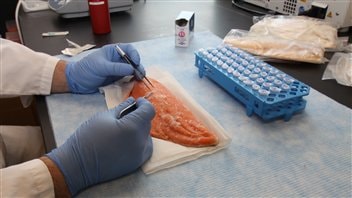 Dirk Steinke, director of education and outreach at the Biodiversity Institute of Ontario at the University of Guelph spoke with RCI's Lynn Desjardins.