Listen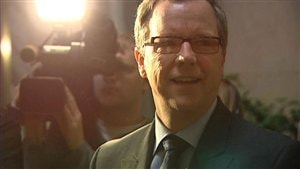 A leader in the Canadian Senate, Marjorie LeBreton, says the upper house must toughen its rules or be abolished. The current scandal over improper travel expenses is prompting calls for reform of the Senate or simply getting rid of it. Four senators are under investigation for allegedly making improper housing expense claims.
Senators in Canada are appointed and come from every region of the country. Every piece of legislation must be presented and studied in the House of Commons and in the Senate before it becomes law.
The government is asking the Supreme Court how it could go about reforming Senate by setting term limits for senators and requiring that they be elected. It is also asking about abolition.
Abolition would require constitutional change
"I don't think it (abolition) is possible," said constitutional scholar Ned Franks, professor emeritus at Queen's University. "…we'd have to change the constitution…I can't imagine any government feeling that abolishing the Senate is important enough that they would want to open up the constitution for amendment because that is a very dangerous and potentially destructive process."
To change Canada's constitution the government would have to win approval of seven out of 10 provinces representing at least 50 per cent of the country's population.
"The Senate operated as a gentlemen's club," said Franks. "And they made the assumption that everyone was honourable and honest all the time. Unfortunately that has not proven to be true." Franks thinks the current scandal may be a good thing if it speeds a toughening of Senate rules.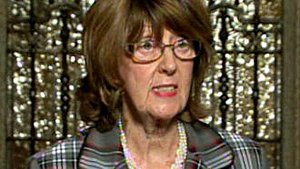 Former "gentlemen's club" is improving, scholar says
"The Senate is gradually improving its own internal financing and functioning and administration," said Franks. "We don't have any more stories as we had in the past of senators not ever appearing and claiming their salaries and we don't have stories too much of senators abusing their expense accounts and travel expenses. There is some but it's working on it and gradually I think the Senate's administration is being modernized to a satisfactory point."
The work the Senate does considering legislation is very good, in Franks' view. "The Senate has an extensive series of committees, some of which are among the best in the entire parliamentary system."
Speaking from personal experience, Franks said "When I go before a Senate committee I know I have to be absolutely thoroughly prepared, that the Senators are, by and large, very experienced, very able people and they conduct an inquiry with a minimum of partisanship so they can all gang up on a witness. And I've been ganged up on (laughs), so I know what it feels like."
The Senate has been ignored by the media and others, thinks Franks "but "much of the work it does is pretty impressive when you look at it closely."