As more research and data becomes known about concussion injuries in sports, more people are becoming concerned.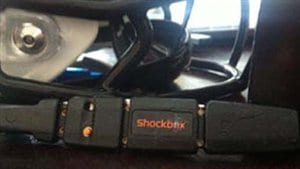 North American style rugby football is one of the full contact sports where such injuries are known to occur.
In the western Canadian province of Saskatchewan, the minor football league in the city ofSaskatoon is taking some action. The league is fitting some 80 helmets with concussion sensors.
The sensors detect how hard a player is hit. A particularly forceful hit will result in a signal being sent to a mobile phone held by the coach, or a physiotherapist, who will assess the situation and decide if a player should continue or be examined.
Saskatoon minor football commissioner Brian Guebert says that if the sensors are going off during drills, "maybe that drill isn't the best tool for teaching what we're trying to accomplish".
Guebert says every bit of information is useful to ensure the safety of players.  "Part of it was just being proactive on safety," he said. "I think we as a league have been really forward thinking in that we want to gain as much information as possible."  He adds that data gathered will be shared with researchers.
Dory Duncan is a parent of a player, and likes the idea. "L ots of kids tend to get concussions and they won't say anything because they don't want to sit on the bench, or they don't want to let their teammates down or whatever," Duncan said. "So if [the alarm] is sent to the coach or whatever, he knows to watch."
And, in another effort to reduce concussions and injuries in minor sport Hockey Canada, this past weekend voted to ban bodychecking for hockey players ages 12 and under